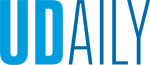 Stay Blue Hen Strong
Article by Tiffany Hess-Bennette Photo illustration by Jessica Collins November 16, 2022
The Blue Hen Strong Fund continues to address the needs of UD students
The Blue Hen Strong Fund is stronger than ever.
Launched in 2020 to meet University of Delaware student needs arising from the coronavirus pandemic, the Blue Hen Strong Fund has since evolved into an evergreen source of support as priorities for student resources and programming shift. It has sustained incredible momentum, with 9,500 donors contributing more than $1.2 million to date.
In the past two years, the fund has helped support emergency tuition and housing assistance, a laptop loaner program, mentorship programs and internship grants. Today, the Blue Hen Strong Fund is providing support for new initiatives, including a First-Generation Mentoring Program and Basic Needs Pantry.
Ensuring first-generation student success
Fueled by Blue Hen Strong Fund donors, the First-Generation Mentoring Program matches new incoming students who are first-generation students with returning first-generation UD peers to help them better navigate their academic journeys, cultivate a sense of belonging on campus and succeed at the University and post-graduation. The program launched in fall 2022 with a pilot phase cohort of 100 students who are the first in their families to attend college.
"The population of first-generation students is increasing, and there is a growing need to help students with wayfinding, especially coming out of a pandemic," said Stephanie Chang, assistant vice president of institutional equity for student life. "This program helps foster social connection and peer-to-peer engagement. Community building is key for academic and career success."
This semester, there are more than 2,500 first-generation undergraduate Blue Hens enrolled at the Newark campus. As students whose parents or guardians did not attend or graduate from a four-year institution, first-generation students may struggle with adjusting and navigating the college environment. This experience may be isolating, but the First-Generation Mentoring Program intends to be inclusive and supportive.
Through the program, students are matched with mentors based on academic major, interests on campus, or individual identities and experiences. Mentors can help identify and link mentees with departments and services on campus, including academic advising and tutoring.
"As a first-generation student, I am always reaching out to others to ask questions," said Olivia Chowdhury, a senior and vice president of We're First, a UD registered student organization for first-generation students. "This program provides the opportunity for students to have easier access to finding support and getting the resources they need on campus."
Addressing student hunger
National studies have shown that nearly 30% of college students are food insecure. Food insecurity — limited or uncertain availability of nutritionally adequate foods — has been recognized as a silent epidemic on college campuses. Many are making the difficult choice between tuition and textbook fees, living expenses and meal costs. Support from the Blue Hen Strong Fund is enabling UD to address this problem in a more holistic way.
Through a partnership between the Division of Student Life and the Office of Institutional Equity, UD will launch a pilot phase of a Basic Needs Pantry in spring 2023. The food and supply pantry will work to reduce food insecurity with the goal of serving students. The pantry will allow them to better focus on their studies or work at UD without worrying about where their next meal is coming from.
"It's important to destigmatize services that supplement the need for nutritious food," said Chang. "Since the pantry will be housed within the new Center for Intercultural Engagement, we are attuned to the needs of a diverse student population and are thinking more broadly about representation and equity. We are looking to stock foods and supplies that are culturally based like Black hair care products."
Chang said the pantry provides an opportunity to connect different units across campus to provide fresh and healthy food, including leveraging UD's strength in agricultural education and developing partnerships with Newark community programs.
"We want to create a culture of care and strengthen the UD community as a whole," said Chang.
As student needs for resources and opportunities continue to shift, the Blue Hen Strong Fund will remain an unrestricted fund to help Blue Hens with the greatest need. UD has created a website to make a gift.
About the Blue Hen Strong Fund
Launched in 2020, the Blue Hen Strong Fund directly supports the ever-evolving needs of UD students, keeping them strong, empowered and flexible by providing support for critical resources, opportunities and experiences to help them thrive and grow at UD and beyond. Since its inception, the Fund has helped students with expanded mentoring opportunities for diverse groups, critical professional experiences through the Student Internship Grant program, a laptop loaner program, safe housing, tuition support and advanced technology for online learning and more.