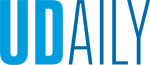 Celebrating National Bike Month
Article by BikeNewark May 16, 2022
Bike to Work Day breakfast and presentations on May 20
May is National Bike Month, and Friday, May 20, is Bike to Work Day in Newark and across the nation. The event will be held from 7:30-8:30 a.m. at Mentors' Circle on the University of Delaware's central campus.
Bicycle commuters are encouraged to ride safely and with others to attend this free event. New Castle County Executive Matt Meyer will be the keynote speaker, followed by additional speakers.
BikeNewark and the city of Newark will co-present a special service award to someone who has supported bicycling in this community in many ways over the past several years. To formally close out the event, a group photo will be taken of all the attendees.
Light breakfast fare will be provided for participants. On behalf of the Delaware Bicycle Council, DelDOT will be giving away event T-shirts while they last.
Partner organization representatives such as from the city of Newark, the University of Delaware, the Delaware Department of Transportation, the Newark Bike Project and other BikeNewark supporters will be on hand to help BikeNewark ensure the success of this event as a means of drawing attention to bicycling as clean transportation, a healthy lifestyle choice and a source of economic development in this community.
BikeNewark is a partnership of interested cyclists and organizations working to improve bicycling in Newark, Delaware.
For further information, please visit: https://bikenewark.org/events/b2wd/.