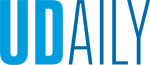 Blue Hens at the big dance
Article by UDaily Staff Photos by Jeff Fannon and Mark Campbell March 18, 2022
UD women's and men's basketball teams appear in the NCAA Tournament
The University of Delaware basketball teams — women and men — along with students, alumni and fans were fully engaged in the excitement and, yes, madness, that is the NCAA Tournament on Friday, March 18.
Many students surely kept chemistry and engineering and English composition in their minds, but they also yelled and cheered for the Blue Hens during a student-only watch party at the Perkins Student Center on campus in Newark.
The UD women's team lost to the University of Maryland, 102-71, in a first-round game in College Park, Maryland.
The UD men's team lost to Villanova, 80-60, in a first-round game in Pittsburgh.
Besides the student-only gathering at Perkins, UD coordinated several other receptions and watch parties on Friday for students, alumni and other fans of the Blue Hens.
In College Park, UD President Dennis Assanis and Eleni Assanis hosted UD fans at a pre-game reception at The Hotel at the University of Maryland. In Pittsburgh, Chrissi Rawak, director of intercollegiate athletics and recreation services, hosted UD fans at a pre-game reception at the AC Hotel in downtown Pittsburgh.
During the women's game, the Assanises sat with Tom Carper, UD graduate and member of the U.S. Senate. UD was one of only five colleges to send its .women's and men's teams to this year's NCAA Tournaments.
"The entire UD community is excited for this milestone moment in the institution's history — the first time that both of our men's and women's basketball teams are playing in the NCAA Tournament," Assanis said. "I know they feel the spirit and support of Blue Hens everywhere. Our student athletes had a great season, and we're going to see them here again in the future."
Battle of the crabcakes
The NCAA Tournament appearances for the UD men's and women's teams sparked a heated debate on social media about something that isn't usually synonymous with basketball — crab cakes. Delaware Gov. John Carney and Maryland Gov. Larry Hogan bet crab cakes from their states on the outcome of the women's game between UD's Blue Hens and the Maryland Terrapins. While Maryland and the Chesapeake Bay get most of the attention, the blue crab (Callinectes sapidus) is also the most important and profitable fishery in Delaware. And just like Marylanders, Delawareans have a strong affinity and excellent recipes for crab cakes.
UD has a more than 30-year history preparing for a crab cake challenge with a Crab Cake Cook-Off being a central feature of its Coast Day festival in Lewes every fall, running until the COVID pandemic drove Coast Day online in 2020. Starting in 1990, competitors from throughout the region entered their crab cake recipes to be judged by a panel of chefs, food writers, seafood marketers and other experts. Delaware cooks have won 19 times. Marylanders: three. And, the winning doesn't stop there. UD's Courtyard by Marriott is also a repeat winner of "best crabcakes in Delaware'' according to Delaware Today magazine.
For more information about the games and Blue Hen athletics, please visit bluehens.com.