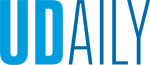 UD men fall to Villanova, 80-60
Article by UDaily Staff Photo by Mark Campbell March 18, 2022
The Blue Hens cap a 22-13 season with NCAA Tournament appearance
The University of Delaware men's basketball team jumped out to an early lead against Villanova in its first-round game in the NCAA Tournament on Friday, March 18, at the PPG Paints Arena in Pittsburgh.
For a few minutes, optimistic Blue Hen fans might have thought, maybe, just maybe, a huge upset might be part of the afternoon show.
Alas, the 15th-seeded Blue Hens could not hold the lead and the second-seeded Villanova Wildcats cruised to an 80-60 victory. Five Villanova players scored in double figures. Jyare Davis led UD in scoring 17 points.
The Blue Hens finished the season with a 22-13 record, which included a Colonial Athletic Association tournament championship. This was UD's sixth appearance in the NCAA Tournament.
"I'm really proud of our effort, we battled for 40 minutes," UD men's coach Martin Ingelsby said. "The game kind of got away from us at the end of the first half and early in the second, and we were battling uphill from there. We put a scare into them for the first 17 minutes, but they hit some big threes. We've had an unbelievable run, and this group leaves as champions."
To read more about the game and UD athletics, please visit bluehens.com.