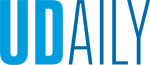 UD students play part in MLB draft
Article by Amy Cherry Photos courtesy of Bethany Hannum and Stephen Thomas March 23, 2022
UD athletic training, physical therapy students participate in first-of-its-kind event
University of Delaware physical therapy (PT) and athletic training (AT) students got up at the crack of dawn on a late spring morning in 2021 and saw the sun rise at Citizens Bank Park in Philadelphia.
They were there for far more than the views and a photo opp. Students were offered the opportunity to assist with a range of agility tests — putting their UD-learned skills to the test — in an inaugural combine held on June 14, 2021, for about 50 prospective players in the Major League Baseball draft.
Robert Butler, who graduated in 2005 with a doctorate from the Biomechanics and Movement Sciences Interdisciplinary Program (BIOMS) within the College of Health Sciences, is now the director of performance for the St. Louis Cardinals. He helped organize volunteers for the invitation-only set of combines in Philadelphia, Pittsburgh, and Raleigh, North Carolina, for the MLB with a goal of:
"Scaling some of this testing to get more information to make better decisions during the draft, to see where players are at — whether that's from a health standpoint or a performance standpoint — so organizations can provide the best support and make the best decisions to optimize health and longevity after the draft," said Butler.
Butler immediately turned to his alma mater for volunteers to ensure the event went off without a hitch. He reached out to UD's Physical Therapy Program as well as Thomas Kaminski, director of UD's Athletic Training Education Program and Kinesiology and Applied Physiology professor, both housed within CHS.
"Certainly, this wasn't something that was offered to every single PT, AT student in the greater Philadelphia area," said Butler. "There are certain programs that develop individuals that we thought would perform at a high-level and support the draft combine effectively."
The 2022 Major League Baseball season begins April 7. Major League Baseball often holds its draft of high school and college players in June.
Kaminski highlighted the ability of PT and AT students to work collaboratively.
"Anytime athletic training and physical therapy students can play in the same sandbox, it's important," said Kaminski. "They learn from each other and see we all do the same thing — that interprofessional interaction is good."
Ben Mueller was among six PT residents who volunteered his time and expertise. He called it an immersive experience he won't forget.
"It was a unique experience that allowed me to connect a little bit more with some of the athletic trainers who had been in the business before," said Mueller.
Butler added, "Their support of the event was integral to it going off successfully."
While taking the standard measurements for shoulder range of motion isn't different from what Mueller would do in a PT clinic, the networking opportunity was clutch, especially for someone with aspirations to work in professional sports.
"Being able to build connections and learn a little bit more about the business from the backside of things that you can't see. I've tried doing online searches to see what it's like to be either a physical therapist or athletic trainer for professional teams, and they keep it relatively hush hush," said Mueller. "Being able to sit in a room with someone who's done it and can tell you the expectations, and what you'll potentially need — mentally and knowledge-wise — is probably the most rewarding."
Airelle Giordano, interim director of clinical services and residency training for UD's PT clinic, called the experience valuable for residents.
"It is an amazing opportunity for our PT residents to take part in these special opportunities where they can connect and support our alumni and give back to the community all the while having chances to grow in their specific areas of sports medicine practice," she said.
Bethany Hannum, who will graduate with her master's in athletic training this May, was tasked with gauging shoulder range of motion to obtain baseline data.
"My job was either recording or doing the actual measuring with the goniometer," she said of an instrument that measures the available range of motion at a joint. "We had our evaluation classes with Dr. Kaminski, and we learned how to do the ranges of motion there. Being able to put that into use in an actual setting was awesome. It felt like I was where I was supposed to be."
Hannum worked alongside Stephen Thomas, chair of the Department of Exercise Science at Thomas Jefferson University in Philadelphia, who got his doctorate in BIOMS from UD in 2010.
Thomas also serves as a consultant for the Phillies and travels with the team every year to spring training.
"It was a really great experience for the athletic training students to see and get a sense of how these 'physicals' get run and organized because there's so many players," said Thomas. "It's much different than anything else you're going to experience. When pitchers and catchers show up at spring training on the minor league side, you probably have 120-150 players getting physicals in one day…having students get to experience that is incredibly beneficial because until you go and see it, you can't even envision it. But then also being able to get your hands on athletes that are at this level, that's another huge benefit."
Hannum said the experience prepared her for her internship that would follow a few weeks later with the Arizona Diamondbacks, where she worked in the team's spring training rehabilitation facility.
"To already have a little bit of experience in professional baseball — even if it was just with the prospects…I got to learn from Dr. Thomas — that was awesome — and it set me up for a lot of success," said Hannum. "It boosted my confidence a lot. They gave me a lot of great tips — not just on the range of motion part of it — but on how to be professional and what to expect from high-level athletes and how to carry myself in that athletic training room."
Butler said he is proud to offer experiences like this to his alma mater.
"As big as the University is, there's still a very family-oriented feel. When you connect with another UD alum, there's a real natural connection," he said. "I think a lot of that is because of the education that they get in Newark and in the classroom — there's a bigger mission here. That feeling of community and family creates a really positive interaction so the students can be best prepared to serve the greater good."
Thomas, who volunteered his time at the combine, was also appreciative of the opportunity to mentor students.
"There's no way I would be where I am right now if I didn't have fantastic mentors throughout my career," Thomas said. "That's what excites me now — at my level — is mentoring students. I go back to when I was in their shoes and how scared and nervous I was, so I take the opportunity to talk to them and try to teach them things, especially if they're interested in being taught. It's a really rewarding thing especially when you see later the impact that you had and where they end up — that's a proud moment."
Butler hopes partnerships like this inspire students to think about their futures in innovative and new ways.
"I hope that it provides a window to the students to think about the potential future of their job, and I say that mainly because in 2005 when I graduated from Delaware, the role that I now have in Major League Baseball didn't really exist in professional sports in the United States let alone in baseball," Butler said. "A lot of what the future of healthcare and performance will be is not what it looks like now."
Players are in spring training now after the labor-management negotiations (and a lockout) concluded. Whether combines like this for prospective major league players happen again this year remains to be seen. But Butler is hopeful.
"This was, hopefully, something that in the future will be another opportunity for our UD students to experience and be a part of," said Butler.
And if offered the opportunity…
"I would do it again in a heartbeat," said Mueller.