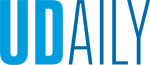 Operational success
Article by Dante LaPenta Photos by iStock and courtesy of JPMorgan Chase March 22, 2022
Alumnus Ajit Nalla leads with emotional empathy at Chase
In 2003, University of Delaware alumnus Ajit Nalla was a mechanical engineering graduate student finishing his thesis. As he pondered what would come next, he sat down with his adviser James Glancey. Seeking a business management position, Nalla explored his options. With Glancey's dual appointment in the College of Agriculture and Natural Resources, he suggested UD's master's of science in operations research.
The program was carefully constructed by Associate Professor Palaniappa Krishnan. P.K., as he is known by his students and colleagues, met with dozens of Delaware-based banks and pharmaceutical companies. He probed them on what skills were lacking in new hires and built the program with those shortcomings in mind — launching it in 1997.
Nalla was intrigued. He looked at other business programs, but, after hearing effusive praise of the program from UD students, he made up his mind.
"When I think of what Rutgers, Columbia and other schools are doing today, UD's program was 20 years ahead of its time," said Nalla, chief risk officer for Chase's auto business. "The structure of the program, economics coursework and linear programming were the best value adds."
Krishnan carefully chose all the courses and topics that would prepare UD graduate students to enter these companies and make an immediate impact.
"Similar to UD's data science program now, all of the companies said they needed students with both a quantitative and statistics background," said Krishnan, a Department of Applied Economics and Statistics faculty member, who has mentored more than 100 graduate students. "Our operations research alumni are go-to people for data analysis using SAS [the preeminent statistical software at the time]. This is how they started out. Then their careers just took off."
When Nalla connected about pursuing operations research, P.K. immediately took notice of his maturity and communication skills. With an engineering background, Nalla entered the program with already strong quantitative abilities. To complement them, Ajit took linear programming and stochastic programming. He also studied data management, logistic regression and linear regression. He capped off his degree learning neural networks and presenting his work with his fellow graduate students.
Nalla credits the program for setting him up for success at his internship with Barclays.
"Because of the coursework, I was not starting at ground zero. I was ready on day one and that's not easy when you go from academia to industry," Nalla said. "For me, it felt like a very natural progression. Many of my colleagues from other universities will say that it took them time to get up to speed."
The program's tight-knit alumni network buoyed the internship placement program. Seemingly every intern that Krishnan placed sparked funding for more UD students. A model intern, Nalla not only earned his stripes during a nine-month-long internship, but also funding for the next Blue Hen.
After graduation, Nalla had a full-time position lined up at Chase, where he held numerous roles prior to becoming chief risk officer for Chase Auto. He credits his early success at the company to UD. Nalla was well-grounded on concepts; he understood statistical modeling and problem-solving that his fellow entry-level employees still needed to learn.
"How the coursework was structured jump-started my career, especially in my first five years with the company," Nalla said. "I was more independent. UD made me well-rounded and allowed me to differentiate myself among my peer group."
In an ode to earlier alumni who were instrumental in paving the way for him, Ajit remains unselfishly dedicated to helping up-and-coming professionals. He goes out of his way to coach junior members of the organization.
Beyond the statistical knowledge learned, Nalla credits Krishnan in fostering his emotional empathy, an ability not traditionally associated with statisticians.
"We all are smart and have good ideas, but IQ can only take you to a certain level," Nalla said. "I learned from P.K. how to be emotionally connected to people. He still does it today! I learned from him the importance of celebrating other people's successes. If someone does a good job in a meeting, tell them. It can motivate them. And, on the flip side, if someone is struggling, go cheer them up."
His empathy serves him well in his current position. Yes, his unit manages the company's risk for auto loans, leases and dealerships in the U.S., but for Nalla, it's not just about managing the risk; it is also about managing people — which, in his case, is a team of 200 employees.
Nalla has also thrown himself into the company's diversity, equity and inclusion efforts.
"I am someone who was not born in the U.S. You need to take the time to get to know people's culture," said Nalla, who originally hails from Hyderabad, India. "Diversity is not just about demographics. It's about empowering people to be their authentic self."
For UD students and recent alumni readying for their professional careers, Ajit has three sage pieces of advice.
"First, make sure that you know your facts. It allows you to be sure of yourself. Second, you can't ramble around; focus is key, especially early in your career," Nalla said. "Don't get overwhelmed on too many things. Have an intent and a purpose in what you're trying to do."
The ultimate team player, Ajit continually stresses to his colleagues that this work is a team, not an individual sport.
"Part of being a team player is about building trust, open two-way communications, collaborative goals, accountability and acknowledging and celebrating success," Nalla said. "And third, keep an open mind and remember that feedback is a gift. If you want to excel you need to be open to feedback from your peers and managers to keep learning and growing your career."
Learn more about graduate programs in UD's Department of Applied Economics and Statistics.