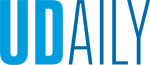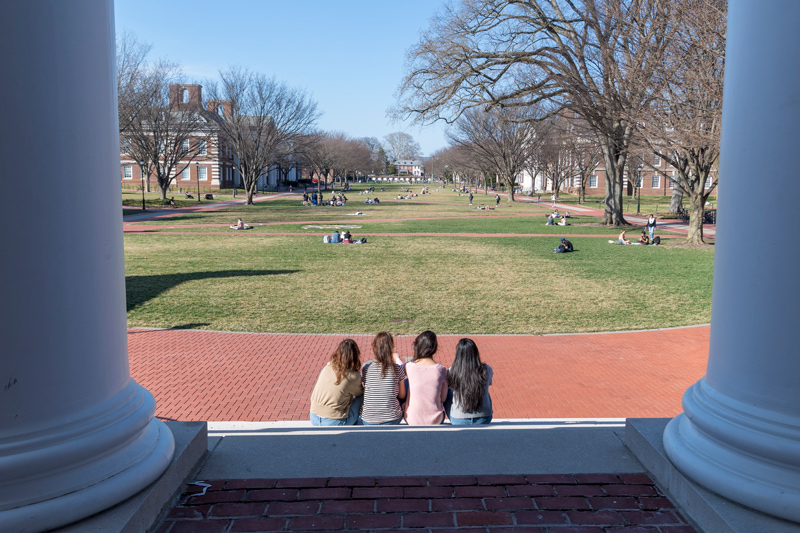 Beginning new lives at UD
Article by Diane Stopyra Photos by Kathy F. Atkinson March 24, 2022
Afghan women who narrowly escaped the Taliban are opening new chapters as members of the Blue Hen community
Editor's note: To protect sources and their families, the names of the Afghan women in this story have been changed.
Ferwardin Serat carries a water bottle that reads: Life is good.
At first glance, there's nothing odd about it – plenty of college students tote water bottles adorned with wise or witty affirmations. And, in many ways, Serat is your typical college student. She attends basketball games in her school colors, snaps pictures for her Instagram page — and laughs in public with her female friends.
But on this day, as she sips from a cup of tea in an office building at the University of Delaware, her dark hair framing her face in long, unruly strands, Serat shares the story that separates her from other wide-eyed 20-somethings on campus: Seven months ago, any one of these typical behaviors could have gotten her killed.
"It was like being in hell," she said. "I thought, 'This is it. Everything is finished.'"
In August, 22-year-old Serat escaped the brutal Taliban takeover of Afghanistan. After a harrowing journey, she and 14 of her peers arrived at UD where, thanks to a program established by the University's world-class English Language Institute (ELI), they are reclaiming their lives.
"Like the rest of the world, we watched the Taliban takeover of Afghanistan in horror and wondered what we could do to mitigate the harm to Afghan students and scholars," said Matt Kinservik, vice provost for faculty affairs. "In particular, how could we make the most of UD's strengths to help some of those who were fleeing? As it turns out, we were not only able to do a lot ourselves, we were also able to help other universities to answer the call."
For these newest Blue Hens, and the 41 other Afghan women UD helped place at various universities around the country, the road ahead will not be easy.
"They are grappling with a new identity, and that can be a new form of trauma," said Scott Stevens, ELI director. "They're not going to cease to be Muslim, they're not going to stop being influenced by their Afghan heritage, but they are trying to merge in traffic to a new community and culture, and that is a great challenge."
A challenge, he added, the students are meeting — with philanthropic support from the University community they've galvanized.
"They came with a dream, and now they're seeing all the possibilities before them," Stevens said. "Their passion and energy has been a delight to behold, and I believe they're going to flourish here."
A narrow escape
From the peak of Forty-Girl Mountain overlooking Kabul, Afghanistan's capital city, Hajar Ahmed gazed upon symbols of progress: universities, shopping centers and restored gardens lush with apricot trees and date palms. A high school student at the time, she'd made the hour-long ascent to celebrate the Afghan new year, Nowruz, which coincides with the start of spring. The sky was clear — residents had stowed their coal-burning furnaces for the season — and a friend encouraged her to take advantage of this moment and all its promise by making a wish for her future.
Perhaps inspired by the 40 girls who, according to Afghan legend, flung themselves from the side of this mountain one century ago to avoid slavery at the hands of a tyrannical government, Ahmed made an empowered choice of her own: She wished for knowledge, for fulfillment and for a scholarship to a university where she might achieve both.
"From a very young age, I had this idea of dreaming big," she said. "I was not afraid."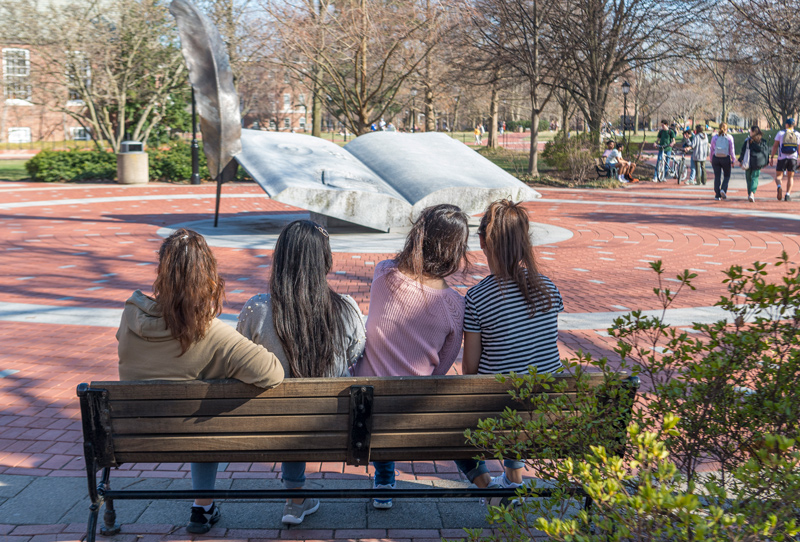 Ahmed worked hard to achieve her goals, taking English classes at an educational center near her Kabul home and later teaching these classes to help support her family. Her older brother, conditioned to believe women belong at home, repeatedly asked their mother: "Aren't you afraid of your daughter's big dreams? Don't you find them frightening?" (She did not.)
Last summer, Ahmed was on the cusp of achieving her goals — she'd received her scholarship and was set to leave for the Asian University for Women (AUW) in Bangladesh, an institution dedicated to service and empowerment through liberal arts education. Elsewhere in Kabul, 147 like-minded young women were also gearing up for either a first-year of study at this university or a return to AUW after a COVID19-related break from classes. The students hailed from different ethnic and socioeconomic categories, but they shared at least one commonality: They would all sooner fling themselves from the side of a mountain than submit to a dehumanizing regime.
During a withdrawal of American troops on Aug.15, the Taliban takeover of Kabul tested this spirit. Progressive Afghan women were set to lose their dignity, their access to education and their ability to leave the house without a male chaperone, on penalty of death.
"It was crazy watching the Taliban, with their guns and their dirty clothes, take control of police cars — the cars that were supposed to protect our freedom," said Tamanna Salehi, one of the evacuees now studying at UD. Hours earlier, she'd been shopping and eating lunch at a restaurant with a friend. "It was not making sense that a country developed over 20 years — a country that was working — could fall to a bunch of crazy people."
For Serat, the student with the "life is good" bottle, depression set in quickly. She'd grown up in a conservative northern province where her school building had consisted of a tent and where her requisite burqa made maintaining a job difficult, especially in warmer months. But her family had recently moved to Kabul and, in this new city, she'd discovered a rewarding career in the government's energy sector (not to mention the joy of wearing jeans in public). Now, this new life crumbled before her eyes. As her apartment lost water and electricity — outages that would last weeks — Serat watched the street below descend into chaos.
"Everyone was running and yelling," she said. "But, after one hour, it all got very quiet. Every shop and school was closed — everything had changed — and my sisters and I just cried."
Because of their AUW connection, the students had one glimmer of hope. Using the WhatsApp messaging platform, school officials began coordinating an escape plan with the women. At first, they tried chartering a private plane, since commercial airlines were no longer an option, but, at a cost of $1 million, this proved impossible. Instead, the school chartered seven city buses, complete with unarmed drivers.
Nine days after the fall of their country — wearing floor-length dresses and hijabs and packing only their cell phones, relevant travel papers, and some apples and bread —  the women said goodbye to their families. 
"My mother gave me hope when I was hopeless — she pushed me and encouraged me — and even my brother believed I should take this chance," Ahmed recalled. "They said: 'Even if you don't make it, God forbid, at least you will have tried'."
While AUW administrators tried connecting with the U.S State Department and American military personnel at Kabul Airport, who might help get the women on a flight, the students spent four days circling the grounds, watching crowds stampede the gates. Occasionally, strangers approached, pleading to be let into the vehicles for their own chance at escape, but there were no open seats, and the drivers refused. At the beginning, the sound of gunfire led to screaming from the women, but eventually "the noise became normal," Salehi said. When a suicide bomb killed 170 civilians, some of the women were close enough to see flames.  
In the extreme heat, the buses felt stifling, but the students remained vigilant — drivers had warned that anyone could place a magnetic bomb under the vehicles. At night, they slept in shifts on the buses, hunched below the windows so the sight of them would not anger passing armed militants. When they needed a bathroom, they ran under cover of darkness in groups of three to a nearby house or mosque. Sometimes, they were let in; sometimes, not.
"I was telling myself: 'You are stupid to have faith in this situation,'" Ahmed said.
At one point, with their window of opportunity rapidly closing, the women made the risky drive from the northern, U.S.-controlled airport gate to the southern, Taliban-controlled gate with fewer crowds, hoping to plead their case. A designated student leader explained to guards that they were headed to a university exclusively for women — they would not be breaking rules by studying alongside men — and they were headed to Bangladesh, another Islamic country. Unmoved, the men told the women they could not pass, but the students pushed back. A member of the Taliban fired his gun into the air, a final warning. The buses turned around at midnight, and the women went home.
Seventeen hours later, the students set out yet again for the southern gate. This time, just before dawn and with the escort of American soldiers, they made it through.
American soldiers ushered the women onto a packed Spartan military transport without any seats for a three-hour flight to Saudi Arabia, followed by a six-hour flight to Spain. The following day, they boarded another military plane for Washington, D.C., and then on to Wisconsin's Fort McCoy, a U.S. Army installation, where they would spend the next four months. They passed their days playing volleyball and cards with American soldiers, teaching English to others in the camp and preparing for whatever the next chapter might bring.
"I try to welcome the hardships in my life," Salehi said. "Because I know how strong I can be."
A new beginning
For Salehi, the experience of fleeing Afghanistan felt like history on repeat.
Her parents had escaped the terror of the Taliban two decades prior, and she was born into a neighborhood of refugees in Pakistan. Growing up in this conservative community, she regularly pushed to enjoy activities considered unthinkable for little girls, like riding a bike or taking martial arts.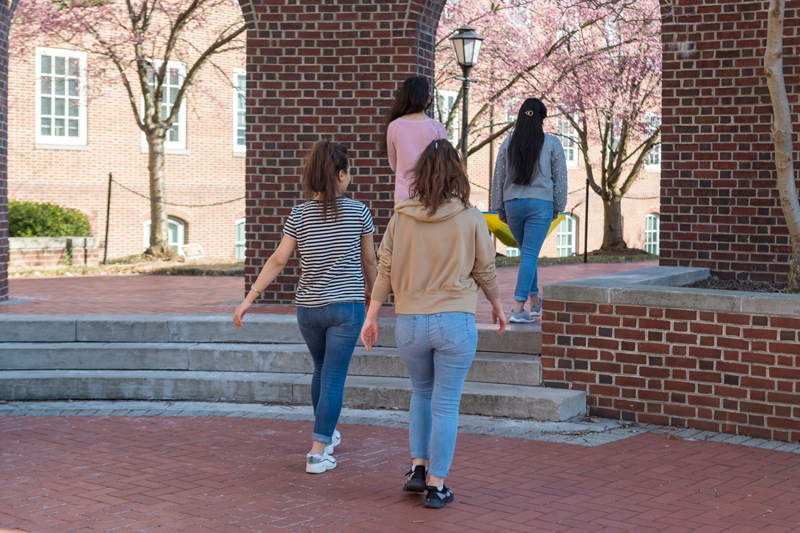 When she walked into a self-defense class put on by the UD Police Department last week, Salehi experienced a twinge of pride. Bubbling up through all the pain and heartache of the past seven months was another sensation: She felt — perhaps just a little — like herself.
"Participating in this was very exciting for me," she said. "It had been so long."
Since arriving in December, the women have also gone ice skating at UD's Fred Rust Ice Arena, visited Longwood Gardens and explored the shops and restaurants of Newark's Main Street. And they've participated in a guitar club, which means, if you happen to be strolling the halls of the ELI certain weekday afternoons, you might be accompanied by the gentle refrain of traditional Afghan music. A mentoring program with domestic Blue Hen volunteers is planned, plus a trip to visit with Delaware Gov. John Carney and female leaders of his administration.
These are among myriad ways the UD community has rallied since an article in the Chronicle of Higher Education about the women's harrowing escape made the rounds on campus. With the legal and case management support of Jewish Family Services, Delaware's resettlement agency, faculty and staff mobilized to find new homes for the students — academic and otherwise. ELI's Stevens put together a collaborative of five universities and, because of these efforts, 56 of the most vulnerable evacuees, those with the least amount of English language ability, are set to matriculate at colleges around the country.
"This wasn't always an easy argument for other universities to make to their campus leaders," Kinservik said. "They had to do more persuading to get them to take the risk and commit the resources. I give so much credit to our president, provost and deans, who did not hesitate to support this financially… it absolutely makes me proud of UD. Our example helped the other universities to make that case."
Behind the scenes, leaders at ELI faced a learning curve. While the internationally recognized unit has facilitated the language and cultural education of students from 150 countries over the course of 40 years, its focus is on international students, not displaced persons. So faculty and staff set to work tailoring a new program, the Women's Initiative in Service and Education, or WISE.
"The willingness of the ELI faculty and staff to completely rewrite the rule book in response to this situation has been inspiring," Kinservik said. "They are among the most caring, mission-driven people at the University."
A one-year pathway to matriculation as undergraduate students in four-year programs, the WISE curriculum includes intensive English-language coursework, classes meant to fill any academic gaps and individual tutoring when required. Specialized workshops cover topics from financial literacy to time management.
"This is not just a place to study," said Nigel Caplan, WISE program adviser and an associate professor at the ELI. "It is their home, at least for now, so that is what we are striving to create."
Helping the women reach this level of comfort is the mission of Rebecca Boyle, WISE program and student life coordinator at ELI. As the day-to-day manager of this effort, she is on call 24/7, liaising with the resettlement agency and counseling students. She's provided companionship, rides to the doctor, even tips for personalized shampoo recommendations at the pharmacy.
"My role is to guide them through this adjustment period, to listen when they are having a hard time, to cheerlead their accomplishments and to help them put down roots in Newark," she said. "We want to provide a message of: You are safe here, you are welcome here."
Her efforts are paying off.
"I find UD to be a quiet place with peace and good people," said Serat, whose laptop now bears a Blue Hen sticker. "Sometimes, I feel like I'm 80 years old because of everything I've experienced. With friends at home, we would talk only about our problems. But here, I see the students discussing their futures and their hopes. I see that I can be happy here."
This mission — creating a new home — is set to benefit not just the Afghan students, but the broader UD community.
"The more perspectives there are in a classroom, the deeper and richer the learning can be," Caplan said. "This is an opportunity for all students to meet people with very different experiences — not as exotic tokens, but as friends, colleagues and classmates. This is the purpose of an internationalized campus like the one we are building at UD. Everyone comes out stronger."
Across campus, faculty plan to leverage this opportunity for shared learning. Take Patricia Sloan-White, chair of the women and gender studies department and an anthropologist who teaches about women in Islam.
"In the coming semesters, I will be engaging my students and the Afghan women in a dialogue about women's lives and roles in religion and social life," she said. "And next fall, when I teach Asian Women and Girls, I'm hoping some of the Afghan students are able to participate in discussions about how women in different cultures navigate complex cultural values, forms of societal oppression and stereotypes, and conflicting expectations for women in family and economic life."
Outside of the classroom, this type of horizon broadening is already happening. 
Barbara Cullis, program director for UD's Professional and Continuing Studies program, is one of many vetted Newark residents in the ELI network who have opened their homes to the Afghan women. While she has done her best to guide the four women under her roof – teaching them how to cook using the American system of measurement and explaining that no, actually, in the U.S. you cannot buy gold jewelry to take to a bank for cash later on – she believes she has gained just as much from the experience.
"It's been humbling to witness this journey," she said. "These women are going to change the world."
While Cullis has observed the torment the women feel about their families back home, she has also shared in moments that manage to be both mundane and meaningful — like infusing pizza with Afghan spices, navigating the challenges of group laundry sessions on Saturday mornings and singing along to Justin Bieber, a sensation even in Afghanistan.
"I've been inspired by their bravery, their fearlessness and their work ethic," Cullis said. "But I also see things from a whole new perspective in terms of what life is like in Afghanistan. They are very contemporary."
It's a point the women hope to underline during their time on campus.
"I've been shocked to see what people in America believe," Ahmed said with a laugh. "They ask if we have shopping malls and doorbells — yes, these things are very common. The only parts of my country you see on the news are abandoned, but you cannot believe what you see on the television. Afghanistan was developing so quickly and, I'm sure, it would have continued growing rapidly — if only we'd had peace."
The road ahead
The Afghan women who are already enriching the UD campus are not refugees. Rather, they came to the U.S. on humanitarian parole status. Because this status does not guarantee residency, the women are, with the help of tireless case workers at Jewish Family Services and pro-bono legal guidance, seeking asylum — a process that will require countless hours, hundreds of pages of paperwork and yet another show of resilience.
While they navigate this bureaucratic labyrinth, the students are video chatting with family members back home as often as possible, although frequent internet outages have made this difficult. So far, everyone is safe.
One day, many of the women have dreams of using their UD education to advocate for their people — Serat is working toward a career as a U.N. ambassador. But, in some ways, they are already inspiring a better world.
With a new refugee crisis unfolding in Ukraine, the University has launched an ad hoc committee to explore strategies UD might use to help others in need.
"One of the things to come out of this journey is that we're learning how to provide expanded services and support," Stevens said. "We're learning to be a University that is friendly to displaced persons."
Meanwhile, with the start of another spring, the women are once again observing the Afghan new year. This time, they cannot climb the mountains of their beloved Kabul, and they cannot celebrate with loved ones. But they have not given up on making wishes for the future. Against all reason, they still believe that life can, in fact, be good.
"I still have faith in humanity," Ahmed said. "There is always hope for tomorrow."
Donation information: The University invites donors to contribute gifts of any amount through a newly established Afghan Student Support Fund. For additional information, please contact Doug Kleintop at kleintop@udel.edu or 302-831-0612.