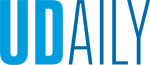 Crisis in Ukraine
Article by UDaily Staff March 16, 2022
Ad hoc committee to recommend possible UD response
The University of Delaware has formed an ad hoc committee chaired by Matt Kinservik, vice provost for faculty affairs, to recommend possible actions the University can take to address the war in Ukraine.
"Over the past several weeks, we have all been horrified by the war in Ukraine, and we — as individuals and as an institution — want to find ways to respond and support those who have been affected," said President Dennis Assanis. "This committee will work to identify potential steps we can take that are aligned with our missions of education, research and engagement with the world."
The committee will help guide UD's response to the crisis by monitoring the unfolding events and recommending actions the University can take to
support affected members of the community, especially Ukrainian students, faculty and staff,
continue to provide opportunities to understand and discuss the war and its impacts
promote collective and individual actions to protest the war and mitigate suffering, and
identify practical actions the University can take to support Ukrainian universities and cultural institutions.
Serving on the committee are
Ravi Ammigan, associate provost for international programs
Angie Anderson, director of federal relations
Peter Bothum, manager of media relations in Communications and Marketing
Adam Cantley, dean of students
Debra Hess Norris, Unidel Henry Francis du Pont Chair of Art Conservation and a member of the University's Board of Trustees
Georgina Ramsay, assistant professor of anthropology specializing in political and legal anthropology
Charlie Riordan, vice president for research, scholarship and innovation
Lou Rossi, dean of the Graduate College and vice provost for graduate and professional education
Rhett Ruggerio, interim director of government relations
Scott Stevens, director of the English Language Institute
Robin Wray, director of the Delaware First Campaign
The Center for Global Programs and Services is closely monitoring the situation in Ukraine so that the University can provide support and resources for those in the UD community – students, scholars, faculty and staff – who are directly affected. The center has developed a special Ukraine Conflict Resources webpage that includes information about U.S. Immigration resources and campus support units.
In addition, since the crisis in Ukraine first unfolded nearly a month ago, several members of the UD community have initiated efforts to stay informed, express support and condemn the attack on Ukraine: President Dennis Assanis shared perspective on peace and justice; Blue Hen students organized a rally on The Green to show their support; UD scholars have presented several public events aimed at understanding the war in Ukraine; and additional resources and events have been planned.
In true Blue Hen spirit, many have asked how they can help personally. There are countless local and global organizations and individuals currently collecting donations to deploy volunteers and provide food, safe shelter and other aid to the people of Ukraine, including the thousands who have fled to neighboring countries.
A few globally recognized charities offering immediate response to the conflict as well as updates on their efforts include: