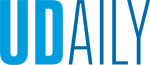 Board of Trustees holds semiannual meeting
Article by Amy Wolf Photos by Evan Krape June 23, 2022
President Assanis shares evidence of strength and resilience University-wide
The University of Delaware has endured myriad challenges over the past two years but has emerged stronger than ever, President Dennis Assanis said at the semiannual Board of Trustees meeting on Thursday, May 19.
"I want to express, from the bottom of my heart, my gratitude to everybody in the community for helping us navigate this crisis during the pandemic," Assanis said. "I'm sure everybody remembers March 2020 and all the challenges since that we've had to overcome, but it is really a testament to the strength and the resilience of our community that we've been able to navigate all this together. I've said many times before that I believe we've emerged stronger than ever."
Evidence of that strength is seen across the entire UD community. The future, Assanis said, is bright.
Assanis began his presentation by welcoming and introducing Laura Carlson, an administrator, educator and researcher with more than 20 years of higher education experience at the University of Notre Dame, who was named the University's 12th provost earlier this month.
Assanis also gave an update on the five pillars of the strategic plan, the center of which, he said, is to expand access and enable success for students.
The University has budgeted $168 million in undergraduate financial aid for the 2022-2023 academic year — an 86% increase since 2016 — and continues to develop the First State Promise Program, which covers tuition and fees for Delawareans whose families earn less than $75,000 a year.
Strengthening and expanding the Associate in Arts Program, which offers more academic pathways for Delawareans, many of whom come from low-income, first-generation or underrepresented minority populations, also continues to be a priority, Assanis said.
"We want to ensure that this University is accessible to everybody," Assanis said. "There has been a remarkable transformation in terms of access and diversity, equity and inclusion efforts."
Also important is enriching the vibrant student experience, Assanis said. UD's four-year graduation rate is 72%, which puts the University in the top 10 primarily residential public universities across the nation. The Student Success Council was recently launched to elevate four-year graduation rates even further. The opening of the Wellbeing Center at Warner Hall in August 2021 strengthened wellness services at UD, and the Center for Intercultural Engagement is due to begin its operation in January 2023. The University also continues to enhance and expand academic guidance and support.
The University has also started to reestablish traditional events that were halted during the pandemic.
"These events define the residential experience that we're known for, and the University will continue to provide all those opportunities that create the sense of community and belonging," Assanis said.
During his presentation, Assanis recognized some of the many incredible accomplishments of UD students. Valerie Light (advertising and fashion management) and Jonathan Martin (nutrition and medical sciences) are the 2022 recipients of the Emalea Pusey Warner and Alexander J. Taylor Sr. Outstanding Senior Awards, which honor two of the most high-achieving seniors in the Class of 2022. Rebecca Beswick (engineering), Renea Briner (geosciences) and Ishika Govil (engineering) were selected as recipients of the 2022 Goldwater Scholarship, one of the most prestigious scholarships in the natural sciences, engineering and mathematics in the United States.
Distinguished faculty also earned numerous awards. Notably, Thomas Buchanan, professor of mechanical engineering and director of the Delaware Rehabilitation Institute, is the 2022 Francis Alison Award recipient.
Hiring distinguished faculty continues to be a priority of the University, Assanis said. Even with a hiring freeze that came with the coronavirus pandemic, UD has added about 100 faculty positions in the last five years, with plans to continue growing in alignment with enrollment needs.
Assanis said he was pleased with the increases in undergraduate, graduate and international applications to the University this year.
"We're building an extremely strong class," Assanis said. "The interest in our University is higher than ever."
Equally exciting, Assanis said, is continuing to reimagine intellectual and physical capital for a sustainable and boundless campus, another pillar of the strategic plan.
During the presentation, Assanis showed images comparing the STAR (Science, Technology and Advanced Research) Campus in 2011, when it was nearly bare, to 2022, when there are several buildings in place with expectations for more. UD will continue to build out the STAR Campus over the next few decades, Assanis said, with the construction of a mixed-use space of residential apartments and retail space beginning later this year.
The University continues to invest in the heart of campus as well, Assanis said. An addition to Drake Hall will be completed this year, and "Building X," which will replace McKinly Lab and provide research and teaching spaces for multiple departments including biology, psychology, physics and linguistics, is scheduled to be completed in the fall of 2024.
Delaware First: The Campaign for the University of Delaware, is nearing its $1 billion goal, Assanis said, with $944.8 million raised as of May 9. More than 102,000 donors have supported 32 professorships and chair funds, 86 fellowships and graduate funds, 440 undergraduate scholarships, 170 program and research funds, and 11 capital projects.
"One key catalyst for transformation has been philanthropy," Assanis said. "I want to thank everybody for contributing to the enormous success of the Delaware First campaign. The campaign has really transformed lives."
Board action
At the meeting, trustees approved several resolutions, including:
awarding UD honorary degrees to alumnus Arup K. Chakraborty, Robert T. Haslam Professor at the Massachusetts Institute of Technology and former director of the Institute for Medical Engineering and Science; Theresa J. Rebeck, playwright, television writer and novelist; James E. Newton, professor emeritus of Africana studies at UD; and philanthropists Gerret and Tatiana Copeland, who are committed advocates for the state's arts organizations;
approving new named professorships, promotions and tenure decisions;
awarding permanent program status to the bachelor of arts in astronomy, master of science in medical sciences, bachelor of construction engineering and management, bachelor of science in human relations administration, and bachelor of landscape architecture;
disestablishing the master of arts in psychology, bachelor of arts in interdepartmental economics, bachelor of science in health sciences, and bachelor of arts in liberal arts - engineering;
approving increases for tuition and dining and housing rates;
recognizing gifts to the University;
approving the Drake Laboratory addition; and
approving the endowment spending rate for fiscal year 2023.
Also at the meeting, Terri L. Kelly, a member of UD's Board of Trustees since 2009 and UD alumna, was elected chair of the Board. Kelly, former president and CEO of W.L. Gore & Associates, will begin her term as chair effective July 1, 2022. She succeeds John R. Cochran III, who has served as chair since 2015. Cochran, a trustee since 2007, will continue to serve on the board as a member of the executive committee.
Terence M. Murphy and William M. Lafferty were elected co-vice chairs, and Kathleen V. Hawkins was elected secretary-treasurer.
Provost Robin Morgan; Charlie Riordan, vice president of research, scholarship and innovation; Brother Ronald Giannone, founder and executive director of the Ministry of Caring; Irwin G. "I.G." Burton, Sussex County councilman and secretary/treasurer of UD's Board of Trustees; Bernadette and Robert Buccini (posthumously), longtime leaders of Edward J. DeSeta Company Inc. and parents of Buccini/Pollin Group (BPG) co-founders Robert and Chris Buccini; and alumna Tina Hayward, who has supported more than 50 areas across the University, including scholarships, professorships, academic departments and campus beautification projects, were awarded University of Delaware Medals of Distinction. The medal recognizes individuals who have made humanitarian, cultural, intellectual or scientific contributions to society, wh have achieved noteworthy professional success or who have given significant service to the University, community, state or region.