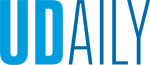 UD announces tuition rates for 2022-23
Article by UDaily staff Photo by Evan Krape May 20, 2022
Increase held to 3% with no increase in mandatory fees
In a time of rising expenses and record inflation, careful financial planning and stewardship of resources has enabled the University of Delaware to limit its tuition increase for the upcoming academic year to 3% and to hold mandatory fees at their current level.
UD's undergraduate tuition for the 2022-23 academic year will increase by $390 for Delawareans (to $13,370) and by $1,050 for nonresidents (to $35,890).
The total annual cost for most undergraduates living on campus (including tuition, mandatory fees, room and board) will be $29,644 for Delawareans and $52,164 for nonresidents. These costs reflect standard annual housing and dining options, totaling $14,234; this cost may vary depending on individual student choices.
Three mandatory fees—the Comprehensive Fee, the Wellbeing Fee and the Student Center Fee—are remaining at their 2021-22 levels and are not being increased. The fees, which total $2,040, enhance a student's collegiate experience beyond the classroom, such as providing growing resources in support of student wellbeing in the newly renovated Wellbeing Center, re-establishing traditions of the classic residential experience, providing the student fitness center and recreational programs, presenting new opportunities for student community building and increasing a sense of belonging as a Blue Hen.
The base tuition rate for graduate programs is also increasing by 3% for 2022-23.
Enhancing student success continues to be a top priority at UD, and it is the first pillar in the University's "Forward and Forever" strategic plan.
In terms of financial assistance, UD has budgeted $168 million in undergraduate financial aid for the 2022-23 academic year, an increase of 86% since 2016. The University is continuing to develop the First State Promise Program, which covers tuition and fees for Delawareans whose families earn less than $75,000 a year. At the same time, UD is strengthening and expanding the Associate in Arts Program, offering more academic pathways for Delawareans, many of whom come from low-income, first-generation or underrepresented minority populations. In addition, the Early College Credit Program allows Delaware high school students to earn a whole semester of UD credits while taking online courses alongside UD students.
The quality of a UD education continues to draw praise in many national rankings. The four-year graduation rate of 72% puts UD among the top 10 primarily residential public universities across the nation; UD's six-year graduation rate is 83.6%. UD is 38th among top public schools in the nation according to the latest U.S. News ranking, and it has consistently been recognized by the Princeton Review as a Best Value College and is listed in Money's 2022 Best Colleges in America, Ranked by Value.
For details on approved undergraduate and graduate tuition rates, room and board and student fees, visit the Student Financial Services site at www.udel.edu/rates. Undergraduate students will be notified in the coming weeks when their official billing and financial aid for the 2022-23 academic year is made available.