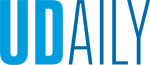 For the Record
Article by UDaily staff July 08, 2022
University community reports appointments, presentations, publications, honors
For the Record provides information about recent professional activities and honors of University of Delaware faculty, staff, students and alumni.
Recent appointments, presentations, publications and honors include the following:
Appointments
Millicent Sullivan, the Alvin B. and Julie O. Stiles Professor of Chemical and Biomolecular Engineering, has been named chair of the Department of Chemical and Biomolecular Engineering within the College of Engineering. An expert in drug and gene delivery, biomaterials and regenerative medicine, she has been a member of the UD faculty since 2006.
Joshua Zide, professor of materials science and engineering, has been named chair of the Department of Materials Science and Engineering within the College of Engineering. An expert in new materials and molecular beam epitaxy, he has been a member of the UD faculty since 2007.
Marianthi Ierapetritou and Saleem Ali have been named associate directors for research initiatives at the Delaware Energy Institute (DEI), effective July 1, 2022. They will support the mission and initiatives of DEI through the strategic identification, development and implementation of energy science programs and activities. With Dion Vlachos, DEI director, a primary focus of the new leadership team will be the collaborative development of systems and data for energy initiatives across campus and the establishment of an externally funded center. Ierapetritou is the Gore Centennial Chair in the Department of Chemical and Biomolecular Engineering, and Ali is the Blue and Gold Distinguished Professor of Energy and the Environment. Both have contributed in significant and multiple ways to the renewable energy landscape throughout their distinguished careers.
Presentations
Nancy O'Laughlin, LMS support manager in Academic Technology Services, presented at the Educause Learning Inititative (ELI) annual conference on June 9, 2022, in San Diego, California. This event is for higher education teaching and learning professionals. The topic for her session was "Under Construction: Building a Culture of Accessibility Across Campus—Will It Ever Be Completed?"
Sheng Lu, associate professor and director of graduate studies in the Department of Fashion and Apparel Studies, served as a guest speaker on June 27, 2022, for an educational webinar hosted by the ASEAN secretariat (the Association of Southeast Asian Nations). In his presentation, Lu discussed the economic impacts of the Regional Compressive Economic Partnership (RCEP) on the Asian textile and apparel trade and supply chain patterns. Other speakers include trade officials from ASEAN member countries and industry representatives.
Publications
An important discovery was published in the 24 June 2022 issue of the TLS (the Times Literary Supplement, UK). Margaret Stetz, Mae and Robert Carter Professor of Women's Studies and professor of humanities, and Alex Murray, senior lecturer in modern literature at Queen's University, Belfast, were the discoverers and wrote the Commentary about "The Prince Obsessed" (1897), a short story by the "New Woman" author Mary Chavelita Dunne, whose pseudonym was "George Egerton." This first-ever publication of the previously unknown story, an allegory about Oscar Wilde and his prosecution in 1895 for so-called "gross indecency" with men, will add greatly to the historical record of literary responses to his unjust fate
Honors
Sharon P. Pitt, vice president of information technologies and chief information officer, has again been named an EdTech Influencer. For its 2022 list, EdTech: Focus on Higher Education selected Pitt as one of 30 individuals who are "using their platforms to propel universities forward…. these influencers are making waves at their institutions."
Nancy Getchell, professor of kinesiology and applied physiology (KAAP) in the College of Health Sciences, has elected to the prestigious National Academy of Kinesiology, which recognizes those who've made significant contributions to the fields of kinesiology and physical education. She joins four other UD KAAP faculty to earn the distinguished honor, showcasing the strength of UD's nationally recognized department. She will be inducted into the academy at the 91st annual meeting in September in Rhode Island. Getchell also has been elected as the first fellow of the International Motor Development Research Consortium, which is a discipline-specific society, formed in 2014 anddedicated to the promotion and dissemination of motor development research. A professor at UD for more than two decades, she currently serves as Faculty Senate president and was inducted into the UD chapter of Phi Kappa Phi Honor Society this past May.
Guoquan "Paul" Huang, associate professor of mechanical engineering, recently received the Institute of Electrical and Electronics Engineers's International Conference on Robotics and Automation 2022 Outstanding Navigation Paper during this year's flagship robotics conference in Philadelphia. The paper, "EDPLVA: Efficient Direct Point-Line Visual Odometry," introduces an efficient and direct algorithm for determining the position and orientation of a robot through visual means using points and lines. It was coauthored by Huang's Meituan colleagues Lipu Zhou and Yinian Mao, as well as collaborators Shenge Wang (University of North Carolina) and Michael Kaess (Carnegie Mellon University).
The University of Delaware has been re-designated by the National Security Agency (NSA) as a National Center of Academic Excellence in Cyber Defense through the academic year 2027. Institutions must pass rigorous curriculum and program requirements to earn the designation, which "indicates that [an] institution is helping reduce threats to our national infrastructure by promoting higher education and research in cyber defense as well as [providing] the nation with a pipeline of qualified cybersecurity professionals." UD's Department of Electrical and Computer Engineering includes an NSA-validated master's program in cybersecurity, a new bachelor's degree program in cybersecurity engineering, an undergraduate minor in cybersecurity and a graduate certificate program, while the Department of Computer and Information Sciences offers an undergraduate cybersecurity concentration and the Alfred Lerner College of Business and Economics offers a dual degree with a cybersecurity focus.
To submit information for inclusion in For the Record, write to ocm@udel.edu and include "For the Record" in the subject line.