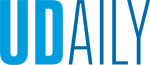 UD Equity Interns seek community change
Article by Crystal Nielsen Photo courtesy of University of San Francisco's Leo T. McCarthy Center July 28, 2022
Training for the next generation of policymakers and educators continues in San Francisco this summer
Seven University of Delaware students recently traveled across the country seeking an answer to the question faced by public policy advocates everywhere: "how do you change a community?"— a quest spurred by the Equity Interns Program in June.
In its second year, Equity Interns is a collaborative offering of UD's Joseph R. Biden, Jr. School of Public Policy and Administration's Biden Institute, the University of San Francisco's Leo T. McCarthy Center and the YMCA of San Francisco, which provides students an immersive, summerlong experience supporting equitable education in San Francisco's public elementary school system.
This year's cohort of 14 UD and USF students was placed in the YMCA's Power Scholars Academy (PSA), where, over the course of seven weeks, they gained a deeper understanding for how public programs and policies can positively impact the needs of a community's students and their families.
A signature initiative of the YMCA, PSA is designed to reduce and reverse COVID-related achievement gaps and summer learning loss for K-8 students from under-resourced communities. During their time with the Academy, the Equity Interns worked directly with enrolled youth and their families, empowering the young scholars to harness the resources, personal strengths and relationships needed to reach their highest potential. As a result, interns and scholars alike realized the benefits of public programming and gained an answer to the question that first motivated the interns' participation — that community change is incremental and sometimes comes in the form of helping one school, one family or even one child at a time.
"It is critically important that students are able to put the knowledge they've gathered from their studies into practice," said Valerie Biden Owens, chair of the Biden Institute. "Working with YMCA Power Scholars and learning about the challenges that school-aged children and their families face while helping them develop the skills to find solutions — in the classroom and in life — is a vital component to ensuring that our next generation of policymakers and educators move through life and their careers with an equity-centered mindset."
The interns came from a variety of undergraduate disciplines, such as education, nonprofit management, public administration, social services and youth development. Kalli Ruffennach, a UD junior studying psychology and interpersonal communication, found that the program highlighted the structural inequities that are repeatedly reinforced by societal systems and hinder the education of young students.
"Under-resourced communities continually do not receive the proper funding and resources needed for children in these school districts to stay on track to the next grade level," Ruffennach said. "As a result, the achievement gap and summer learning loss is very prevalent in these communities."
Ruffennach joined fellow interns, like recent USF graduate in business administration and management Sela Priana Aquino, in exploring the several pillars that make up the PSA, including achievement gap reduction, social-emotional learning, family engagement and advocacy and policy in under-resourced communities.
"I feel very fortunate to have worked with the San Francisco community that I have spent my last four years alongside as an undergraduate student at USF," Aquino said. "This has also been a great opportunity to learn and engage with like-minded students from the other side of the country who are also committed to transforming and improving education policy."
Through readings and research projects, guest speaker presentations, peer networking opportunities and more, the Equity Interns also learned about academic intervention, family support programs and community resilience. The program concluded with group presentations by the interns on their proposed solutions to some of the challenges they witnessed during their experiences. The groups' findings and research-based suggestions addressed topics like communication accessibility between educational staff and caregivers in the home, language justice by offering both students and families the multilingual resources needed to be successful in a school setting, and mental health and emotional learning considerations in the aftermath of virtual learning due to the COVID-19 pandemic.
Falah Al-Falahi, a UD public policy and political science major, was part of the group that presented on emotional and mental health support for young students. "I learned that grassroots policy change works, maybe even better than the typical routes that policies are enacted, because you get to observe firsthand what is missing and needed," Al-Falahi said. "It's not necessarily more funding that under-resourced communities need — rather, we need to be thoughtful in how we focus funding. Different schools require different kinds of resources to support their students and community. The Equity Interns program helped me to really understand what is meant by equity in policy and how we can achieve that through hands-on, grassroots policy."
With a strong commitment to social justice and equity, UD, USF and the YMCA are dedicated to ensuring the continuation of the program for its students for years to come.
"I am so proud of this amazing bi-coastal partnership that has brought together college students from all over the county to reduce and reverse COVID-related achievement gaps in under-resourced communities," said Derick Brown, senior director of the USF Leo T. McCarthy Center. "It's an absolute honor to watch our students become agents for change within our citywide neighborhoods."
About the UD Biden School
Established in 1961 and named in 2018 for the University of Delaware's most distinguished alumnus, the 46th President of the United States, the Joseph R. Biden, Jr. School of Public Policy and Administration prepares students with the knowledge and skills necessary to engage in research and public service activities to improve the quality of life in communities around the world. The Biden School's faculty, staff, students, and alumni create and use interdisciplinary, nonpartisan research, and empirically based analysis to inform effective decision-making and policy and to improve leadership and administration. The Biden School partners with organizations from all sectors to discover innovative and equitable solutions to the critical challenges of our time.
About the Biden Institute
Established at the University of Delaware's Joseph R. Biden, Jr. School of Public Policy and Administration, the Biden Institute works to educate and empower the next generation of leaders by convening students, scholars, activists, policymakers, government officials, and business and nonprofit leaders from a diverse range of disciplines, political ideologies, and backgrounds to advance public policy conversations on issues of critical importance facing our nation.
About the USF Leo T. McCarthy Center
The Leo T. McCarthy Center for Public Service and the Common Good is dedicated to inspiring and equipping students at the University of San Francisco (USF) to pursue lives and careers of ethical public service, and service to others. The center provides a non-partisan forum for education, service and research in public programs and policy-making. It supports undergraduate students with community-based learning opportunities and facilitates government experiences. Engage San Francisco is a place-based university-community partnership that achieves community-identified outcomes supporting children, youth and families in San Francisco's Fillmore/Western Addition neighborhood through student learning, research and teaching aligned with USF's mission and vision. This university-wide initiative supports neighbors living below San Francisco's poverty level to achieve their full potential in education, health, and career development, and housing. For more information, visit https://www.usfca.edu/mccarthy.
About the YMCA of San Francisco
For almost 170 years, the YMCA of San Francisco (YSF) has responded to the needs of our communities by providing programs and resources that allow all ages to find their own success while enriching the spirit, mind and body. The YMCA of San Francisco's evolving 2030 vision centers around building healthy, sustainable and equitable communities where everyone can be, belong and become. Those strategic priorities seek to champion an accessible, connected and resilient Bay Area by opening pathways and expanding opportunities to advance a safe and collaborative future.
YSF strengthens the foundation of our communities through Youth Development, Healthy Living and Social Responsibility programming. Our youth development programs run year-round — from summer camp to after school, STEAM to alternative education, workforce development to mentorship, and much more. Our partnership with Equity Interns provides an opportunity for college students to learn about bridging the achievement gap to academic success for our youth while gaining experience that will prepare them to make an impact in their professional future. To learn more, visit: https://www.ymcasf.org.