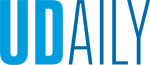 Winter Weather Advisory
Article by UDaily staff Photo by Evan Krape January 19, 2022
University administrators monitor winter weather
The National Weather Service has issued a winter weather advisory for the region, with rain changing to snow late on Wednesday, Jan. 19, and snowfall continuing until midday Thursday, Jan. 20.
Accumulation is predicted from 1 to 3 inches, with the greatest impact expected during the Thursday morning commute.
University of Delaware administrators are closely monitoring weather conditions.
Members of the University community are reminded that safety is the highest priority, and individuals should not put themselves at risk if they expect difficulty traveling.
Any campuswide UD closings or late openings will be announced through a campuswide email and via the University's LiveSafe smartphone application, as well as posted on the UD homepage, UDaily.
News also will be available through the UD telephone information line at 302-831-2000, and it will be shared on the state Department of Education's School Closings and Delays website.
Members of the campus community should not call UD Police so that telephone lines there can remain open for emergency calls.
The University's policy is reprinted below:
Faculty and students are not expected to take unnecessary risks to meet their teaching and learning obligations due to inclement weather. When classes have not been canceled, it is a matter of personal judgment whether traveling to campus is hazardous. Faculty should notify their departmental offices when weather precludes them from meeting their teaching obligations; similarly, students should notify their professors when inclement weather precludes them from class attendance. In such cases, students should be allowed to make up missed class time and, whenever possible, canceled classes should be rescheduled.