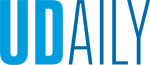 Winter 2022 UpDate for Jan. 27
Article by UDaily staff January 27, 2022
Information on preparing for the spring semester and more
For the most up-to-date information about the University's response to the pandemic, visit www.udel.edu/coronavirus. Have a specific question? Check the FAQs, which are updated regularly as questions come in to coronavirus@udel.edu.
Get ready for spring: On Jan. 25, UD announced important steps for members of this community to take before the spring semester begins on Feb. 7:
The first week of the semester will be online, with face-to-face instruction planned for the remainder of the semester for those courses scheduled to be in person.
Everyone should get tested before returning to the campus.
All faculty and staff in student-facing roles and offices, including Student Life, Athletics and Recreation and other offices, are required to be up-to-date with COVID-19 vaccination (including booster, when eligible) or submit an exemption request.
Be sure to upload your COVID-19 booster documentation to the UD Health Portal. (The Jan. 24 deadline for students to upload their booster documentation has been extended to Feb. 1.)
Properly worn, well-fitting face masks are required at all times indoors and when in crowded situations outdoors; KN95 masks and surgical masks will be available. More information about masks, including where to get them on campus, is available on the coronavirus site.
For details, read this week's complete announcement.
Winter Session free drop date: This Friday, Jan. 28, is the free drop date for Winter Session classes, the last day to drop a class with a full tuition refund, no grade and no "W" recorded on the transcript. It is also the deadline for making a registration change to pass/fail or audit. Students are still responsible for meal plans and other fees.
Additional booster clinics scheduled on campus: In addition to previously announced COVID-19 vaccine booster clinics in Room 106 of the Pencader Dining Hall, three more clinics have been added during February. Register herefor clinics scheduled from 10 a.m.-3 p.m., Friday, Jan. 28; 3-6 p.m., Wednesday, Feb. 2; 3-6 p.m., Monday, Feb. 7; 10 a.m.-3 p.m., Friday, Feb. 11; and 3-6 p.m., Wednesday, Feb. 23. When you get your booster, remember to update your records at the UD Health Portal.
Need more options to get the COVID-19 vaccine or a booster? Many area pharmacies are now offering COVID-19 vaccinations and booster shots. In addition, the Hudson State Service Center, 501 Ogletown Rd., Newark, holds vaccination clinics from 8:30-11:15 a.m. and 1:15-4 p.m., Mondays through Fridays. Walk-ins are welcome, and there is no cost. The center has all three vaccines and can also administer child vaccinations. Questions? Call 302-283-7570.
Feb. 1 UD Parent and Family Connect: Blue Hen families will have the opportunity to hear from UD leadership on Tuesday, Feb. 1, at 7 p.m. EST, at the UD Parent and Family Connect: Spring 2022. This session will provide context around recent University plans and provide details about spring. To learn more, register to attend or submit questions in advance, visit the Blue Hen Family Hub.
Research update: Face masks are required in all indoor research venues. Departments, units and buildings can make requests for COVID protection supplies using this form on the Environmental Health and Safety (EHS) website. The next virtual research town hall will be held Monday, Feb. 14, from 2–3 p.m. Register online. Email UDResearch@udel.eduwith your research-related questions.
Home testing option: The federal government is now making four free at-home COVID-19 test kits available to each residential household. Orders may be placed online.
Volunteer opportunities: Delaware hospitals have implemented Crisis Standards of Care due to unprecedented volumes of patients and staffing shortages tied to COVID-19 and are asking for volunteers. Students studying in health fields can learn more about specific medical opportunities through the College of Health Sciences website. Those interested in general volunteer opportunities in non-clinical areas can express interest at deha.org/hospitalhelp.
Get a flu shot: The Centers for Disease Control and Prevention recommends that everyone over the age of 6 months get a flu vaccine every season to reduce flu illnesses, doctors' visits and missed school or work, as well as prevent flu-related hospitalizations and deaths. You can get the vaccine at many local drug stores, or you can use the CDC's Flu Vaccine Finder.
Get help with the essentials: Students struggling with housing, food or other basic needs should consult the Office of the Dean of Students' Help with the Essentials webpage to connect with relevant resources and support.
Student wellbeing support is nonstop:
UD Helpline for mental health and victim advocacy at 302-831-1001
Crisis Text Line at 741741 (send "UDTEXT", or "STEVE" to reach a professional who specializes in supporting students of color)
CareNet for medical advice at 800-681-3957
For more information about all wellbeing services, visit the Wellbeing in Student Life webpage.
Don't forget to check in: All members of the UD community who are on campus must complete the daily health screening at covidcheck.udel.edu. Several University facilities are reviewing the Daily Health Check to affirm your status to be on campus safely.
Support available: The Employee Assistance Program is now provided through ComPsych GuidanceResources. This is a free program available for State of Delaware Group Health Plan non-Medicare members and their dependents. As part of ComPsych's commitment, EAP services are available through the end of the national COVID-19 public health emergency to all state of Delaware employees, including temporary, casual, seasonal and benefit eligible employees who are not currently enrolled in a state of Delaware Highmark Delaware or Aetna health plan. In addition, Employee Health and Wellbeing has a variety of resources available to assist employees.
Questions? Send an email to coronavirus@udel.edu.