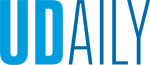 Helping nursing students adjust
Article by Colin Heffinger Photo by Ashley Barnas January 19, 2022
UD's School of Nursing researches and helps students adjust to pandemic circumstances
Though the coronavirus pandemic remains a challenge, with continuing uncertainty, students, faculty, and staff at the University of Delaware and many other college campuses in the fall of 2021 had to adapt to a growth of returning to classes in-person. Regardless of how classes are conducted, it remains critical for students to effectively manage their sleep quality, emotional health, and cognitive function.
Readjusting to in-person learning will remain challenging for students, especially first-year and sophomore students, many of whom spent the previous year or two learning from home.
"Time management will be a huge aspect of students returning," said Jennifer Saylor, associate dean of faculty and student affairs for the UD's School of Nursing. Saylor was co-author of a research article written by Xiaopeng Ji, an assistant professor in the School of Nursing. "Time management has already been a challenge for young adults. Educators have been lenient because of COVID-19. Some students may expect this leniency to continue as they return to in-person. It is important for educators to set expectations for faculty and students to prepare them as they return to in-person classes."
"There's a large impact for long-term health in this age group," said Saylor. "These young adults are making decisions about their sleep and health mentally, physically, and emotionally once they move out for the first time. Putting healthy habits in place at this stage can last a lifetime."
Staff and faculty members in the School of Nursing have created a program called "IT'S A SNAP," which stands for Acclimating Student Nurses After the Pandemic. This program was started by Catherine Heilferty, associate professor and director of accreditation and outcomes for the School of Nursing, as a way to better understand wants and needs of nursing students for readjusting to classes on campus.
"We recognized that this was going to be a September unlike anything we've ever seen," Heilferty said. "Students shared with us how disruptive it was to work at home as a nurse during the pandemic and take on new responsibilities. We thought about their emotional and social life impact resulting from the isolation of working at home. This helped us adopt a more holistic approach as students transitioned back to in-person learning.
"Nurses are helpers. It comes naturally to our faculty members to think of ways to help students acclimate. It was immensely challenging for faculty to adjust to online education and provide support from a distance. Our faculty is excited to be with students together as much as students are for coming back. The faculty working on this program is getting a tremendous sense of satisfaction out of acknowledging how different this time is for nursing, and how rewarding it is to try and make that transition easier for students."
The team behind the IT'S A SNAP program sent surveys to nursing students, asking questions that focused on what would be most effective to support them emotionally, physically, and academically. Many students requested weekly study groups, continued student involvement in the program, hands-on activity sessions, and further opportunities to interact with each other in-person. The team plans to grow the program into a research study to continue better serving the needs of their students beyond the pandemic.
"Some students had dedicated, quiet spaces for studying. Other students may have been caregivers with limited space," said Zachary Jackson, an academic adviser and contributor to the program. "Getting students back on campus and providing them the space to be successful is critical. We're always focused on supporting the emotional and mental health of our students."
Ji said there are future ideas worthy of research on this topic.
"It would be interesting to see the extent of executive function recovery as students continue to acclimate to in-person learning," Ji said. "This population has the most exposure to disaster news information and it weighs heavily on them. It's worthwhile to examine the long-term effect of the pandemic on cognitive function, academic performance, and mental health as well as moderators that may mitigate these associations."