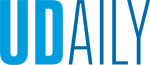 UD junior Audrey Keen at Winbak Farm: youtube.com/watch?v=ZkS2Mi8jh24
A helping hand for horses
Article, video and photos by JT Maher February 21, 2022
UD junior Audrey Keen gets hands-on experience in equine industry
While others hit snooze and stayed under their covers on cold winter mornings, University of Delaware junior Audrey Keen was already hard at work by 7 a.m., caring for a 2,200-acre horse farm.
Keen, a UD Class of 2023 animal science major, typically spends her winters working with animals at the Philadelphia Zoo, but an extended period of closure there this January opened up her schedule. Opportunity knocked when Professor Lesa Griffiths encouraged students to apply for a winter position at Winbak Farm, an esteemed horse-breeding facility.
"My family drives past Winbak all the time, and for the past five years I've thought, 'It would be so cool to work there,'" reminisced Keen.
Her previous experience with geldings at a smaller equine center near her home gave her the confidence to pursue the winter position. Nonetheless, working on a farm as large and with as much variety as Winbak proved to be challenging, yet rewarding.
Half an hour from Newark, Winbak's Chesapeake City, Maryland, location boasts an array of horses on almost five square miles of farmland. Keen cares for mares and stallions as young as foals and yearlings ranging in size from miniatures to the massive Clydesdales. Beyond horses, Winbak also hosts cattle and a small community of goats. This location serves as the head of operations, overseeing a large network from Pennsylvania to New York to Canada.
"It takes a certain type of person and a certain type of mindset to be out on the farm from sunrise to sunset and just get work done" reflected Keen.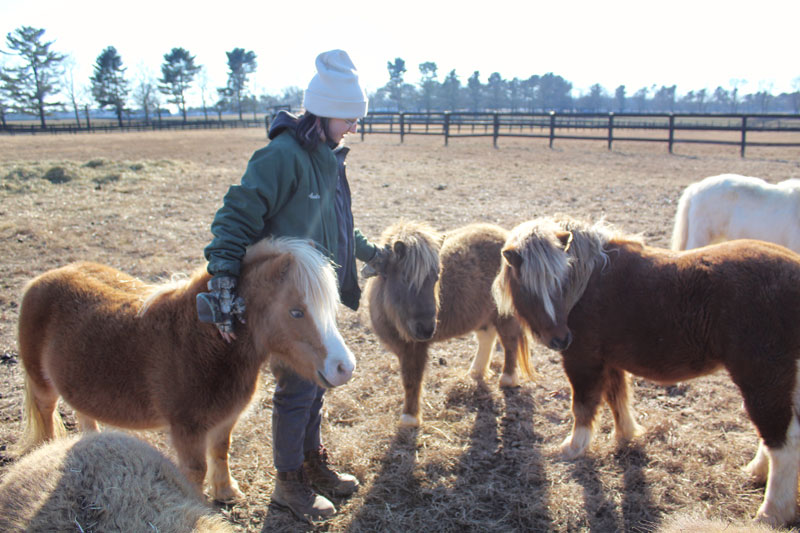 By her now junior year, Keen has several animal nutrition courses under her belt. Her full-time position at Winbak has given her the chance to see where the theoretical scope of nutrition meets its practical application on the farm.
Keen has tended to sickly and injured yearlings in the Maryland Stallion Barn, providing feed, water and medicine. In this capacity, she's learned more about treatments through daily interactions with the farm's veterinarians.
"It's just interesting to see what makes a horse need a certain type of feed," explains Keen, who wrapped up her time analyzing animal diets in Monogastric Nutrition (ANFS 424) a month before her new employment. "Understanding how a horse's nutrition affects their health and performance on paper is very different from seeing the real improvements changes in feed can actually make."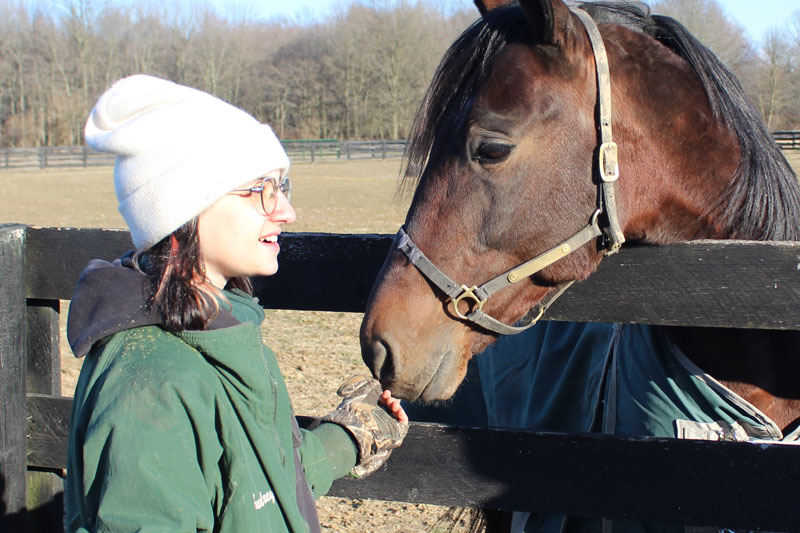 Since her time stationed at the Maryland Stallion Barn, Keen has recently moved to the Foaling Barn, where she assists the broodmares in foaling and nurturing their babies. Her work includes foal confirmations — ensuring that both the babies and mothers are in stable conditions — and tending to the horses' feed, water and stables.
"Now that we're having babies being born, and we're talking about colostrum and IgG levels," said Keen, reflecting on her time in Lactational Physiology (ANFS 442), "I get to actually see a lot of that [course material] going on in real life."
Despite a rigorous course load last semester, Keen felt vindicated by having a more fluent understanding of the foal care process.
The experience is giving Keen a new perspective on her career goals. An avid bird lover, her original plan was to further her animal science studies and pursue aviary research at the graduate level. The junior now has her sights set on equine science research.
"Now I'm out here [at Winbak Farm] six or seven days a week working with the horses and thinking something in the equine science field is probably more for me," said Keen.