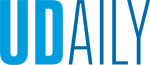 Digging up the past
Article by Tiffany Hess-Bennette Photo courtesy of Rowan University December 13, 2022
UD alumnus and archaeologist Wade Catts discovered rare 245-year-old Revolutionary War soldiers' remains
Many kids love digging in the dirt looking for lost treasures. Some, like University of Delaware alumnus Wade Catts, never grow out of it.
Catts, who earned his bachelor's degree in 1981 and master's degree in 1988, is an internationally recognized historian and historical archaeologist. His career in cultural resource management has spanned more than four decades. During 2022, he was the principal investigator for a public archaeological project at Red Bank Battlefield National Park in Gloucester County, New Jersey. It was the site of the 1777 Revolutionary War battle between German Hessian soldiers fighting for the British against American forces. The dig led to the discovery of a mass burial space that has captured media attention around the world.
Everything that led up to this remarkable discovery can be traced back to Catts' UD training. His Blue Hen roots run deep. He and his wife, Lynn Riley, a class of 1990 graduate, are Double Dels, and his family's expansive UD legacy goes back several generations to his grandfather (class of 1918). His father, the late Dr. E. Paul Catts, Jr., was an alumnus and professor of entomology and applied ecology.
"My UD education gave me a solid basis in American history that I continue to draw on," said Catts. "My hands-on training in the field was just as important as spending time in the UD Libraries and University Archives. It's important to get the full picture of a historical event by studying the documents in addition to objects under the ground."
While in graduate school, Catts worked at UD's Center for Archaeological Research and gained experience at historical sites throughout the Delaware region. During his professional archaeology career, he has helped change the traditional interpretation of several famous Revolutionary War battles. Notably, Catts' findings at Princeton Battlefield State Park in Princeton, New Jersey, rotated the location of the battlefield 90 degrees based on excavated cannon and musket balls and validated by first-person accounts.
"You do background research and have a general sense of what you're going to find, but there's always the excitement of discovery," he said. "It's fun putting all the pieces together and balancing different interpretations. Sometimes you even argue against yourself. You can't deny the physical evidence and it must be explained somehow. It's a lot of responsibility."
The fourth day in a series of public archaeological days at the Red Bank Battlefield project took place in the summer of 2022. Catts worked alongside Jennifer Janofsky, director of Red Bank Battlefield Park and Rowan University public historian, in addition to other professional archaeologists, West Chester University Archaeology Field School students, Rowan students and volunteers. No one in the group thought they would discover human remains that were 245 years old.
The site of the dig was a trench that surrounded the formidable man-made Fort Mercer barrier at the north end of the park. It was there on Oct. 22, 1777, that Hessian soldiers fought for the British Crown in a 45-minute assault that resulted in a nearly 25% loss for the German brigade — one of the most significant upsets in the Revolutionary War.
Using ground-penetrating radar and metal detection prior to excavation, Catts expected to find objects at the bottom of the trench associated with the abandonment of the fort. Instead, his team found fired musket balls, grape and canister shot, and surprisingly, a nearly pristine and incredibly rare 1766 King George III gold guinea. A little over a month's pay for the average Hessian soldier, Catts' current interpretation is that it belonged to a commanding officer.
"It was one of the most remarkable objects I've ever found," Catts said. "At that point, it was a career highlight, and I was happy. But there's an old adage in archaeology that you always find the most amazing object in the last hour of the project and that's exactly what happened here."
On the last day of the dig, the team decided to expand the radius of the excavation site. Upon doing so, they were shocked to discover what appeared to be a human femur. The scope of the project was immediately and drastically altered. New Jersey State Police Forensic Anthropologist Anna Delaney was called to the site to confirm the finding was from a human.
By the end of the fieldwork in August 2022, Catts and his colleagues meticulously recovered about 15 sets of human remains believed to be Hessian soldiers. All were careful in handling delicate bones but were also deeply aware of the sensitivity and magnitude of what they found.
"In the 1770s, the Hessian army was one of the best in Europe. Now, we have a real opportunity to look at the humanity of these young men," said Catts. "We want to extract everything — pathologies, diet, stature, age, sex — we can to get to know who these individuals were. Maybe we can provide closure to families that didn't even know they needed closure."
Researchers have been in contact with the German Embassy and the remains have since been turned over to the New Jersey State Police Forensic Unit. There, forensic anthropologists are currently conducting lab analysis with the hope of using DNA testing to identify the Hessian soldiers' ancestors. They are also examining several objects recovered at the site, including tracing blood residue found on musket balls.
"We have this view of the American Revolution as this glorious, wonderful event with the image of George Washington crossing the Delaware River. But it was a brutal, nasty war," Catts said. "The evidence we found was very sobering. I think we would be in a much different place as a country if people really understood American history."