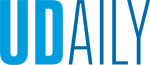 Building capacity for conflict resolution
Article by Sophonie Milord Photos by Sarah Pragg December 20, 2022
Delegation from the Republic of Korea visits UD Biden School to learn about alternative dispute resolution practices
Conflict, while tempting to avoid, is inevitable and universal. Finding the tools to cope with conflict leads to building meaningful connections, thoughtful communication and strategic solutions. A delegation from the Republic of Korea visited the University of Delaware's Newark campus to share and understand the tools for conflict resolution in practice at UD's Conflict Resolution Program.
"It was a tremendous benefit to me and my colleagues to engage with Korean academics, practitioners and policy makers around dispute resolution and hear their perspectives," said Kathy Murphy, the coordinator of the Conflict Resolution Program and the associate director of UD's Institute for Public Administration (IPA), in the Joseph R. Biden, Jr. School of Public Policy and Administration.
With 30 years of experience working in conflict resolution, Murphy noted, "As an active practitioner, it is important that I stay abreast of what others are doing in my field and know where the field is headed."
The 20-member delegation represented the NGO Capacity Building Program of the Prime Minister's Office for the Republic of Korea, and included 15 non-governmental (NGO) leaders, three officials of the Korean Prime Minister's Office, and two professors. The Nov. 18, 2022 visit to the Biden School's Conflict Resolution Program was one stop on the multi-state visit to institutions in the United States that specialize in conflict resolution for community development.
Chang Soo Choe, who earned his doctorate in political science with a specialization in public administration from UD in 2000, led the delegation and is now a professor at Cyber Hankuk University of Foreign Studies in Seoul, South Korea. According to Choe, the delegation also visited Rutgers University, Baruch College in New York City and the Baltimore Community Mediation Center to meet with lawyers, arbitrators and conflict resolution practitioners.
Jerome Lewis, director of IPA, welcomed the delegation and described how the Biden School's faculty and professional staff work to fulfill the land-grant mission of the University through applied research and public service.
Murphy described CRP's mission to build capacity for resolving conflict collaboratively, by helping individuals and organizations solve problems and work together. CRP's work is founded in the democratic practices of debate, dialogue, discourse, consensus building and collaboration. CRP's team helps normalize conflict in a healthy manner by providing individuals with the necessary skills to navigate through it.
Valdese West, IPA assistant policy scientist and CRP practitioner, shared highlights of the Basic Mediation Training, a four-day training that teaches a facilitative mediation model that empowers individuals in conflict with the tools and support to difficult conversations. This training is the only one of its kind offered in Delaware, and since its inception, it has served over 280 participants from the tri-state area, including law enforcement officers, court administrators and educators.
West also discussed CRP's main projects, including the Special Education Partnership for the Amicable Resolution of Conflict (SPARC) program, which is a federally-mandated service sponsored by the Delaware Department of Education. Launched in 1996, SPARC is a statewide voluntary, confidential and free program that provides services to families and schools to address the educational needs of students with disabilities. CRP staff members facilitate Individualized Education Plan (IEP) team meetings and mediate IEP disputes to help families and schools communicate, collaborate and build agreements that support the student's needs.
Members of the Korean delegation inquired about the techniques used to evaluate the SPARC mediation and facilitation services and ways to eliminate bias in community mediation. After hearing Murphy and West discuss examples of common community disputes, including environmental impacts and land use, delegates said the same issues occur in South Korea.
Reflecting on the visit, West noted, "These conversations help us to re-evaluate our processes and allow us an opportunity to explain all the benefits and the benefactors. Conflict resolution is not one-size-fits-all, and projects like this remind us that people are listening from all over the world."
About the Institute for Public Administration
The University of Delaware's Institute for Public Administration (IPA) addresses the policy, planning and management needs of its partners through the integration of applied research, professional development and the education of tomorrow's leaders. As a research and public service center in the Joseph R. Biden, Jr. School of Public Policy and Administration, IPA collaborates with state agencies, municipal governments, nonprofits, communities and businesses to examine complex policy issues and improve quality of life in Delaware and beyond.