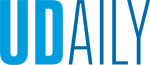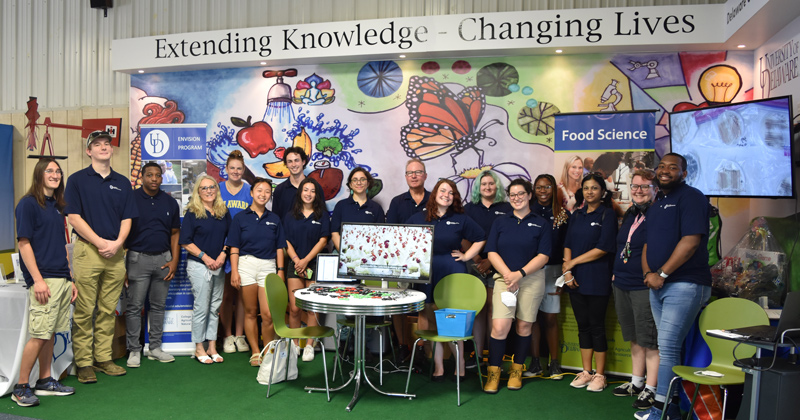 Summer of science
Article by Lauren Bradford Photo by Mark Parcells August 18, 2022
UD Envision internship program prepares students for a future in scientific research
With the goal of cultivating the next generation of agricultural and natural resource experts, the University of Delaware Envision program provides intensive hands-on research experience to a small cohort of students each summer. In partnership with local institutions like Lincoln University and Delaware State University, Envision also aims to address the racial disparity in the sciences by recruiting interns from underrepresented communities.
Over the course of 10 weeks, students develop and test their own hypotheses while working with faculty from the College of Agriculture and Natural Resources (CANR) to tackle some of the most pressing challenges in animal health, nutrient management, food microbiology, soil chemistry and more. The internship program, funded through the U.S. Department of Agriculture's National Institute of Food and Agriculture (NIFA), culminates with poster presentations and student-created videos summarizing the research projects.
"The idea behind Envision is to shift the perspective of the participant from being a student to being a scientist," said Mark Parcells, Envision director and professor in UD's department of animal and food sciences. "One of the ways we seek to accomplish this is through having participants make short videos on their project that are easily understandable to the public. They are given training in videography and content development and then produce these videos which are uploaded to YouTube and available for distribution at the Delaware State Fair. By taking ownership of their project in this way, we hope to instill this shift in perspective."
Tahir Taylor is a recent graduate of Lincoln University and returned this summer for his second year with Envision. He worked with Parcells to upgrade a vaccine that protects chickens against Marek's disease, a highly contagious pathogen that can cause nerve damage and paralysis in poultry populations. In the lab, he adds a fluorescent marker to signal whether a gene that could increase replication of the vaccine has been inserted into the virus.
Taylor, who intends to pursue a career in the medical field, said that understanding disease processes and learning more about pathology is personal given his family history of Alzheimer's disease.
"I've always been interested in neurological diseases. With my family history, it's something I'd like to focus on," he said. "This experience will help me apply to medical schools or other programs. They really want to see that you have that foundation in research so getting this time in the lab is critical and was one of my main motivators for participating."
Even though his future goals are focused, Taylor appreciated the variety of research opportunities offered through Envision by nature of the participation of faculty mentors from multiple departments.
"You put forth the initiative and they'll help you find a professor that matches your interests whether that's in animal science, entomology, microbiology or food science," he said. "Just last summer, I was looking at things like antibiotic levels in produce for research on food safety and microbiology. If you have a passion for the research, Envision will help you get the experience."
Sonni Alvarez, a UD animal science major with a minor in food and agribusiness marketing and management, spent her summer working both in the lab and on UD's 350-acre Newark farm. With Hong Li, associate professor of animal science, she studied the effects of different water treatment systems on intestinal function, microflora composition, growth performance and ammonia production of broiler chickens. Monitoring the water, feed and bedding of her poultry charges, Alvarez kept daily records to help identify the water systems most likely to prevent disease and promote flock health.
Initially convinced she wanted to be a veterinarian, Alvarez enrolled in UD's pre-veterinary medicine program. After trying out an internship at a veterinary hospital, she spent time exploring other classes and opportunities at CANR and soon switched her major to animal science. "I took Poultry Production in the fall of 2021 and, for some reason, just found that I really like chickens," Alvarez said with a laugh.
In addition to learning better research techniques and continuing the work she started with Li last semester, Alvarez was drawn to Envision for the experiences gained outside the lab.
"This is the first project that has been 'my project' that I've been able to see from start to finish," she said. "But I was also really interested in Envision because we learn how to summarize our work and give a presentation. I've been doing research for six months but haven't had much experience with scientific writing or scientific posters. Since I'm interested in a career in research, I knew that would be really valuable."
Both Alvarez and Taylor are quick to encourage other students to consider Envision in the future. "I've learned so many things about running experiments and I've gotten a lot of one-on-one time with my professor and the doctoral students," said Alvarez. "If you're looking for a summer internship that is focused on research, I would definitely apply to Envision."
Taylor agreed and shared what inspired him to return for two summers in a row. "It's the people," he said. "The professors are really engaging. You can ask them any questions you have and they are readily available to answer. Combined with the on-campus housing and stipend, this internship really is a game-changer for a lot of students."