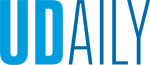 The city's riverkeeper
Article by Adam Thomas Photos courtesy of Byron Riggins April 21, 2022
UD alum Byron Riggins works to improve water quality in the Delaware River
Growing up on Broad Street in the City of Philadelphia, University of Delaware alumnus Byron Riggins recalls the looks he got when he told people that he wanted to have a career in marine science.
"A lot of people looked at me like I had three heads," Riggins said. "Not necessarily that they were trying to discourage me, but they just really didn't see a route where that would be possible."
Now serving as the Restoration and Advocacy Coordinator for the Delaware Riverkeeper Network (DRN), Riggins is a testament to how growing up in the heart of the city doesn't mean that you can't have an environmental career.
As an organization within the Delaware River watershed that directly advocates for the Delaware River and its communities, DRN conducts work at the federal level on the issues, actions, regulations, legislations, and policies that impact the health of the watershed.
In his role as the restoration and advocacy coordinator, Riggins tries to advocate for the health of water resources within the region and communicate the importance of these resources to both the community and the government to increase access to and the quality of natural spaces.
One example of his advocacy involves abandoned lots in Philadelphia that were used for the paper and steel industry and are not being maintained. When it rains, those sites can leak all sorts of dangerous chemicals into the water.
"At the very least, let's cap this in a way that it's not going to cause more damage," Riggins said. "Or if we're being more ambitious, let's just take the whole thing up, deal with it in an environmentally responsible way, and repurpose it for the benefit of the community. Something like a park or storm gardens and let's use nature to improve the quality of life for people living around the Delaware River."
Riggins wears many hats in his restoration and advocacy work. He creates and supports projects related to the endangered Atlantic Sturgeon. He looks through years of water quality data to see how the water quality in Philadelphia's stretch of the Delaware River has changed since the introduction of the Clean Water Act of 1972. He even helps with fun outreach activities like kayaking ecotours up and down the Delaware River.
Early Environmental Interest
Riggins' love for the environment began with outdoor family trips to places like Cape Henlopen State Park and activities such as whitewater rafting. He recalls being filled with a sense of hope and optimism out in nature.
"Not only was it physically beautiful, but there always seemed to be something new that I could learn about how I understood the world and the interconnectedness of it," Riggins said. "Because of that, I started to develop a passion for the environment."
That passion continued when his family enrolled him at the Philadelphia School, a K-8 grade school that takes a progressive educational approach. Riggins remembers traveling every Tuesday to a nature preserve outside of Philadelphia — Shelly Ridge — where he and his classmates would take part in activities such as exploring, collecting and trading rocks, and writing poetry.
After finishing at the Philadelphia School and Central High School in Philadelphia, Riggins decided to apply to UD after an older classmate told him about the University, and he saw the strength of their natural science programs.
"I knew I was going to attempt to be a marine biologist, and once I saw they had a strong marine science program, I thought with the tools and resources Delaware offered, the pricing compared to other private universities and that it was just a 45-minute drive from home, that made it my prime target," Riggins said.
Time at UD
Riggins said it was incredible to see all the resources available at UD. From the first day he arrived on campus, he made a connection with Joanna York, professor in the School of Marine Science and Policy and director of Delaware Sea Grant, and Frank Newton, assistant dean in the College of Earth, Ocean and Environment (CEOE) at the time, who have continued to be influential and supportive of him.
"Mentors like Dr. Joanna York and Dr. Newton, who told me to believe in myself and had already traversed these paths, were able to give me knowledge that I may not have gotten for years so that really helped me," Riggins said.
Riggins spent eight months on UD's Hugh R. Sharp campus in Lewes, conducting hands-on research during the summer and taking part in the Semester-in-Residence Program, an intensive residential research experience for undergraduate science majors, during the fall of his senior year.
"The professors, if they had a project and they needed help, they'd ask you to help out," Riggins said. "I remember I went with Dr. Matt Oliver to retrieve an underwater autonomous vessel off the coast of Virginia. It was pretty much he said, 'We need help, which students would like to go?' and I got the opportunity."
Another notable opportunity came with George Luther, the Maxwell P. and Mildred H. Harrington Professor of Marine Studies. Riggins spent four days on the Research Vessel Hugh R. Sharp taking water samples up and down the Atlantic coast.
"I was not expecting to get those sorts of opportunities until much later in my career," Riggins said. "Those experiences taught me to aim higher with what I wanted out of my life, and it reinforced the benefit of being adaptable and being consistent with my efforts."
Life After UD
After graduating, Riggins applied to San Francisco State University, where he received funding from the National Science Foundation to pursue his master's degree.
At the end of his master's program, Riggins also became a 2020 California Sea Grant State Fellow. As a fellow, he worked with the Delta Stewardship Council, a California state government agency that works to protect water resources for the community around the San Francisco Bay and Sacramento San Joaquin Delta. Riggins would review large projects such as bridges or dams to make sure that they were environmentally sound and not impacting things like the salmon run or water for farming or have the possibility to contaminate drinking water facilities.
In this role, he eventually moved to Sacramento, but two weeks after he moved, the pandemic hit. A part of him wanted to brave it out and stay in Sacramento — a city where he had no friends or family, in his one-bedroom apartment which was equipped with only a coffee maker and a panini press — but his family convinced him to come back to Philadelphia.
The events proved serendipitous, however, as Riggins eventually realized that he wanted to stay in Philadelphia and landed his Delaware Riverkeeper position.
Now, he gets to advocate for the environment and spread the word about the amazing natural resources located in and around Philadelphia.
"When you grow up around the Philadelphia, New Jersey and Delaware areas, we underestimate the value of the things that we have access to and fall into the trap of, 'It's a city so there aren't many places to get outside or do anything like that.' But it's actually not true," Riggins said. "There are loads of places, but it's just not really highlighted or shown to the public so we're trying to be that bridge between the perceived reality and the actual reality."
He added that having the personal experience of growing up in the city but now having a career in the environment has allowed him to be a positive role model for the next generation.
"I'm trying to get involved in the community, especially the youth, and support what they are passionate about," Riggins said. "I have already started to see the benefits of me getting out there. Some kids are like, 'Oh, you're a city guy, but you love the environment. I'd expect you to grow up and be a banker or something' because that's what society says is practical. So I think it's really important to lead by example and continue to pay it forward."