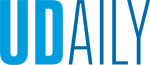 Serving the nation
Article by Mike Chalmers Photos courtesy of Jason Wardrup | Photo illustration by Jeffrey C. Chase September 09, 2021
After multiple tours as an Army Ranger in Afghanistan and Iraq, Jason Wardrup helped other student-vets at UD
Editor's note: This year marks the 20th anniversary of the September 11 terrorist attacks, which deeply affected — and continue to affect — the students, alumni, faculty and staff of the University of Delaware. To commemorate this milestone, UDaily asked a few members of the UD community to recall the event and reflect on what it has meant in their lives. Their stories — along with information about campus events, displays and commemorations related to 9/11 — are available at udel.edu/remembering911.
Jason Wardrup earned a bachelor's degree in energy and environmental policy in 2017 and a master's degree in public administration in 2020. He is now a capital budget analyst for the State of Maryland.
Q: Where were you in September 2001?
Wardrup: I had graduated from Cape Henlopen High School in 1999 and joined the Army, becoming a Ranger assigned to the 3rd Ranger Battalion, 75th Regiment, based in Fort Benning, Georgia. I had recently graduated from Ranger School in June and become a gun team leader in Bravo Company, 2nd Platoon that summer. In September, our battalion happened to be the Ready Reaction Force at that time (it rotated among the three Ranger battalions), which meant we were required to be able to respond to any threat, anywhere in the world, within 18 hours of notification. So, we already had our bags packed. 
Q: What did you experience on Sept. 11, 2001?
Wardrup: After morning PT [physical training] and breakfast I made my way to the Company Headquarters building and some fellow Rangers were setting up a TV in the CQ [charge of quarters] area and were talking about the first plane striking the Towers. I was watching live TV as the second plane hit, and we knew we were being attacked by someone. I remember thinking this is it; this is what we've been training for. There was no doubt in my mind that we were going to war somewhere; I just had no idea where yet. I was also concerned about my family, and worried for the American people. I had a sense of helplessness because you couldn't do anything to stop what was occurring at that time. I tried to call my mom and my grandmother but had to leave a message that I didn't know when I'd be able to contact them. It was a few months later before I finally got to talk to them and let them know I was okay. The whole time, I didn't know what had happened to my uncle, who worked in the Pentagon. The plane hit near his office, but he was okay and helped with the evacuation that day. 9/11 was a cataclysmic event for the nation and certainly for me. It set off a chain of events with repercussions that still persist today and put me at the tip of the spear over the next several years to deliver a response to the terrorist attacks. 
Q: You were part of the invasion of Afghanistan. What was your experience there?
Wardrup: We immediately deployed and were staged on a small island off Oman, ready to enter Afghanistan. After a couple of weeks of bombing targets in Afghanistan, ground forces went in, including forces from our battalion to conduct an airfield seizure. The first two combat-related deaths of the war were fellow Rangers — Spc. Jonn Edmunds and Pfc. Kristofor Stonesifer — who died in a helicopter crash in Pakistan while setting up a resupply point. I knew them both; Jonn and I came up as team leaders in Bravo Company. It makes things real for you really quick when your friends start dying. I knew what I was doing could result in my death any day. I also felt the weight of the moment in history and what our mission was about. It gave me more resolve; I definitely wanted to strike back at the people who hurt us, and I didn't want to let my guys down. 
Q: How long were you in Afghanistan?
Wardrup: I was there for several months during the invasion and then did a second tour after a brief period back in the states. In November 2001, I participated in another nighttime airfield seizure operation, parachuting into Afghanistan and securing a desert airstrip that allowed C-17 cargo planes to land and offloaded attack helicopters that destroyed several terrorist camps. Then we loaded the helicopters back on the C-17s and all returned to base before the sun came up. My second tour I spent more time on patrols in the mountains near the Pakistani border and in Kabul and Kandahar. 
Q: You were also deployed to Iraq?
Wardrup: Right, twice for several more months with a break in the states in between tours. I was part of the invasion force that was responsible for the seizure of Haditha Dam, which was a high priority strategic asset. Our company was awarded the Valorous Unit Award for that mission. We were under artillery fire for several days, but we held the ground and were a critical part of establishing the northwest front during the war. The mission on the dam was later featured in History Channel's mini-series "Live to Tell."
Q: Why did you leave the military in 2003?
Wardrup: I'd thought about making the military my career, but the constant deployments were very stressful on my family. Also, I had some reservations about how the wars were being conducted. Once I felt like my heart wasn't 100 percent behind the mission, I knew it was time to say goodbye. But I loved the regiment and my fellow Rangers, and I don't regret serving at all. It was the best job I ever had. A very demanding job, and I have a lot of respect for the men and women who make a career out of it. 
Q: What did you do after leaving the military?
Wardrup: I had several odd jobs and took a couple of community college courses in Atlanta for about a year before I came back to Delaware. I worked on obtaining an associate degree at Del Tech and got a job as a field technician for a natural resource management company in Sussex County. Then I worked for another environmental company in Wilmington while finishing my associate degree in environmental technology in 2009. 
Q: What brought you to UD?
Wardrup: I'd done my research on the energy and environmental policy program at UD, and I liked the diversity the program offered, so I picked a concentration in energy, economics, and public policy. I took a few courses part-time at first, eventually becoming a full-time student and earning my bachelor's degree in 2017. I really immersed myself in the campus bureaucracy once I became a full-time student and worked with many great people at UD. I then went on to earn my master's degree in public administration in 2020. In the MPA program, I worked for the Institute of Public Administration helping to establish the Delaware Master Naturalist Program and was also a Legislative Fellow in the Delaware General Assembly, and a local government fellow for the City of Rehoboth Beach. Now I'm a capital budget analyst for the State of Maryland, helping to oversee capital budgets for environmental agencies in the state.
Q: How did you get involved with the student-veterans' groups at UD?
Wardrup: As an undergraduate, I met another vet at UD who needed help running the Student Veterans of America (SVA) chapter at UD. I eventually helped found the Blue Hen Veterans and Friends (BHVF) 501(c)(3), and I've been president of the BHVF board of directors since 2019. I really like working with vets. It brought back a lot of fond memories of my own service and not so fond memories of my transition [from the military to student life], and I thought, 'Hey, maybe I can make things a little better for the next veteran who comes to UD as a student.' Sometimes vets feel a lot of uncertainty about succeeding in the classroom and transferring their military skills to an academic setting and civilian career. But often veterans are extremely focused on their academic goals and do well at the University; it's their social network that is often lacking. So, one of the main purposes of BHVF is to help make connections between student veterans. As soon as they have that grassroots support network of friends, it opens up their college experience so much more. They're no longer just an individual on campus; they become part of the community. 
Q: How have you changed over the past 20 years?
Wardrup: I'm more appreciative of things now, more humble, and I'm a lot more comfortable being uncomfortable, if that makes sense. Whenever I have low times in my life, I remember my friends and fellow Rangers who died. There isn't a day that goes by that I don't think about them. No matter what kind of stress or depression I'm feeling, at least I'm here to have those feelings. I think about them on happy occasions, too. I'm just grateful for the experiences I've had in my life and that I made it to where I am today.  
Q: What lasting effects do you think 9/11 and its aftermath have had on the nation?
Wardrup: Everybody is talking about Afghanistan now, but no one was talking about it three months ago, and honestly, I doubt they'll be talking about Afghanistan a month from now. Our country got numbed to the point where we didn't care where we were conducting war around the globe, people just seemed to put it out of their minds. And that's really dangerous for us as a country to not care where we're applying military force around the world. I hope it's a lesson learned for us as a nation, but I'm leery to say we'll do better in the future. God, I hope we do.