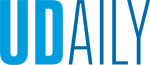 Early career grant
Article by Ann Manser Photos by Evan Krape September 09, 2021
NIH award for Molly Sutherland supports biologist's research on an essential cellular process
Although heme, the iron-containing protein that makes our blood red, may not have been in everyone's vocabulary, it gained popular notice a few years ago as the key ingredient that gave the vegetarian "Impossible Burger" the look and taste of meat.
But the importance of heme goes far beyond burgers. The molecule, found in almost all forms of life from the smallest bacteria to the largest plants and animals, is essential for chemical reactions in cells.
"Heme carries oxygen in your blood," said Molly Sutherland, assistant professor of biological sciences at the University of Delaware, who has been awarded a $2 million federal grant to support her research into cytochrome c biogenesis, a process that requires heme. "It's able to move electrons, so it really plays an essential and fundamental role in biology."
Sutherland studies the biogenesis of cytochromes c, a heme-containing protein found in cells. Cytochromes c are critical to such essential cellular processes as respiration, photosynthesis, detoxification and cell death, in which the body gets rid of damaged cells. While there are many cytochromes c, all are made by one of three pathways, two found in bacteria and one in mitochondria (the powerhouse of animal and human cells), and all require heme as a co-factor to function.
She focuses on the bacterial pathways, using E. coli to conduct biochemical and genetic research on these pathways.
"I'm trying to understand these bacterial pathways and also create model systems to study how heme is transported in cells," Sutherland said. "A lot of effort has been put into understanding the many different cytochromes c and their important roles. I want to take a step back and look at how cytochromes c are made."
Discoveries she made as a postdoctoral researcher at Washington University in St. Louis, before she joined UD, were detailed in a paper published in May in the journal eLife. The researchers found that humans and bacteria use different mechanisms to attach heme to cytochrome c. That difference could potentially lead scientists to find ways to deactivate the enzyme in bacteria while not affecting human patients with bacterial infections.
"We're trying to understand this fundamental process of how heme is transported and attached to cytochromes c; it's basic biological knowledge that's important to have," Sutherland said. "But there are also medical implications … [such as] a future target for developing novel antimicrobials."
She was awarded a $2 million, five-year research grant, beginning July 1, from the National Institutes of Health's National Institute of General Medical Services. The funding comes from the Maximizing Investigators' Research Award (MIRA) program, which specifically supports early-career research "among the nation's highly talented and promising investigators," MIRA said.
Sutherland, who joined the UD faculty in January 2020, earned her doctorate at Washington University in St. Louis, where she studied microbial pathogenesis and, she said, realized that she could do more of the research that interested her if she learned more biochemistry. With that in mind, she chose a lab for her postdoctoral work that focused on biochemical analysis of the proteins that make cytochromes.
At UD, she and her research team, which includes graduate and undergraduate students, used the time when access to the lab was limited due to the COVID-19 pandemic to prepare, she said. Students were able to do additional reading and to develop their computer skills, she said, important preparation for when they went into the lab itself, taking appropriate health and safety precautions, beginning last summer.