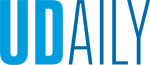 Donning a lab coat
Article by Adam Thomas Photos by Evan Krape September 23, 2021
TreVaughn Ellis was so excited to get into the lab this summer and conduct scientific research that when he was packing for his time at the University of Delaware, he forgot one key piece of attire that comes in handy when conducting field work in the marine science world: his swimsuit.
In fact, it wasn't until halfway through his Research Experiences for Undergraduates (REU) experience that his faculty adviser, Jennifer Biddle, took him to Walmart so that he could be better equipped for his time out in the field.
Swimsuit issues aside, Ellis said that this summer was an incredible experience. Especially since, like many students across the United States, Ellis hadn't been able to attend in-person classes his freshman year at American University due to COVID-19.
"A lot of us had our senior year of high school taken away—no prom, no senior trip, no anything—and then our first freshman year was just more Zoom classes," said Ellis. "So this has been one of the best experiences since the start of COVID. I love doing the science, but also, outside of that realm, being able to interact with other people and do things and experience a new place and actually learn actively has been so refreshing."
After having to hold the 2020 REU program virtually, UD welcomed 11 students back to the Hugh R. Sharp Campus and Franklin C. Daiber Residence Complex in Lewes for 10 weeks in order to participate in hands-on research internships guided by UD faculty in marine science. All of them, like Ellis, were excited to have the opportunity for an in-person program this summer.
Funded by the National Science Foundation, the goal of the REU program is to attract a diverse pool of talented students into careers in science and engineering and to expand student participation in research.
Joanna York, associate professor in the School of Marine Science and Policy and director of Delaware Sea Grant, coordinates the REU program and said that it was special to once again provide the participants with an opportunity for live, in-person learning.
"None of the REU interns had an in-person class during the last academic year and to be able to come here, to interact in person and to learn from all of the staff, students, post-docs and faculty members was a dramatic and delightful change for them," said York.
For Ellis, that meant getting to finally work in a lab at a university.
"I have always been a big science dork so actually being able to conduct research in a lab and wear a lab coat was super awesome for me," said Ellis.
With Biddle and Malique Bowen, a master's level student in Biddle's lab and a former REU participant, Ellis worked on Bowen's Delaware Sea Grant-funded thesis project, which is focused on trying to determine the health of local waterways.
"Malique was one of the people who when he was up here (for his REU), we enjoyed having him in the lab, and he got along so well with everyone," said Biddle, who was recently selected as a recipient of the American Geophysical Union's 2021 Joanna Simpson Medal. "He did such great work that I looked at him and said, 'You should come back' so we were able to get him back after he finished his senior year."
Having moved through the REU program during summer 2019 and now having spent a year as a graduate student with Biddle, Bowen was able to serve as a mentor for Ellis this summer, giving both of them valuable experiences and making their research more successful.
While Ellis is too young for graduate school, Biddle said that she would be more than happy to have him back down the line.
"He's been great. One of his recommendation letters said that he was a professor's dream of a student and I have to say, he's lived up to that letter. He's been a fantastic co-worker, a fantastic learner and just a great teammate in terms of supporting everyone," said Biddle.
In the research Ellis did with Biddle and Bowen this summer, he investigated harmful bacteria in local waterways and whether that bacteria is the result of human activity or animal waste.
"We wanted to catalogue the different microbes that are in the animals," said Biddle, professor in the School of Marine Science and Policy. "TreVaughn has helped in terms of trying to see if the animal microbes are actually distinguishable—can we tell the difference between, say, a rabbit and a goat?"
Ellis worked both in the lab studying bacteria and out in the field collecting water samples from local waterways. He said that while there have been some noticeable patterns that have popped up, with only 10 weeks to conduct the research, his REU work has raised more questions that need to be answered.
"Right now, there are definitely trends showing that diet is a big influencer and the digestive system has been showing similarities," said Ellis. The samples from carnivores, for instance, looked different than the samples from domesticated animals, which all looked similar. "There's a lot of future questions that can be asked and analyzed, and with my work here, I think I started that pathway to help Malique with his thesis because ultimately, this is all under his umbrella."
In addition to conducting research, Ellis said that the REU had been beneficial in a number of other ways.
The participants trawled for marine species using the R/V Joanne Daiber and participated in a marsh walk. They also got to hear from UD faculty and Delaware Sea Grant professionals, as well as doctoral and postdoctoral students in seminars about their line of work and their research.
For Ellis, perhaps the most beneficial aspect outside of the lab work was getting to interact with his fellow REU students—all of whom were conducting research much different than his own—as well as current UD graduate students.
"A big part of the experience was the graduate students because they added a human element to the science experience," said Ellis. "From the activities that they would hold and some of the down-to-earth, real-life, unfiltered advice about graduate school and science. There is an image of what science and scientists look like, sometimes portrayed in media or even some realms of academia, and I feel like coming here, all of those borders were broken with all the different presenters and the ways I've interacted with the graduate students."