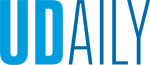 Desegregation in Delaware
Article by Ann Manser Photo by Kathy F. Atkinson September 21, 2021
Chief justice describes landmark rulings reflecting 'moral courage'
Every year, the University of Delaware's James R. Soles Lecture on the Constitution and Citizenship celebrates both the U.S. Constitution and the legacy of the late professor of political science who taught and inspired so many young people to dedicate their lives to public service.
This year, the speaker—who was, like many in the in-person and online audiences at UD, a former student of Prof. Soles—also used the occasion to recognize his own father's legacy in bringing about the desegregation of Delaware's schools.
Collins J. Seitz Jr., chief justice of the state Supreme Court, delivered a lecture titled "Black, White and Brown: The desegregation decisions of the 1950s in Delaware," which summarized the landmark rulings in three court cases issued by Collins J. Seitz, who was then a judge in the Delaware Court of Chancery.
Judge Seitz's first groundbreaking ruling came in 1950, when he ordered the University of Delaware to admit African American students for the first time. Although segregated schools were mandated by the state constitution, and an earlier U.S. Supreme Court ruling had allowed "separate but equal" segregated schools, Judge Seitz determined that the separate institutions of higher education in Delaware were far from equal. He compared UD to what was then Delaware State College, the institution open to Black students, and found that UD offered more faculty members, more courses of study, more scholarships, accreditation and other opportunities.
In similar cases elsewhere, many judges had merely ordered the improvement of schools open to Black students, a process that might take decades if it happened at all, in order to satisfy the "equal" requirement and maintain segregation.
"But instead of taking the easy path of delay and continued prejudice," Judge Seitz instead issued an injunction requiring UD to accept applications from Black students, the chief justice said in his lecture. In fact, he said, his father handed his ruling to the Chancery Court chancellor, who was also a member of UD's Board of Trustees, and said, "Here, I enjoin you."
(To learn more about this case, Parker v. the University of Delaware, see UD's online exhibition.)
Two years later, Judge Seitz heard similar arguments filed by the same pioneering Delaware attorney, Louis L. Redding, on behalf of an elementary school student and a high school student, both African American, seeking admission to what were then all-white public schools in Hockessin and Claymont. He again ruled that the segregated schools were unequal and ordered them to desegregate. In 1954, the cases became part of the Brown v. Board of Education that went to the U.S. Supreme Court; they were the only rulings in the bundle of cases in which a lower-court judge had found in favor of desegregation.
"The cold hard fact is that the state in this situation discriminates against Negro children," Judge Seitz wrote in his historic 1952 decision. His work was quoted repeatedly by the U.S. Supreme Court when it ruled unanimously in Brown that separate schools are not equal.
(To read more about the Brown decision, and the local cases that comprised it, see this Smithsonian website.)
Chief Justice Seitz told the Soles Lecture audience that his father had grown up in segregated Delaware, in a family struggling during the Depression, and had little interaction with African Americans in his early years. He said his father described himself as a child of the Depression and the youngest of five, both situations that made him empathize with the underdog.
He also cited two incidents his father witnessed that further led him to becoming a champion of civil rights: Mistreatment of a Black passenger by the driver when she failed to move quickly to the back of a bus; and a car crash in which the white driver was at fault but the Black driver was arrested. His father, the chief justice said, often spoke about the need for everyone to have the moral courage to stand up for the ideals of America.
In his Constitution Day talk, Seitz also mentioned two current efforts to improve diversity and inclusion in Delaware. The former Hockessin Colored School No. 107, central to the 1952 Delaware desegregation case, is being transformed into a center for diversity, inclusion and social equity, where it will serve as a historical site and a meeting place for diversity training and community discussions.
Another ongoing initiative Seitz described is a project to diversify Delaware's legal community, through a variety of efforts, including pipeline programs designed to support and welcome underrepresented students and encourage them to consider careers in the law.
About Prof. Soles and the annual lecture
The Soles Lecture honors the late James R. Soles, who was a faculty member in the Department of Political Science and International Relations for more than 34 years, in addition to marking Constitution Day, which commemorates the signing of the U.S. Constitution in Philadelphia on Sept. 17, 1787. 
Prof. Soles, who died in 2010, received the University's Excellence in Teaching Award twice and its Excellence in Advising Award, as well as the University's Medal of Distinction. He received many honors and recognitions in his distinguished career, but he is still best remembered for his personal dedication to teaching and to his students. 
"His influence continues today," David Redlawsk, the James R. Soles Professor of Political Science and chair of the department, said in welcoming the audience to the lecture. "He holds a special place in our department and in the state."
The James R. Soles Citizenship Endowment, established by alumni and friends, supports a named professorship, undergraduate citizenship stipends and graduate fellowships.