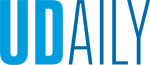 Full-time NFL athletic trainer
Article by Colin Heffinger Photos courtesy of the Houston Texans and Jay Hinds October 26, 2021
Megan O'Hanlon uses UD athletic training undergraduate program to land job with the Houston Texans
Megan O'Hanlon, a 2018 alumna of the University of Delaware and a seasonal intern athletic trainer with the Houston Texans, has been promoted to assistant athletic trainer where she joins 2011 alumni Uriah Myrie on staff. O'Hanlon becomes the first woman from UD's athletic training undergraduate program to reach this position for the NFL.
"The process of moving from intern to staff was unique because of the point in the season," O'Hanlon said. "I'm building from many of the same duties in my role. It's more of a gradual transition to full time staff. The biggest changes are my involvement with players, the treatment utilized, and especially the rehabilitation. I am supporting the organization in every way I can throughout the transition.
"I was the first woman here when I started as an intern. I love working in a traditionally male-dominated field. It's different from what might be expected. It's nice to have a team of individuals from different backgrounds to bounce ideas off. It makes our team well-rounded to best serve the needs of our players. I haven't felt like I was the only woman here because the team actively appreciates having a different perspective."
This year is O'Hanlon's second full season with the Houston Texans staff. Her first season brought unique challenges due to the height of the COVID-19 pandemic, pushing O'Hanlon and the medical team to swiftly adapt in protecting players and staff. Since the pandemic has started to slow, fans have begun to reacclimate to attending games and showing their support in-person.
"Seeing our fans back in the stadium is a tremendous difference for our players and staff," O'Hanlon said. "Watching this process of transitioning back to in-person in the stands is one of the most impactful changes we've seen."
O'Hanlon graduated in 2018 from the athletic training undergraduate program in UD's Department of Kinesiology and Applied Physiology. The program is the only one accredited in the state of Delaware by the Commission on Accreditation of Athletic Training Education, and consists of a rigorous two-year curriculum to prepare students to be skillful and compassionate during their careers in athletic training.
"I started getting exposure to an NFL-level of athletic training at UD," O'Hanlon said. "Learning the instructions and processes this way made a difference in preparing me for a career with the NFL. This motivated me into exploring and pursuing this opportunity. I interned while I was at UD and had an amazing experience. The staff was energetic and always working towards being more efficient and productive to provide us with an excellent learning experience.
"The connections I made through UD helped me get to this opportunity. Working with another Blue Hen is exciting, and we share the same connections, background, and experiences to build from. UD had such an integral part in building the foundation for what I use every day. The way our professors taught us was critical — there was an emphasis on teaching us to stay calm in complex situations and the process of being timely. What we learned from real athletic trainers went straight to our clinical training. The professionalism of handling athletic training from a holistic approach is what makes it truly stand out at UD. I saw a Facebook memory two days ago from my first football game with UD. Thinking back to the person I was back then, all I wanted to do was work here with the NFL. Now five years later, I have my dream job and I have so much to look back on and to continue growing for the next five years moving forward."
Prof. Thomas Kaminski, director of the athletic training program at UD, said he thought O'Hanlon was "something special," from their first meeting.
"She was an ideal student, clinician, and leader," Kaminski said. "She dreamed big and I am tremendously proud of her accomplishments."