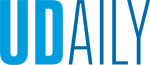 Newark Police investigate robbery on Benny Street
Article by UDaily staff October 14, 2021
Police also announce arrest in Oct. 13 burglary
Newark Police have reported than an investigation is underway in a robbery that occurred shortly after midnight on Thursday, Oct. 14, in the unit block of Benny Street in Newark. The University issued a UD Alert about this incident early Thursday morning.
A male victim reported that he was walking southbound on Benny Street when three men approached him. One of the men held the victim by the arm and removed his cell phone. The suspects fled southbound on Benny Street.
According to the police, the suspects were described as white males between the ages of 18 and 22. One was about 5 feet 11 inches tall and wearing all black clothing with a hood over his head and a neck gaiter over his face. The other two suspects also were wearing all black clothing and face masks.
Anyone with information about this incident is asked to contact Detective W. Anderson at 302-366-7100, ext. 3469 or wanderson@newark.de.us. Additional methods for providing information to Newark Police can be found on the department's tips page, where reward information may also be available.
Arrest in Oct. 13 robbery
Newark Police also announced the arrest of Rhiannon Trent, 37, of Newark, in connection with the Oct. 13 burglary of a residence in the unit block of North Chapel Street.
At 11:52 p.m., Oct. 13, Newark Police responded to a report of burglary and found that the residents of the house were following the suspect, who was located behind a residence on the block. After a short chase, officers stopped her and took her into custody following a brief struggle.
The investigation determined that Trent entered the residence through an unsecured entrance and removed property belonging to the residents. When one of the residents confronted her, she fled, followed by the resident.
Trent was charged with first degree burglary, resisting arrest with force, and theft under $1,500. She appeared before Justice of the Peace Court #2 by video and was held in default of $6,500 secured bail. She was turned over to the custody of the Delores J. Baylor Women's Correctional Institution in New Castle.
Resources
UD Police remind the campus community to be vigilant. If you see something, say something. Call 911 to report suspicious activity. Go to the UD Police website for more safety tips.
Members of the UD community may download a free smartphone app, LiveSafe, that lets users submit tips to police, receive important broadcast notifications and contact the University of Delaware Police Department directly. To learn more, visit this UD Police website.
Visit this webpage to subscribe for a UD Crime Alert email whenever an article about a police investigation is posted on UDaily.