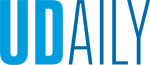 EU ambassadors to visit
Article by Mike Chalmers October 14, 2021
Events planned at UD and statewide
More than two dozen ambassadors from European Union member nations will visit the University of Delaware and other sites in the state on Monday, Oct. 18, for a series of events focusing on higher education, democracy, the COVID-19 pandemic, climate change, international trade and other topics.
This is the first joint visit to Delaware for the ambassadors, led by EU Ambassador Stavros Lambrinidis of Greece. Several of the events are open to the public and will be livestreamed.
"We are excited and honored to welcome Ambassador Lambrinidis and the rest of the EU ambassadors to UD for what promises to be a broad, engaging and informative conversation about the future of our world," said UD President Dennis Assanis.
All 27 EU-member nations will be represented in the delegation's visit to Delaware.
"Because of its people, its thriving business community and its emphasis on innovation, Delaware is one of the EU's closest U.S. partners," said EU Ambassador Lambrinidis, who has served in this role since 2019. "That is why the 27 ambassadors and I are making this first joint visit to the state. This is a relationship for the future."
The entire delegation of ambassadors will begin the day by meeting with Delaware Gov. John Carney in Dover to discuss COVID-19 recovery, trade and investment trends between Delaware and the EU, climate-change mitigation and the transition to a greener economy. During the day, ambassadors will visit Delaware State University, the Port of Wilmington, Dover Air Force Base, Brandywine High School and Bethel AME Church in Wilmington.
Three events are planned for UD, and those interested in attending either virtually or in person may register at https://ud.alumniq.com/go/euambassadors. In-person space is limited. Below is the current schedule, which may be subject to change:
Climate Action & Resilience: The Case for Transatlantic Collaboration
Noon to 1:30 p.m. at Virden Retreat Center, 1155 College Drive, Lewes
A tour of UD facilities, followed by a panel discussion with U.S. Sen. Tom Carper, Delaware Department of Natural Resources and Environmental Conservation Secretary Shawn Garvin, Lewes Mayor Ted Becker, UD Provost Robin Morgan, faculty experts and several EU ambassadors.
Transatlantic Relations & the Role of Higher Education
Noon to 1:30 p.m. in the Audion, Tower at STAR, 100 Discovery Blvd., Newark
Keynote remarks and panel discussion with President Assanis, Ambassador Lambrinidis, U.S. Sen. Chris Coons, Lt. Gov. Bethany Hall-Long, Dean Maria Aristigueta of UD's Biden School of Public Policy and Administration, and several EU ambassadors.
Sustainability, Supply Chains & Manufacturing: The Importance of International Partnerships
2-3 p.m. at the Ammon Pinizzotto Biopharmaceutical Innovation Center on UD's STAR Campus, Newark
Tour of the center, followed by keynote remarks and panel discussion with Kelvin Lee, director of the National Institute for Innovation in Manufacturing Biopharmaceuticals; Claire DeMatteis, special assistant to the governor; Michael Fleming, president of the Delaware Biosciences Association; NIIMBL members and several EU ambassadors.