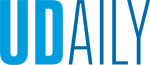 Feeding The Soul
Article by Peter Bothum Photos by Evan Krape November 17, 2021
Actress, foodie and TikTok superstar Tabitha Brown lifts an audience at UD's Mitchell Hall
With the way she took Mitchell Hall by storm and moved a University of Delaware audience to laugh and cry at will, it's hard to believe that Tabitha Brown ever experienced pain or weakness.
But for almost two years starting in 2016, the author, actress, foodie and TikTok influencer was plagued with debilitating headaches, anxiety and fatigue that stopped her life and career as an actress in its tracks. Fumbling for an answer, she decided to take a 30-day vegan challenge out of desperation and convinced her family to go along with her.
"The headache I had for a year and seven months was gone in 10 days. I was like, uh oh, I'm onto something," Brown told the audience at her lecture, entitled, "Feeding The Soul," named after her best-selling book and presented by UD's Cultural Programming Advisory Board. "I started getting energy again, the pain was leaving my body. I was just starting to feel normal again. I told my husband, 'You know, this is supposed to be a 30-day vegan challenge, but I think this is gonna be my life. I'm gonna go vegan.' And he was like, 'that is so good for you. Tomorrow, I'm gonna need a piece of chicken.' "
Her decision not only vastly improved her health, it also would eventually alter the trajectory of her career. Struggling with medical finances and working as an Uber driver to make ends meet in late 2017, she posted a sandwich review that went viral and landed a job as a brand ambassador for Whole Foods.
She then took things to the next level, launching a TikTok account that racked up views and followers thanks to her blend of vegan recipes (carrot bacon, anyone?), humor and motivational messages. That success led to an account with 4 million followers, a New York Times best-selling book, Feeding The Soul, and a Caribbean-style spice made by McCormick, Sunshine All Purpose Seasoning, that was inspired by Brown's "joyful personality and recipes" and is almost always sold out due to its popularity.
Do not be mistaken: Brown's Nov. 11 talk with moderator Janine de Novais, an assistant professor of education, was in no way an advertisement for veganism. At least not overtly: Still riding the crest of a tidal wave of energy launched by her new diet (for proof, check out her Instagram reel from the post-event book signing here) she fearlessly delved into difficult issues, both personal and political.
She weaved the two together by telling the story of her journey. Brown said she believes that the headache and her health problems were caused in large part by the energy she spent trying to fit into corporate culture at jobs she held before her launch to fame and success, which also includes an NAACP Image Award that she won earlier this year. Before her health took a major turn for the worse, Brown would "code switch" at work, talking one way to her family and friends and another to her co-workers when she was the only Black person in the room, she said.
"It is uncomfortable sometimes to be the only one in the room. But what I learned is that being free is a whole other energy," Brown said. "No matter whether it's people who are white or Asian or Hispanic or whatever the demographic may be, you show up as you and people respect that. When you go into an interview, and you show up as you, and you go to start the job, you ain't got to worry about that. They already know who they're hiring."
When she started doing videos, she stopped changing the way she talked and stayed with the southern accent and dialect that she grew up with.
"I received so many negative comments about the way I speak. It was mind-blowing the amount of time these people spent inboxing such evil and hurtful things," Brown said. "They called me a slave and said I talked like a country bumpkin. And there was a time I might have hid my accent because of those words. I'm from Eden, North Carolina. I am a country girl. I am a southern woman. And I realized all the years that I spent covering who I truly was, my accent, I was also covering who my mom and dad was, my sister, my aunties, my uncles, my cousins … And that's not fair to them. I show up for my family. And I show up for anybody else who's from the country."
She still acts, landing several guest and recurring roles in TV series, including Will and Grace, The Connors and a lengthy stint as Octavia Matthews on The Chi.
But it's her real-life role as "America's Mom," which has been cemented by her TikTok celebrity, that resonates with fans.
Most of the audience at the event were students, but even though Brown is old enough to be their mother, she isn't someone that they watch or talk about with their parents, sophomores Abigail Rizol and Erlande Amisial said.
"She creates a really warm environment," Rizol said. "That's how I felt when I was in [the event]. Real unity."
Added Amisial, "She said a lot of inspiring things."
Ke'Nia Young was actually with her mother, Nadira, who follows Brown because she's transitioning to veganism. For Young, a first-year student, Brown's words about being yourself and fitting in spoke to her.
"I liked a lot of what she said today," Young said. "With me being a Black woman on campus, at a PWI (predominately white institution), it opened my eyes. I don't have to act a different way around other people, I can be myself."
Brown has that way about her; she went so far as to call it a "superpower." It showed in the way that even the moderator, de Novais — an accomplished researcher who regularly teaches rooms full of students — was happy to be just another fangirl enjoying Brown's reading of a passage from Feeding The Soul.
And it showed in the way her words seemed to soothe and inspire the audience. She told them to simply tell the truth in everything they did, to follow their passions and to not stop dreaming.
"Some can make people laugh. Some can make them cry. I love to make people feel, and that's my superpower," Brown said. "I believe in people. I see the good in everybody, and I believe that we're here to do something. I believe in our own superpower. So you feel like you want to do something, well honey, yes you can. But if you think you can't, either way you're right. If you say you can, or you say I can't, either way you're right. I choose to say I can."