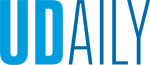 Achilles tendon rupture research
Article by Colin Heffinger Photo by Ashley Barnas November 12, 2021
Physical therapy Prof. Karin Silbernagel receives NIH grant
Karin Silbernagel, associate professor in the University of Delaware's Department of Physical Therapy, has received an R21 grant of $174,502 from the National Institutes of Health for the next three years.
The focus of her research is to evaluate a new rehabilitation protocol utilizing Neuromuscular Electrical Stimulation (NMES) for reducing muscle atrophy and improving tendon properties in patients recovering from an Achilles tendon rupture. Through an ongoing collaboration with Daniel Cortes, assistant professor of mechanical engineering at Penn State University and co-principal investigator for the research, their priority is to determine the effectiveness of this rehabilitation method across different types of patient recovery measures.
"It is difficult to restore complete ankle functionality after an Achilles tendon rupture," Silbernagel said. "This is due to the tendon elongating and the muscle atrophying during the first 8-10 weeks after injury.
"If you can limit the degree of tendon elongation and muscle atrophy, then full recovery after injury is possible. In our studies we have seen that if your tendon elongation isn't beyond three centimeters, you will have decent function of the foot and ankle with activities of daily living but still might have some deficits in activities requiring running and jumping."
Silbernagel said that limited physical activity soon after an injury impacts the extent of full recovery.
"It's important for patients to activate the calf muscles to minimize disuse atrophy," Silbernagel said. "Actively loading the tendon is also critical to proper healing."
Cortes said patients often cannot effectively move their foot after suffering a ruptured Achilles tendon.
"In order to treat this, patients can either choose to recover by surgically repairing the tendon with stitches or by utilizing a cast or boot to immobilize the injured foot in a position so that the tendon ends are close together and can heal without surgery," Cortes said. "One of the biggest problems with recovering from an Achilles tendon rupture is that patients may acquire muscle atrophy from a lack of loading and walking on the injured leg. Ultimately, our goal is to provide electrical stimulation to aid in the contraction for two of the muscles involved — creating loading of the tendon during the early recovery from the injury. This will aid in the rehabilitation process and help provide better function in the lower leg in the long-term."
Due to the nature of rehabilitation for an Achilles tendon rupture, it is important to factor in the risk of a re-rupture. By bringing together clinical experience and mechanical analyses of the involved tendon and muscles, Silbernagel and Cortes can determine the right amount of electrical stimulation to safely apply to the tendon. Patients that are undergoing the surgical treatment provide an exceptional opportunity to evaluate electrical stimulation with minimal risks.
"We are aiming to start our trials by applying electrical stimulation after patients undergo surgery," Silbernagel said. "Depending on how these trials perform, we will discover its effectiveness in improving overall recovery and can proceed further into understanding how NMES can be beneficial for both patients treated surgically or non-surgically. Just because a recovering patient is weight-bearing on their foot, it does not necessarily mean the appropriate muscles are being activated. By using NMES we will be able to specifically activate the muscles attached to the Achilles tendon. If this works, it will be a procedure that can be easily integrated by all physical therapists."
Cortes said the researchers intend to collect the preliminary data to analyze the effects of electrical stimulation on Achilles tendon ruptures.
"We plan to grow clinical trials to recruit more patients if the results are positive," Cortes said. "Ideally, we expect to see that applying this method to reduce muscle atrophy in the calf muscles will minimize tendon elongation and improve recovery."
Silbernagel said UD has a long-standing history of neuromuscular electrical stimulation research.
"I am excited to proceed with this research because I know it is going to have a large clinical impact if successful," Silbernagel said. "Ultimately, we're getting resources to address issues that are meaningful for patients' recovery. If the results are positive, it will also be an easy translation to clinical practice."