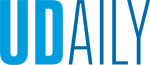 UD celebrates International Women's Day: youtube.com/watch?v=2dD0vUXkH58
International Women's Day
Article by Lynn Evans Illustration by Christian Derr | Video by Ally Quinn March 08, 2021
UD Women's Leadership Initiative issues call to action for gender equity
Editor's note: Lynn Evans, director of the Women's Leadership Initiative at the University of Delaware, offers a call to action for equity in the workplace in this essay on International Women's Day, Monday, March 8. WLI will share additional videos from the UD Community on Instagram, Twitter and LinkedIn this week on what gender equity will look like in a post COVID-19 world.
For a very brief period in early 2020, women slightly outnumbered men in total employment according to the U.S. Labor Department. By this measure, it appeared as if women were finally making economic progress. Although the figure did not take into account earnings disparities or other inequities borne out through a deeper dive into the data, it was nonetheless a milestone in the fight for gender equity in the workplace. Then the coronavirus (COVID-19) hit and the status of women globally changed dramatically.
The impact of the novel coronavirus has been swift, decisive and ravaging, but perhaps no more so for any group than women and particularly women of color. Consider that in December 2020, the Bureau of Labor Statistics reported that of the 227,000 jobs lost that month, 87% were held by women. This year, celebrating the accomplishments and contributions of women during Women's History Month and on International Women's Day means grappling with the decimation of years of progress toward gender parity and trying to determine what comes next.
Assessing the Impact
The impact of the COVID-19 pandemic on women with children at home has been particularly devastating. According to the U.S. Census Bureau, approximately 93% of families in the U.S. with children in K-12 were distance learning by mid-2020. Day care centers closed and families suddenly had no way to cope with the demands of jobs and the needs of families. Prior to the pandemic, women in the U.S. (compared to men) managed three times the work necessary to support a family, including housework, childcare and elder care. Noted scholar and activist Silvia Federici refers to this as "reproductive labor" and it encompasses all essential work that sustains us, and that economies "tend not to recognize or compensate."
Because of the pandemic, these responsibilities could not be outsourced, leaving women to shoulder the burden and suffer the consequences, including physical and mental health issues — and the inability to continue working. A CBS report estimates that as many as 3 million women in the U.S. have dropped out of the workforce in the past year. When, if ever, will these women re-enter the workforce and, if they do, what are the long-term impacts to their careers and earning potential?
The COVID-19 pandemic hasn't created wage disparities but has highlighted what decades old research supports; in short, unpaid "reproductive" labor has always been a contributor to overall lower incomes for women. And the impact of the pandemic is not equally distributed. The New York Times has noted, "this crisis has a predominantly non-white, female face." Consider that women of color are more likely to be employed in industries subject to COVID-19 related layoffs or are engaged in essential industries that do not provide work from home options — and subjects these workers to increased exposure to COVID-19. Those least able to withstand the economic and health impacts of COVID-19 are bearing the brunt of the crisis.
Where do we go from here?
It can be incredibly difficult to have perspective when struggling with day-to-day demands and amidst great uncertainty. But, for many women, this quote from Madeleine Albright about what she learned from her parents during the holocaust rings true. Albright said, "Namely, my parents had no control over the bombs that were falling; the only thing they had control over was their behavior. And I think that's very important now because we don't have any control over how the virus started, but we do have control over our behavior."
In these situations, Wendy Smith, professor of management at the University of Delaware's Alfred Lerner College of Business and Economics and co-founder of the Women's Leadership Initiative (WLI), focuses attention on our individual behaviors to manage crises. Smith, who also serves as faculty director of WLI's Women's Leadership Programs references the leadership research of American scholar Warren Bennis, who set out three requirements to successfully lead self and others: Know Yourself, Know the Context and Be Adaptive.
"The first two features may seem more static," explained Smith. "However, the third element requires that we are dynamic. This feature of great leadership reminds us that we cannot take the knowledge about ourselves or our context for granted. There has never been a more important time to be growing and changing as we confront and try to navigate in a global pandemic, a massive external disruption to all of our lives and organizations."
For professional women, this is the time to be introspective and consider other possibilities. If your passions lie elsewhere, or your employer is not in a place to support women in a real way, this is the time to plan your next steps. Be clear about your priorities, whether they be flex time, ability to take sabbaticals, family leave, paid childcare, diversity policies, etc. Geographical limitations may be a thing of the past and the best companies will be recruiting without location considerations.
That said, we also know that many women in the U.S. are not in positions that allow them the luxury of choice. Many of our country's frontline workers in industries such as accommodation, food service, retail and transportation have been disproportionately impacted by the pandemic and may not have the resources or support to find a new job that provides better opportunities for women to advance. Based on the recent landmark McKinsey study on Black workers in the U.S. Private Sector, we know that these frontline workers are disproportionately Black and Hispanic. Part of addressing bringing women back into the workforce post-pandemic must also include meeting the needs of these women, who have historically been marginalized in many conversations about gender equity in the workplace.
Therefore, the larger issue for society is how to put structural changes in place to protect from the inevitable disruptions of crises like COVID-19. The impact to our society of not addressing gender inequities is real, and solving these issues is not only a moral imperative but necessary for long-term economic sustainability.
Just as companies with diverse leadership teams are more profitable than their competitors, the same applies to countries. According to McKinsey research, "the economic benefits of narrowing gender gaps are six to eight times higher than the social spending required." Going forward, what will our priorities be in terms of public policy and will we have the resolve to plan long-term and allocate resources that support essential workers, schools and childcare? As former Prime Minister of Australia Julia Gillard notes, "when times are tough, as they are now, the future of society rests on the shoulders of those who are prepared to go to work and care for others. Broadly and disproportionately, those workers are women."
What is our call to action?
For some, it will be managing our own futures for an outcome that benefits ourselves and our families. Others will advocate for changes in industries or within their own companies. Still others may become involved in the political process to have a voice in the allocation of scarce resources or support female candidates for public office. It should not be overlooked that the theme of Women's History Month in 2020, and again this year, is "Valiant Women of the Vote: Refusing to be Silenced." The benefit of diversity in representation is clear but Elizabeth Lesser, author of Cassandra Speaks, also argues that "the point isn't only about women getting power, but it's also about doing power differently" – just one of the topics Elizabeth will address when she joins the WLI webinar series, Trailblazers and Changemakers, on March 19.
Organizations are also engaged in determining their response to the growing gender gap and their call to action. For example, the pandemic has changed the way in which the WLI interacts with our stakeholders. While virtual formats have extended our impact to a global audience, we realize that we have more work to do to create programming that incorporates the intersectionality of variables such as race, economic status and sexual identity. Leadership training is not one size fits all and success in attaining gender equity exists only within a framework of diversity. We are therefore committed to serving all women.
Although COVID-19 has wreaked havoc on global societies, the good news is, incentives for real change exist. It is up to all of us to take advantage of this dark time in history to advocate for transformative change, and not just a return to the status quo of January 2020. On the next International Women's Day in 2022, we look forward to highlighting the progress that will have been made in creating the conditions that compensate all women fairly for their work, regardless of their roles.
For more information on the Women's Leadership Initiative Webinar Series, including how to join future events and watch videos of prior events, please visit the website.