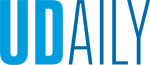 UD Graduate College releases Impact Report
Article by Adam S. Kamras Photo by Illustration by Cindy Dolan June 07, 2021
Enrollment of more than 5,000 grad students in 2020-21
Dedicated to achieving excellence in graduate education, research, scholarship and creative expression, and committed to elevating the stature of its graduate programs nationally and internationally, the University of Delaware's Graduate College had an enrollment of 5,002 graduate students from summer 2020 through spring 2021, which equates to an 18.4% increase over the past five years.
A breakdown of the overall enrollment numbers and a discussion of how the Graduate College addresses the needs and aspirations of its graduate students and postdoctoral researchers and advocates for their success and well-being is presented in the University of Delaware Graduate College Impact Report 2020-21.
For many students, the ability to succeed is greatly enhanced by financial support. From summer 2020 through spring 2021, 2,121 graduate students received more than $3 million of stipend funding to serve as research assistants, teaching assistants, graduate assistants and graduate fellows. Utilizing their UD training, 93% of master's degree graduates and 98% of doctoral graduates from 2019 are employed or pursuing further education.
"As a leading research institution that's home to 21 national top 100 graduate programs, the University of Delaware is committed to graduate education and to supporting the unique needs of grad students and postdocs," said Louis F. Rossi, dean of the Graduate College. "Despite the global pandemic that affected all of us over the past year, the Graduate College team — along with faculty and staff throughout the University — persevered in our mission."

For further information, please visit: https://www.udel.edu/academics/colleges/grad/about-us/our-impact/