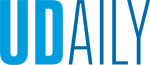 Athletic analytics
Article by Dante LaPenta Photos by UD Athletics June 10, 2021
Statistics senior Brandon Wu dives into sports data with UD Athletics
In the early 2000s, the sport of baseball slowly began to embrace sabermetrics, which uses statistical evidence to gain a competitive advantage. What started with a few teams' front offices would become widely used across the game. Within two decades, this thirst for statistics bled into hordes of other front offices in sports like basketball, football and soccer.
University of Delaware senior Brandon Wu was a child of this "Moneyball" era. A fascination with data drove him to the University of Delaware to major in statistics, where he thrived in coursework in mathematics, computer science, regression and database management.
At a fall semester adviser meeting, Professor Tom Ilvento gauged Wu's interest in a pilot internship program with UD Athletics led by Christina Rasnake, whose focus includes strength and conditioning coaching and sports analytics. Brandon was intrigued and, in January, Athletics hired Wu and Rasnake began supplying him with data.
When the spring semester started and student-athletes geared up for the season, Wu began collecting live data. Every morning, team members filled out a survey on stress level, performance nutrition, hydration levels, muscle soreness and sleep quality; the student-athletes indicated what they did the previous day, including work in the weight room, practice and injury rehabilitation. Wu analyzed the data to identify trends within each team.
"We wanted to pinpoint when teams were most stressed, sore or not sleeping well," Wu said. "We found that, for the most part, those trouble spots occurred in pre-season."
Wu compiled his findings into weekly reports on each team, which Rasnake shared with the UD Athletics staff. Though Wu graduated in late May, he was working on a long-term, more in-depth report that the staff can use in future seasons.
Wu impressed Rasnake with his reporting and time management skills.
"This partnership between UD Athletics and the Department of Applied Economics and Statistics has been well received and much needed," said Rasnake. "While the majority of his work has been behind the scenes and remote, Brandon's presence in assisting with our 21 varsity athletic teams has made a solid impact in helping our student-athletes become the best holistic version of themselves."
Wu created an actionable dashboard to analyze student-athlete data, which allows the UD Athletics staff to see trends based on day of the week, activity involvement such as the difference between a game and a practice, and how our student-athletes respond to their NCAA required off-day.
Each sport's specific athletic trainer, strength and conditioning coach, performance nutrition team and the sport psychology staff received these statistical reports, which illuminate how each team was progressing and where they could direct more resources.
"The reason this inaugural internship was a large success is Brandon's passion for sports and data analysis," said Rasnake. "His ability to provide high-quality analysis impacted our department; his work ethic will pave the way for future interns to learn and develop."
In the classroom, Brandon greatly enjoyed the database management coursework, which he credits in helping him understand how to deal with large amounts of data. Many statistics majors like Wu also add a computer science minor to their resume.
"In our field, you deal with a lot of computer languages like R, SAS and SQL," Wu said. "Understanding how to think like and operate a computer is massively important as a statistician."
Statistics requires excellent math skills, a sense of data structure and strong problem-solving abilities. The combination of these areas enables statisticians to assist in research and discovery in almost every discipline. Ilvento likes to say that the best part about being a statistician is that you get to play in every industry's sandbox."
"Our students build a 'statistical imagination' to address a range of problems in a diverse set of fields," Ilvento said. "At UD, we want our students to build a firm foundation in statistical theory along with courses in applied statistics and data management using SAS, R and JMP.
Like Mike Trout at the plate, the statistics field is on a hot streak. With loads of career opportunities across industry after industry, statistician has risen to U.S. News & World Report's No. 2 Best Business Job and No. 5 Best STEM Job.
"Statistics is such a growing field," said Wu, who graduated with minors in mathematics, computer science and sports management. "If you're not using data in today's age, then your business is behind by 20 years."
Wu isn't sure in what industry he'll apply his craft after graduation. In addition to sports, he's considering the video game industry and online sports gambling.
"After seeing that data is everywhere, I can see myself working on so many other things," said Wu. "I really enjoy looking at numbers and using them to try to figure out how the world works."