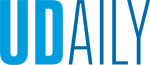 Navigating Food Allergies, Dietary Restrictions on campus
Article by Dining Services July 26, 2021
Zoom sessions set July 27, Aug. 11
University of Delaware Dining Services will host two live Zoom sessions focused on navigating dietary restrictions from 4-5 p.m., Tuesday, July 27, and from 5-6 p.m., Wednesday, Aug. 11. Come hear from Dining Services' registered dietitian and stay for the live Q&A session. Students can find the Zoom link and password in their Canvas calendar of events, in the Blue Hen Family Hub or by emailing diningservices@udel.edu.
Dining Services believes that good nutrition is essential to good health and is committed to nourishing each and every student by providing healthy, nutritious foods every day. Dining Services supports students who have dietary restrictions by providing information that allows students to make informed choices in UD dining locations. The goal is to provide students with the tools they need to be active in the management of their dietary restrictions to ensure a safe and supportive transition into college life.
Ask A Dietitian
Debbi Miller, R.D., L.D.N., specializes in making on-campus dining options work by helping students locate food they can eat, developing individualized menus and providing specially-prepared foods when the daily offerings do not meet students' dietary needs. She takes into account each individual student's personal dietary needs and works with them to provide reasonable arrangements so that all students may participate in the college dining experience. Set up a consultation today by phone at 302-831-1008 or by email at dml@udel.edu.
Allergen Solutions Station
The allergen solutions station, True Balance, at Caesar Rodney Fresh Food Company and Pencader Dining features specialized options from ingredients without the eight most common food allergens: milk, eggs, wheat or gluten, peanuts, tree nuts, fish, shellfish or soybean. UD's True Balance station allows students with any of these food allergies to dine without restriction.
Online Menus and Nutritional Information
For residential dining locations, students can view menus in advance and in real-time at www.udel.edu/dining. The nutritional information, ingredient lists and allergen statements are also listed. Students can also find the nutritional information available at each station in the dining locations.
Kosher
Dining Services is extremely proud of the kosher dining station at UD. Open to all students, the campus community and the public, this station is one of many food options available in Caesar Rodney Fresh Food Company. Menu items are produced to exacting standards by dining staff under the direction of an Orthodox Union–certified mashgiach and are prepared in dedicated meat and dairy kitchens. The daily feature is served with complimentary side dishes, along with a core parve menu to provide additional variety. Several other kosher options are available on campus as well.
Vegan and Vegetarian Options
All dining halls have vegan and vegetarian options available at every meal period. The Caesar Rodney Fresh Food Company has both a dedicated Vegan and Flexitarian station. New vegan recipes are added to the menu every year; look for the vegan leaf symbol on the displayed nutritional information card to easily identify vegan and vegetarian options in UD dining halls. Vegan Cranberry Oatmeal Cookies are a student favorite.
It is important to note that Dining Services makes every effort to provide students with the information needed to make decisions about which foods to eat. However, the possibility for cross contact still exists in a community dining setting. Students should be proficient in the self-management of their dietary needs and are encouraged to work closely with University of Delaware Dining Services.