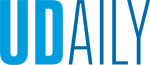 New teacher honored
Article by Ann Manser Photo courtesy of Ana Mellos July 09, 2021
Math education graduate awarded prestigious Knowles Fellowship
When Ana Mellos was in preschool, the children in her class posed for a video in which they held up signs announcing what they wanted to be when they grew up. Mellos briefly considered choosing "princess," but she instead went with the career she felt drawn to even then: Teacher.
She's never changed her mind.
Today, Mellos is a new Honors graduate of the University of Delaware with a degree in mathematics education and the recipient of a highly selective Knowles Teaching Fellowship to help support and mentor her as she embarks on her dream career. The prestigious fellowship is awarded each year to 35 high school science and math teachers nationwide.
"Winning the Knowles Fellowship is like winning the lottery for a beginning math teacher," said Michelle Cirillo, associate professor of mathematical sciences with a joint appointment in the School of Education. "Unlike the lottery, however, the Knowles Teacher Initiative has a rigorous, multi-step selection process, and Ana is most deserving of this amazing opportunity. She is a hard-working, bright, enthusiastic and caring person who has everything it takes to become a great high school math teacher."
Mellos, who will begin teaching geometry and algebra this fall at her former high school near Odenton, Maryland, said she can never remember a time when she didn't want to be a teacher. Her classes and student-teaching experiences while at UD — including a Winter Session spent as a long-term substitute at her old high school — only reinforced her career choice.
"To me, teaching is a very purposeful thing," she said. "When you think about the opportunity you have to really touch students' lives, and then those students go on to touch others, it's so rewarding."
Mellos' love of teaching is matched by her love of math, which she said "has always just clicked for me" in the same way that she enjoys solving puzzles and finding new ways of looking at problems. Not all students feel the same way about the subject, she acknowledged, and she hopes to take up the challenge of changing some minds.
"My biggest goal is to make math more fun and inviting for my students,' she said. "Solving problems, developing critical thinking skills, feeling empowered when you figure out a solution — I think we can all see ourselves as 'math people' with the right encouragement."
Just as Mellos is looking forward to encouraging her students, the Knowles program is designed to support and encourage its teaching fellows. The fellowship provides about $150,000 of support during the first five years of a new teacher's career, including mentoring, professional development, classroom supplies and continuing education grants.
Cirillo invited UD math education alumni who had won Knowles fellowships to talk to current students last year, and what Mellos heard from them and from Cirillo made her decide to apply. At first, she said, she was concerned that the application process might be too time-consuming with her other commitments, and she felt that the odds were against her being selected.
"But I realized that this is such an amazing opportunity, such a unique opportunity, that I had to try for it," she said. "There's just a wealth of resources for us that are so valuable, especially the chance to network with others in my cohort and have experienced teachers as mentors."
She and the other new fellows will attend a conference in July and, in addition to having an adviser for the cohort, will be matched one-on-one for professional mentoring. Mellos plans to focus her first year of teaching on getting to know her students and developing her classroom skills before beginning graduate coursework, probably during her second year of teaching.
Cirillo calls the professional development and other support provided by the fellowship "unlike any other program in the country for early-career teachers." She works with her students every year to inform them about the opportunity, and UD applicants have been remarkably successful.
"I'm so pleased that the Knowles Foundation, for the fifth time in five years, has found that another one of our secondary mathematics education graduates is equipped to contribute to their national network of STEM teachers solving difficult problems and serving our nation's students," she said.