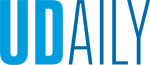 Interim dean announced
Article by UDaily staff July 30, 2021
Fabrice Veron to serve as College of Earth, Ocean and Environment's interim dean
Fabrice Veron, deputy dean of University of Delaware's College of Earth, Ocean and Environment (CEOE) since 2017, will serve as interim dean of the college, effective Aug. 1, University President Dennis Assanis and Provost Robin Morgan announced today.
Veron succeeds Estella Atekwana, who is leaving UD to become dean of the College of Letters and Science at the University of California, Davis.
A member of the CEOE faculty since 2002, Veron is a professor in physical ocean science and engineering in the School of Marine Science and Policy, and he serves as director of the Air-Sea Interaction Laboratory.
University President Dennis Assanis said, "Fabrice Veron brings excellent credentials to this assignment. At UD, he has demonstrated his many talents as a campus leader, valued mentor and respected scientist with numerous research projects, publications and professional presentations to his credit. I greatly appreciate his taking on this new position."
"It's been a pleasure to watch Fabrice's progress at Delaware over the years," Morgan said. "I look forward to working closely with him in this new role. His extensive leadership experience as CEOE's deputy dean for the past four years gives him an excellent foundation for success and will serve him and the college well."
Noting that he is "honored and humbled" to be asked to serve as interim dean, Veron said, "Estella Atekwana has brought fresh ideas and initiatives that have bolstered the college teaching, research, and outreach missions, and put CEOE on a strong footing. Even in the midst of the COVID crisis, our faculty, staff and students have continued to deliver inspiring academic programs, advance knowledge through breakthrough research and exploration, and engage local and global partners. I look forward to working together with the college and the University community to enhance our students' educational experience, and to continue to pursue exciting discoveries and deliver impactful research."
Veron studies how the ocean and the atmosphere are connected, specifically small-scale air-sea interactions. His work involves experiments on breaking waves and related phenomena, such as the injection of turbulence and bubbles in the water columns or the ejection of sea spray in the airflow.
Funding for his research has come from the National Science Foundation, the Department of Energy, the Office of Naval Research and the National Oceanic and Atmospheric Administration, among others. In addition, he is the author of numerous articles in highly respected, peer-reviewed journals and has made presentations at conferences around the world. 
Veron came to UD as an assistant professor in 2002 to direct the Air-Sea Interaction Laboratory in the School of Marine Science and Policy. He was promoted to associate professor in 2008 and full professor in 2016.  He holds bachelor's and master's degrees from the University of Bordeaux in France and earned his doctorate in oceanography at Scripps Institution of Oceanography at the University of California, San Diego.
Veron is a member of the American Geophysical Union, the American Physical Society and the American Meteorological Society.