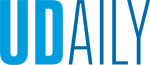 Estella Atekwana named dean at University of California, Davis
Article by UDaily staff Photo by Kathy F. Atkinson June 29, 2021
Plans for her successor will be forthcoming
Estella Atekwana, dean of the University of Delaware College of Earth, Ocean and Environment (CEOE) since 2017, has been named dean of the College of Letters and Science at the University of California, Davis (UCDavis). Her new appointment is effective Aug. 1.
"Estella Atekwana has provided inspirational leadership and bold vision for the College of Earth, Ocean and Environment, guiding critically important scholarship regarding global exploration, climate change, sustainability, marine protection and other topics that touch the lives of everyone.," said UD President Dennis Assanis. "From Newark to Lewes and beyond, Estella has connected communities near and far as a passionate champion for our planet's future. While we will certainly miss her at UD, we wish her all the best in her new endeavors at UC Davis."
Provost Robin Morgan said, "I am extremely grateful to Estella Atekwana for her tenure in the College of Earth, Ocean and Environment. In the several years we have worked together, I've been impressed not only by Estella's kind demeanor, but by her thoughtful and strategic leadership as she guided the faculty, staff, students and alumni of the college. Always wanting to provide inspiration to the next generation, Estella also has shared her experiences and offered mentorship and guidance to many young scientists. This next chapter is an exciting one for Estella, and I have full confidence that UC Davis will benefit from her scholarship and her leadership just as we have at UD. I wish her all the best in this great achievement."
Noting that it is bittersweet to leave, Atekwana said, "It has been both rewarding and gratifying to lead the College of Earth, Ocean and Environment over the last four years. I have built on the foundation laid by my predecessors and hope that my service has helped to reenergize the college and position it for tremendous future growth. As the Earth continues to warm at an alarming rate, I have high hopes that the foundation established through the launch of the Gerard J. Mangone Climate Change Science and Policy Hub will position CEOE and UD to become a global leader in providing real solutions to the climate crisis and Earth's other grand challenges.
"As I reflect on my time at UD, I am excited about the future of CEOE and am confident that its best days are yet to come," she said. "I would like to express my gratitude to President Assanis, Provost Morgan and my fellow deans for this tremendous career growth opportunity. Thank you, too, to my leadership team, faculty, staff, students and the Dean's Advisory Council for their support in working with me to execute my vision for the college. I hope I have helped make CEOE and UD a better place. I hope to continue to be a resource for the next dean, as well as the students, faculty, and staff that make up this wonderful community."
Decisions about the appointment of an interim dean for the college and a search for her successor will be forthcoming.
In her new position, Atekwana will lead the College of Letters and Science, the largest of UCDavis' colleges and schools. It encompasses more than 50 fields of study in the humanities, arts, cultural studies, social sciences and the mathematical and physical sciences and is home to nearly half of all undergraduates at UC Davis.
During her tenure as CEOE dean at UD, Atekwana completed a bold, 10-year strategic plan for the college entitled "The Changing Earth: Working Together for a Sustainable Future." She also launched the Gerard J. Mangone Climate Change Science and Policy Hub, a University-wide initiative to bring faculty from different disciplines together to educate students and the public on climate change and to deliver innovative solutions.
With students as a priority, Atekwana created a student success center, established a new degree and two certificate programs and launched the UD Climate Scholars, an enrichment program designed to attract top students. In addition, an alumni mentoring program for students was established, as well as a professional development program for graduate students. A college partnership with Horn Entrepreneurship led to the Ratcliffe Eco-Entrepreneurship Fellows Program for students interested in start-ups focused on solving environmental or climate change problems. For the last three years, the college has met or exceeded its enrollment targets, with applications up more than 60% in the last two years.
For faculty, Atekwana has supported robust mentoring, professional development and other support programs for those early in their career. The number of female full professors in the college has tripled. Interdisciplinary programs have been expanded, with CEOE playing a key role in the University's cluster hiring initiative. She has also cultivated and supported faculty-led industry partnerships and entrepreneurial programs.
In her commitment to a diversified student body, faculty and staff, Atekwana established a HUGs (historically underrepresented graduate students) fellowship to expand participation of underrepresented minorities. She also enhanced diversity awareness and competency throughout the college and the University, with sustained efforts and initiatives partnering with UD's Office of Institutional Equity, Diversity and Inclusion.
Expanding the college's global footprint, Atekwana strengthened and renewed an existing partnership with China's Xiamen University and established a new partnership with the Korea Institute of Marine Science and Technology Promotion in 2020.
During Atekwana's tenure, she helped to raise more than $9 million from 788 donors for the college. These efforts resulted in increased scholarships and research for students and faculty, establishment of the Ratcliffe Eco-Entrepreneurship Fellows Program (REEF@UD) and the building of a robust Dean's Advisory Council.
Earlier this year, Atekwana received the Reginald Fessenden Award from the Society of Exploration Geophysicists (SEG), becoming only the third woman and first African-American woman to receive this honor, which recognizes those who make specific technical contributions to exploration geophysics.
Before coming to Delaware, she was on the faculty of Oklahoma State University for 11 years, serving as head of OSU's Boone Pickens School of Geology from 2013-17. While there, she received the Oklahoma State University Eminent Faculty Award, given to an individual who has made sustained contributions to scholarly creativity, teaching and service.
Atekwana also has served as an adjunct professor at both the University of Waterloo and the Missouri University of Science and Technology. Before joining OSU, she taught at Missouri University of Science and Technology for several years. Prior to that, she was an assistant professor at Western Michigan University.
She received her bachelor's and master's degrees in geology from Howard University and earned her Ph.D. in geophysics at Dalhousie University.