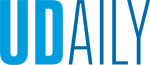 New human resources vice president
Article by UDaily staff July 14, 2021
Melissa Bard named vice president and chief human resources officer
Melissa L. Bard, who has worked extensively in higher education human resources, has been named vice president and chief human resources officer at the University of Delaware, President Dennis Assanis and Executive Vice President John Long announced today. Her appointment is effective Aug. 1.
With experience building high performing teams and collaborative relationships, Bard has led the human resources operations at Frederick Community College, California State University, East Carolina University and Pennsylvania State University.
"I am eager to begin working with Melissa, who is a dynamic and strategic leader with extensive higher education experience in human resources," UD President Dennis Assanis said. "She shares my deep commitment to collaboration and my strong belief that we must continually invest in the University's most valuable resource: our people. As the University moves forward in this post-pandemic era, Melissa will be a key player in our efforts to define the future of work, exploring hybrid and flexible work arrangements and more."  
In her new position, Bard will provide strategic leadership on human resources matters to UD's administrators, faculty and staff. While fostering a customer-service-oriented human resources approach, she will work closely with other administrators to align HR, financial and operational systems efficiently.
"UD is an institution of distinction focused on the success of its students, administrators, faculty and staff," Bard said. "I am honored for this opportunity to lead an impactful Human Resources organization and contribute to the strategic priorities of resource stewardship, lessons learned and the future of work at UD, and the wellbeing and belonging of the UD community."
Executive Vice President John Long said, "Melissa's wide range of experience across the human resources landscape positions her well to lead the talented members of our UD team. She has demonstrated her ability to build partnerships and consensus, and this will be essential to integrating HR leadership into our broader operational priorities.
"My special thanks to Jared Aupperle for his dedicated service as interim vice president. He will be returning to his previous role as director of talent solutions and recruitment," Long added. "Thanks also to the members of the search advisory committee and their chair, Mary Remmler, vice president for strategic planning and analysis." Other members of the search advisory committee were Jen Becnel-Guzzo, associate vice president and deputy general counsel; Gary Henry, dean of the College of Education and Human Development; Sylvester Johnson, director of Custodial and University Services; Matt Kinservik, vice provost for faculty affairs; Lynnette Overby, director of the Community Engagement Initiative; Chrissi Rawak, director of Intercollegiate Athletics and Recreation Services; Charlie Riordan, vice president for Research, Scholarship and Innovation; and Chris Williams, president of the Faculty Senate.
About Melissa Bard
In her most recent position as vice president for human resources at Frederick Community College in Frederick, Maryland, Bard has been responsible for human resources strategy and delivery of services, including the areas of workforce planning and budget, talent and performance management, total rewards, professional development and Title IX and discrimination compliance. She serves on the President's Senior Leadership Team, the Strategic Advisory Team and the President's Diversity Advisory Council and Cabinet.
Previously, she served as vice chancellor of human resources at California State University, Long Beach, where she facilitated a comprehensive systemwide human resources assessment and transformation roadmap. She also expanded learning and development offerings, including an executive leadership program.
Her other positions have included associate vice chancellor and chief human resources officer at East Carolina University in Greenville, North Carolina, and director of human resources, first at the Pennsylvania State System of Higher Education in Harrisburg and then at Pennsylvania State University in State College. 
Earlier, Bard was a vice president at Citigroup in Hagerstown, Maryland, providing human resources leadership for training and development across the company's 26 U.S. sites and locations abroad.
Bard holds bachelor's and master's degrees in human resources management from the University of Maryland Global Campus, and she holds certifications as a senior professional in human resources (SPHR) from the Human Resource Certification Institute and a senior human resource professional (SHRM-SCP) from the Society for Human Resource Management.  
Born and raised in south central Pennsylvania, Bard has two children and two grandchildren.
UD Human Resources, which has more than 60 full-time staff members, includes Benefits and Compensation, Talent Solutions and Recruitment, Payroll and Human Resources Information Systems, Employee and Labor Relations, and Human Resources Business Partners.