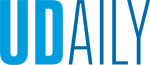 Antarctic food webs
Article by Karen B. Roberts Photos courtesy of Katherine Hudson January 29, 2021
UD researchers explore if biological hotspots are more like farms or grocery stores
Editor's note: This article appears in the new, all-digital issue of the University of Delaware Research magazine. This issue spotlights UD's graduate students, an essential group of researchers who come from around the world, bringing fresh energy and new perspectives to their studies. It includes a special section on UD's growing muscle in robotics and also reports on COVID-19 research with impact in Delaware, the nation and the world.
University of Delaware researchers Matthew Oliver and Katherine Hudson think that some biological hotspots in Antarctica may operate less like local farms and more like grocery stores.
For example, the researchers suspect that on the West Antarctic Peninsula, krill, the area's keystone species, are transported in by different current systems, similar to the way trains, trucks and planes transport goods to the grocery store. If they are correct, it could provide new information about how this ecosystem will be affected under climate change.
Learn more: https://research.udel.edu/2020/12/01/ud-robotics-antarctic-food-webs/