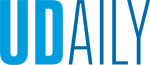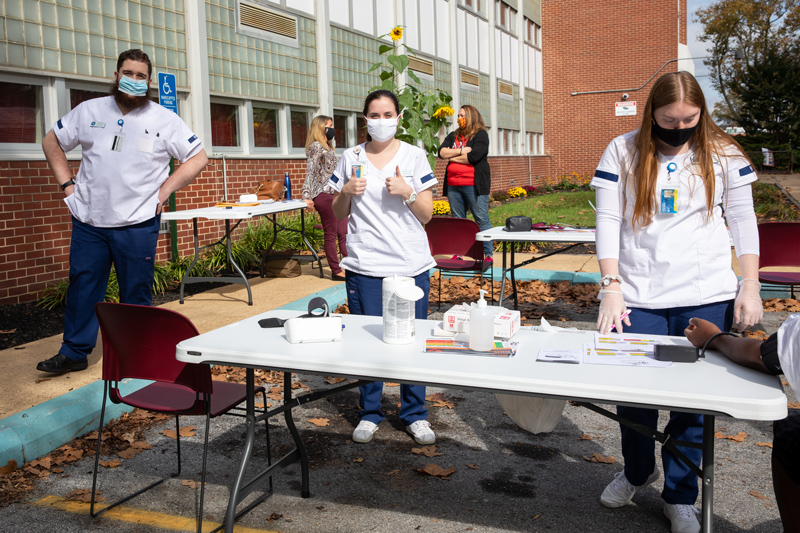 Community health
Article by Kelly Bothum Photo by Ashley Barnas January 27, 2021
Mobile healthcare partnerships connect UD students with community organizations
The University of Delaware Partnership for Healthy Communities launched its Mobile Healthcare and Wellness partnership last year with big goals — addressing social determinants of health in a collaborative, community-based way while also providing UD students with valuable learning opportunities that support improved health outcomes in some of Wilmington's most vulnerable neighborhoods.
Although the coronavirus pandemic forced a pivot from the original plan, the mobile health program — a partnership with PHC, the state of Delaware and Highmark Delaware — is still operating its academic-community service model. Through an offering of virtual and hands-on experiences in population health, undergraduate students majoring in nursing, English and psychology as well as graduate students in health promotion, nursing and epidemiology have worked directly with community organizations, including schools, senior centers and churches in New Castle County.
"We have still been in the community since the spring — it just looks different than what we expected," said Christine Sowinski, project coordinator for the mobile health initiative. "We are still serving our community partners, whether it's with virtual programming or opportunities in-person for our students that are conducted safely."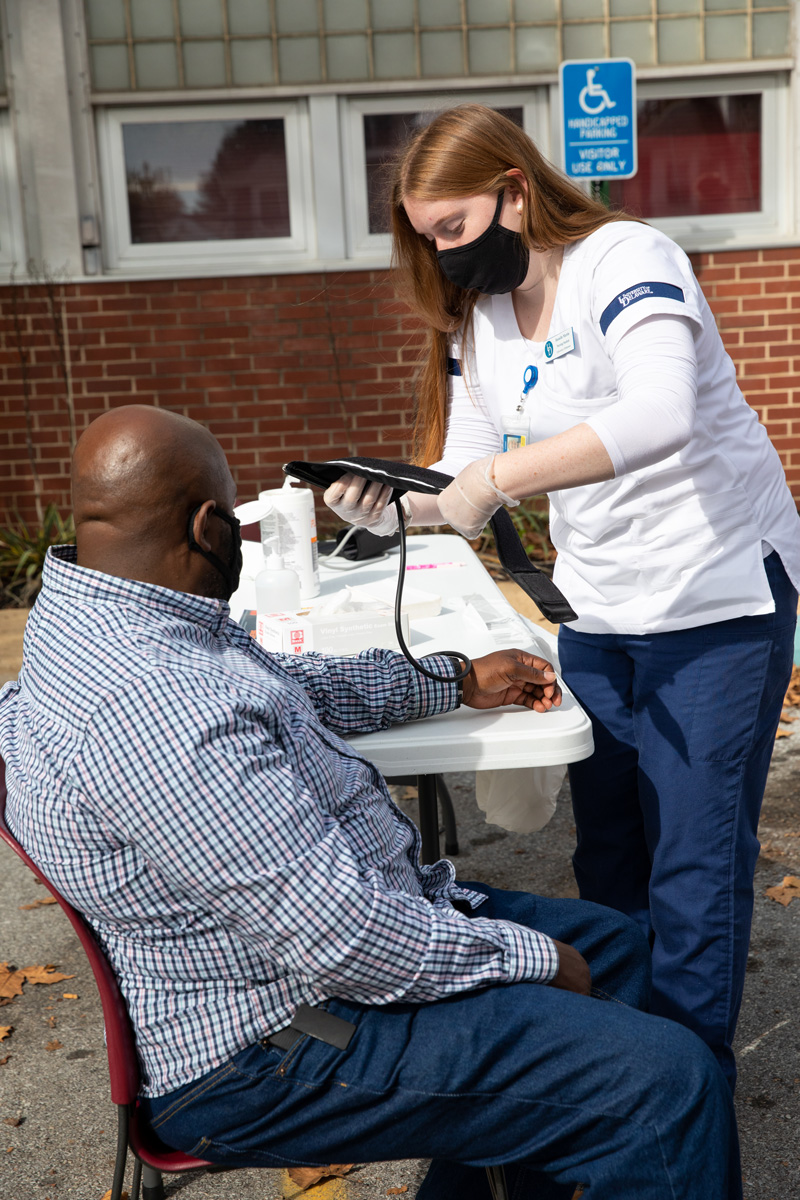 Over the past year, the mobile health program has given UD students the chance to learn more about the issues that impact a community as well as ways that those members thrive, in spite of the inequities. 
Since last spring, UD students have been putting their education and technical skills to use while also deepening the connection between the University and the communities that surround it. In addition to performing blood pressure checks and glucose screenings at health fairs, students also have helped with elementary school physicals, interviewing community members about their organizations and creating videos about healthy behaviors for students and their families.
In a typical year, senior nursing major Erika Romaine would visit multiple sites in the community as part of her nursing clinical hours. The pandemic limited opportunities for in-person visits, but Romaine opted to volunteer with the Saint Clare medical outreach van, which traveled weekly through Wilmington during the fall semester as part of the mobile health partnership. 
Romaine took patient vitals, performed assessments and assisted nursing staff providing primary care services for underserved residents. One day, she saw more than a dozen patients line up in the cold weather for a chance to be seen.  
"Overall, this experience opened my eyes to the world that we live in and made me realize that there are so many people who are more than willing to come out and receive the healthcare they know they need, but it is just not accessible for them," Romaine said. 
Epidemiology doctoral student Abby Storm has been working the past three semesters to develop a demographic picture of the people who use the medical outreach van. As part of her studies, she is analyzing survey results from participants who have used the van. Her efforts have actually guided her toward a dissertation topic.  
"Several people on our survey have mentioned that the van is their primary or only source of healthcare, and I think that speaks volumes," said Storm, who has previously worked in mobile food pantries to deliver smoking cessation help and also helped with the Dover Open Streets project. "The individuals that utilize the mobile healthcare van are open to hearing about the research and are usually willing to do anything to 'give back' to the van."
The mobile health program focuses on geographic areas in Wilmington that have traditionally had poor health outcomes. To help increase access, Sowinski said, the program partners with local community centers, schools and other trusted venues to provide access to health services.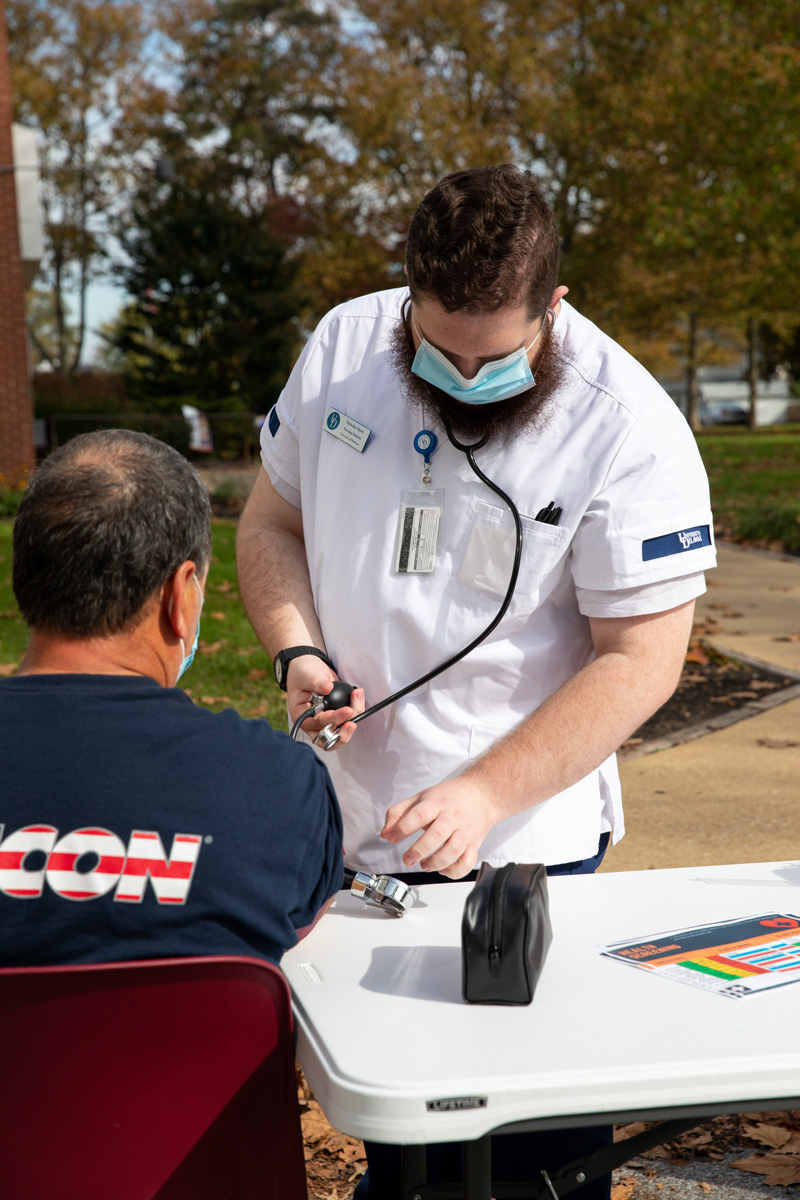 One such spot is the Community Education Building in Wilmington, which is home to two schools: Great Oaks Charter School and Kuumba Academy Charter School. Although Kuumba has a nurse on site, Great Oaks has been operating without one. 
Through the partnership, undergrad nursing students helped with updating student medical files and coordinating outreach to parents. They also handled daily temperature checks for students entering the remote learning pods in the building. Graduate students performed health screenings and immunizations through CEB's wellness center. Students also worked in the family resource center, assisting with the food pantry. In addition to preparing healthy food boxes for distribution, UD students also created a cookbook with recipes that families could make using food from the pantry.   
"I think the optics of them being on site, the support they provided to the staff and the learning was really valuable for everyone, and we tried to make it aligned with what they were learning," said Ihsan Muhammad, CEB director of strategic partnerships. "When parents dropped off their kids, the first person they saw was a UD student in scrubs. It really helped them feel that this was someplace safe for their child to come to do their remote learning."
Nursing students also worked with school nurse Lisa Evans at Academia Antonia Alonso Charter School, seeing firsthand the preparation, training and education used in community nursing. They also saw the additional responsibilities brought on by the COVID-19 pandemic, including contact tracing and parent outreach. 
"That has been eye-opening, I think," said Evans, who has been a registered nurse for 28 years. "School nurse observations are the perfect way to experience community nursing. School nurses and school faculty may be the first ones to identify a potential issue or concern with a student. They contact the appropriate parties and coordinate care. They also evaluate the barriers to learning or accessing care. The nursing students get to see the role of the school nurse beyond the school building." 
In addition to working on-site, UD students have also helped with virtual health and wellness initiatives in collaboration with the Lieutenant Governor's Challenge, which encourages organizations and communities to work toward a healthier Delaware. Along with providing behavioral health screenings, the UD Center for Training, Evaluation, and Community Collaboration developed content and shared resources for webinars and also held small psychoeducational group sessions.   
The mobile health program is continuing its webinar series, which has offered another opportunity for students to connect with the community despite the limitations imposed by the coronavirus pandemic.  
Graduate student Jamie O'Hara delivered a virtual presentation on meal preparation during the pandemic as part of her health coaching practicum for her clinical health coaching certificate. "It challenged me and gave me the opportunity to try something new. I was surprised at how smoothly it went," said O'Hara, who is earning her master's in health promotion. "I was also surprised by the great questions that were asked at the end as they were very thoughtful." 
By working directly in the community,  students build empathy and gain a better understanding of how inequitable social conditions such as food insecurity and housing instability can impact people's health, said Rita Landgraf, director of the Partnership for Healthy Communities.  
"Working and learning together anchors an interprofessional experience," she added. 
Charlotte Schumacher, a junior English and communication major, was among the students from the Department of English who were paired with community organizations to gather stories surrounding the coronavirus pandemic. Schumacher talked with members and staff of the Mid-County Senior Center about the history of the organization as well as the isolating effects of the long periods of quarantine during this time. 
"Contributing to the UD mobile health initiative as a storytelling intern has revealed to me the various perspectives on modern healthcare," Schumacher said.