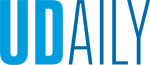 Knauss Marine Policy Fellows
Article by Adam Thomas Photos courtesy of the 2021 Knauss Fellows January 12, 2021
Current and former UD students to begin work with federal government
University of Delaware graduate students Alma Vázquez-Lule, Nicole Rucker, and Haley Oleynik, a former UD Master's level student who is now a doctoral student at the University of British Columbia in Vancouver, have all received prestigious Dean John A. Knauss Marine Policy Fellowships, for which they were nominated by the Delaware Sea Grant College Program.
Starting Feb. 1, 2021, Vázquez-Lule will be a Global Ocean Observing Fellow at the Office of Global Ocean Monitoring and Observing (GOMO) Program, Rucker will start work at the United States Global Change Research Program, and Oleynik has been placed in the National Oceanic and Atmospheric Administration (NOAA) Fisheries Office of Science and Technology with the National Stock Assessment Program as a Fishery Management Specialist.
In addition, Sandra Demberger, a UD alumna, was awarded a Knauss Fellowship through Pennsylvania Sea Grant, and she will start her work as a Coastal and Marine Specialist in a joint position with the U.S. Fish and Wildlife Service's Coastal and Marine Program and the United States Department of the Interior's Ocean, Great Lakes, and Coastal Program.
After learning they were finalists for the Knauss Fellowships, the current and former Blue Hens joined other finalists interested in working in the executive branch for a virtual placement week held in the fall. There they each met, networked and interviewed with multiple agencies, as the program works to match the interests of fellows with the needs of the federal government.
Sponsored by the National Sea Grant College Program and NOAA, the Knauss Fellowship provides a one-of-a-kind educational experience for students interested in the national policy decisions that impact ocean, coastal and lake resources.
The Knauss Fellowship is named after one of Sea Grant's founders and former NOAA Administrator John A. Knauss. For 41 years, the one-year, paid fellowship has been matching highly qualified graduate students with hosts in the legislative and executive branches of government located in the Washington, D.C. area.
The Knauss Fellowship provides individuals with valuable connections. Hosts that the Knauss Fellows work with are often members of Congress or other federal entities that handle the management of aquatic resources. For graduate students interested in environmental policy, the fellowship allows for invaluable connections with legislators, educators, and businesses.
Alma Vázquez-Lule
Vázquez-Lule said she is excited to start at the Global Ocean Monitoring and Observing (GOMO) Program because she is interested in its mission, which supports around 50% of the long-term, global, open ocean observations.
"It is important to monitor the long-term changes in the ocean and to improve predictive capabilities in weather and extreme events," said Vázquez-Lule. "I understand the needs and relevance of long-term monitoring projects, and I got excited with the idea to contribute to that."
She was drawn to GOMO because the position offers the opportunity to work with an international and national portfolio and to learn from different teams to increase her network. In addition, she is looking forward to applying her scientific knowledge and previous governmental experience to put people and ideas together to achieve a common goal.
"I want to get more experience on project management and the implementation of scientific knowledge in the day-to-day observations of oceans," said Vázquez-Lule. "By the end of my Knauss Fellowship, I would like to amplify my network and perspectives about my career."
Vázquez-Lule noted that when she met the GOMO team during the interview process, they were very nice and had a lot of different experiences and backgrounds.
"Deputy Director Jessica Snowden will be my primary mentor, and she is also a Blue Hen," said Vázquez-Lule. "I am excited about my placement, and my future team has been very welcoming. They organized for me a virtual lunch a couple of days after my ratification, which was very nice."
Nicole Rucker
Rucker said that she was interested in being placed with the U.S. Global Change Research Program because the people in the program work on the National Climate Assessments (NCA), which occur every four years and are used to identify climate change trends and help inform policy.
"The quadrennial NCAs analyze the potential effects of climate change on different economic sectors, like transportation, and the natural environment," said Rucker.
In her role, Rucker will help write the Frequently Asked Questions section of the fifth NCA, as well as develop stakeholder events, and support the Sustained Assessment Working Group.
Rucker said that she is excited to work with and learn from people whose work is the basis for her own research.
"I am also looking forward to the public engagement process and learning more about how the NCAs are developed from conception to the final report," said Rucker.
Haley Oleynik
As a Fishery Management Specialist with the NOAA Fisheries Office of Science and Technology with the National Stock Assessment Program, Oleynik will have the opportunity to participate in several different projects across the program.
"The National Stock Assessment Program works on the coordination and support of fisheries stock assessments, and I will be able to gain more quantitative experience working with the modeling team to help develop software tools that improve the estimation, visualization, and communication of fish stock status to stakeholders," said Oleynik.
Oleynik will gain experience assisting the coordination of a cross-nation group of fishery scientists to implement an integrated modeling system for fisheries, socioeconomic, and ecosystem data. She is excited to further her quantitative skills and gain insight into the scientific process within NOAA fisheries, from how data are collected to how they are used to help manage fisheries.
One of the reasons she was drawn to the opportunity is that it is a great fit for her research interests, which include quantitative fish ecology and fisheries management.
"My Ph.D., which I began remotely this semester at the University of British Columbia, will be focused on stock assessment and management evaluation of a commercial Sockeye salmon fishery in Northern British Columbia," said Oleynik. "Working with the National Stock Assessment Program team will greatly benefit my Ph.D. research and give me a look into how fisheries data and stock assessments are used at a national level."
Sandra Demberger
Demberger, who describes herself as a "proud Blue Hen," said that with her placement as a Coastal and Marine Specialist, she will be able to mold the fellowship to her career goals. In addition, she noted that the team she will be working with gave off a fun and energetic vibe when she met them during the virtual placement.
In her role, she will be involved with documenting Coastal Program habitat conservation achievements for an annual report, representing the Coastal Program on various national working groups and technical committees, assisting with the national strategic plan and developing communications materials, such as newsletters, web content and briefing papers. One specific project she is eagerly anticipating is working on marine debris issues in coastal National Wildlife Refuges.
Demberger is excited to be able to interact and network with other agencies and external partners at a high level, as well as work creatively to engage stakeholders and create communications materials, which she hopes will help her develop meaningful personal and professional connections across the various agencies.
"I am eager to gain invaluable training in coordinating partner networks to achieve coastal and marine management goals at a higher, more impactful level," said Demberger. "This opportunity will enable me to work as a liaison between science, policy, and stakeholders to protect and restore natural resources. In my role, specifically, I am excited to gain new skills related to developing communications materials and engaging with diverse workgroups and partners."