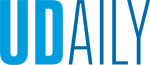 Food scientist
Article by Dante LaPenta Photos courtesy of Peter Zoltai January 14, 2021
Alumna and food scientist Catherine Connelly brings food trends to life
University of Delaware alumna Catherine Connelly stumbled into food science by chance. As a high school student, she was attending a career fair on industries where women were underrepresented when she discovered the discipline, which involves the study of the physical, biological and chemical makeup of food.
Connelly was intrigued. A strong chemistry student, she knew that she wanted a scientific major. During her college search, Cat, as she goes by, came to UD for a scholarship interview and spent the night on campus.
"At the time, I was still considering several other colleges, but after spending more time on UD's campus, I felt an energy and vibrancy that I hadn't experienced elsewhere," said Connelly, who graduated in 2005. "Something clicked and it felt like the right place for me. UD not only challenged me academically, but also provided opportunities to become a more well-rounded person."
As an Honors student, Connelly excelled in Newark, graduating summa cum laude with a bachelor's of science in Food Science and chemistry minor, launching her into a career as a food scientist. She spent the great majority of her early career at Campbell's, starting as a technologist in the soup and broth division and advancing as a senior technologist of the company's beverage products. From tomato soup to juice, Connelly worked on many of the name brands that you see at your local grocery store. She was also recruited to Campbell's culinology team, which marries the culinary arts with food science.
"I love my industry because food is just fun," Connelly said. "I don't want to paint it with too rosy a color because there are certainly challenges. But, at the end of the day, I work with food. People relate to and enjoy food, and it touches people's lives, which makes my work rewarding."
Connelly has also seen more young women enter the field in the time since she graduated.
"In my experience, food scientists are now more evenly split between women and men," she said. "We still need more women in leadership positions, so there is still plenty of work to be done."
In 2016, when Connelly's wife, Laura Devenney, also a Class of 2005 UD alumna, received an opportunity to work for a climate change advocacy group in Boston, Connelly moved to HP Hood, a company known for dairy products. The company wanted its new scientist to help them with their burgeoning line of plant-based products and other consumer packaged goods.
Connelly was the lead developer on HP Hood's recently launched Planet Oat, which has become a leading oat-milk brand in the United States.
"When you develop these new products, I start by examining the competitive landscape," Connelly said. "It's also critical to understand your consumer. What are they looking for? What is the consumer missing from current products on the market?"
The University recently bestowed Connelly with its College of Agriculture and Natural Resources Distinguished Young Alumnus Award, an honor that she'll collect in-person after the pandemic dissipates. UD faculty members Lesa Griffiths, Rolf Joerger and Dallas Hoover nominated Connelly.
"I was always certain that she had what it takes to be successful as a scientist — intellectual curiosity, an excellent work ethic and a remarkable ability to learn and retain information," said Joerger, her undergraduate adviser.
"Connelly was always academically on-the-ball," Hoover said. "It is so fulfilling years later to see how she's taken those tools and adapted them towards the development and implementation of commercial food products that have been very well-received by the public."
Outside of work, Connelly remains passionate about food. She volunteers for Food for All, an organization focused on improving access to healthy food for communities in the Salem, Massachusetts area. Its mission gained even more meaning during the pandemic. Connelly personally helped build a community farm. Transforming an underused city park, she and fellow volunteers tilled the soil and planted crops. In its first summer, the site produced 6,000 pounds of vegetables for those facing food insecurity. She and other volunteers are now preparing a nearby plot to plant fruit trees and berry bushes.
"We want to build an urban, agricultural space that's very inviting," said Connelly. "Anyone will be able to walk through this food forest and pick an apple or berries."
Connelly said she hopes more aspiring scientists follow her footsteps. She sees food science as both a practical and fulfilling industry.
"There really are limitless opportunities as a food scientist. You can take your career a number of different directions," Connelly said. "I've chosen to focus on new product development and innovation, but other graduates have gone into research, quality assurance and other areas. Whether you are analytical, creative or have an engineering mind, there is room for so many skill sets."