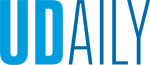 Trustees hold December meeting
Article by Diane Stopyra January 05, 2021
President Assanis looks ahead to 2021 and beyond
The world has never seen a year like 2020 — and neither has the University of Delaware. But in the face of challenges presented by a global pandemic and social unrest, UD also experienced great successes.
At the semiannual meeting of the Board of Trustees, held Tuesday, Dec. 8, via Zoom and UDLive, UD President Dennis Assanis expressed gratitude for all the ways Blue Hen faculty, staff and students have forged ahead, coming together to research, to innovate, to serve and — most importantly — to protect the community's health and safety. Now, as the University looks ahead to 2021 and beyond, this momentum continues to build.
"It is our collective efforts that have kept our community safe during the pandemic," Assanis told the virtual crowd. "And — as I will relay today — not just kept it safe, but positioned it very well for continued thriving."
Assanis emphasized that protecting the health of the campus community has been "job number one" since the onset of the pandemic. This has meant the implementation of a robust, in-house testing program responsible for more than 18,000 screenings since Aug. 31, as well a successful Protect the Flock campaign encouraging personal responsibility on campus.
At the same time, in converting courses to a virtual or blended format, UD faculty have discovered a new dynamism, innovating new approaches to instruction and assessment.
"While online teaching has been borne out of necessity, it has been a great success story, by and large," Assanis said. "We have learned how to use the classroom in a more valuable way."
This spirit of creativity does not stop with the traditional curriculum, Assanis added. Launched in the fall of 2020, an early college credit program has created a pipeline to UD for Delaware high schoolers — 286 students from 13 districts and all three counties are registered for courses this year.
Meanwhile, UD's research community has made great strides on a spectrum that runs the gamut from robotics to plant stress to the migratory patterns of black ducks. Many other scientists are making inroads in advancing the world's understanding of COVID-19 — and how to battle it.
Equally exciting, according to Assanis, is work being done toward a more inclusive on-campus environment: "It is a considerable part of our DNA," he said. These efforts have included the naming of Fatimah Conley as interim chief diversity officer and direct the newly organized Office of Equity, Diversity and Inclusion to increase equity across all University operations. Other recent leadership appointments set to steer new ventures and impact the course of UD's future include Michael Chajes, dean of the Honors College; Maria P. Aristigueta, dean of the Joseph R. Biden, Jr. School of Public Policy and Administration; and Louis Rossi, dean of the Graduate College and vice provost for Graduate and Professional Education.
For relaying the above efforts to the University community and beyond, Assanis thanked the Office of Communications and Marketing and everyone with a communications role at UD.
"This has been outreach and engagement on steroids," he said, specifically highlighting the establishment of a coronavirus website with more than 1 million pageviews since February and an FAQ page with 112 questions, as well as an ongoing email response center. Other initiatives have included multiple campus-wide communications, town halls and student forums where members of the community regularly pose questions to administrators.
While budget concerns have been real since the onset of the pandemic, Assanis highlighted mitigation efforts that have addressed $205 million of a deficit in the range of $228 million to $288 million. These have included the drawing of $82 million from UD's endowment portfolio, voluntary salary and schedule reductions, reductions in all discretionary spending and "very painful" personnel reductions.
"So why do I project some hope and optimism?" Assanis asked. "A number of reasons."
Contributing to a sense of positivity, he said, is the recent allocation of $45 million of Delaware's federal coronavirus-relief funding to the state's higher education institutions. Additionally, interest in UD's upcoming Winter Session has never been higher. With more than 10,000 students registered, enrollment is up 60% over a typical year.
Similarly, the outlook for spring semester is very good. Assanis cited "robust enrollment" and excitement among Blue Hens for a more vibrant on-campus experience. While plans are dependent upon the trajectory of the virus, as of mid-December, students can expect greater opportunities for face-to-face instruction and campus experiences. Residential occupancy will also increase from 20% to approximately 60% of capacity. To ensure the continued health and safety of the University community, on-campus testing will ramp up to 6,000 per week, a "bridge to a brighter future," Assanis said.
For fall of 2021, early applications are already yielding high-quality Blue Hen hopefuls. Approximately 7,000 have been offered admission, which is 1,000 more than at this time last year. To date, the total amount of applications received for that upcoming term is down only 4.4% compared to last year's record number.
(Editor's note: As of Jan. 4, 2021, UD has received 28,185 applications, down only 2% from last year's total. Two years ago at this time, UD had 19,000 applications.)
"I can't tell you how excited I am about this," Assanis said.
Other reasons to feel hopeful for the future include a dynamic faculty — 340 new members have been hired since 2016, meaning that one in four faculty members are new to UD. New graduate programs, such as doctoral options in neuroscience and education and social policy, are attracting bright new students, while world-class facilities are tackling innovative research. The Center for Hybrid, Active and Responsive Materials (CHARM), for instance, recently received an $18 million grant for work with applications in biomedicine and other fields. Assanis drew special attention to the Wellbeing Center at Warner Hall as the soon-to-be homebase for UD's health-promotion services. In addition, with support from state funding and public private partnerships, several new and newly renovated facilities will be completed in 2021.
Before closing his presentation, Assanis expressed excitement for the evolution and the forward progress at the University.
"Our strategic pillars are still solid," he said. "Who can argue that student success, inclusive excellence, being innovative and interdisciplinary aren't important? These are more important than ever. But our strategic plan has been here for five years now, and it is important to look at the investments we have made between 2016 and 2020 and to leverage those and the lessons learned from COVID. Let's reimagine UD's role in a post-COVID world."
The meeting's special presenter was Kelvin Lee, Gore Professor of Chemical and Biomolecular Engineering and director of the National Institute for Innovation in Manufacturing Biopharmaceuticals (NIIMBL). Part of the Manufacturing USA network, this public-private partnership is headquartered in the state-of-the-art Ammon Pinizzotto Biopharmaceutical Innovation Center on UD's Science, Technology and Advanced Research (STAR) Campus.
The NIIMBL mission, Lee explained, is to enable more efficient and rapid manufacturing capabilities to accelerate patient access to medicines — from insulin to gene therapies. With an $8.9 million grant from the U.S. Department of Commerce, the research team has turned its focus to COVID-19 response. This has meant improving PPE design and testing capabilities globally, developing new ways to diagnose the disease when supply chains are frozen and accelerating platforms for bringing therapies to market.
"It is not about discovering the medicine," Lee said. "It's about manufacturing the medicine. So when you hear on the news it has traditionally taken 10 or 15 years to get a vaccine through trial and to market, and the fastest anyone has done it before is four years, and here we are with vaccines going into people's arms in the U.K. less than a year after the pandemic came to fruition, it's really about the manufacturing technologies that can enable those kinds of rapid responses by the industry."
Equally important to the NIIMBL mission, Lee said, is creating new opportunities for education and training, especially if those opportunities diversify the workforce. Through one program, NIIMBL representatives reach out to historically Black colleges and universities in order to offer students mentorship experiences around the country and introduce them to career opportunities within the biopharmaceutical manufacturing field. The institute also launched, in partnership with Bill and Melinda Gates, the Global Health Fund for advancing health technology development.
"Ultimately, everyone in the ecosystem — whether you're a regulator or a supplier, a drug manufacturer, a startup company or working at a university or community college — I think what we all want to celebrate is that we are accelerating patient access to medicines and vaccines," Lee said. "And all of this is being headquartered out of a new facility right here on the STAR Campus."
Board action
At the December meeting, trustees approved several resolutions, including
the renewal of the Southern Delaware Ad Hoc Committee to oversee the review of state and community relations, with an emphasis on Kent and Sussex counties;
the awarding of UD honorary degrees to alumnus John Anderson, president of the National Academy of Engineering; Patricia DeLeon, Trustees Distinguished Professor of Biological Sciences and former trustee; alumnus Ty Jones, producing artistic director of the Classical Theatre of Harlem; and A. Gilchrist Sparks III, honorary counselor to the Board and former chairman of the Board of Trustees.
approval of 11 individuals to receive the University of Delaware Medal of Distinction;
renaming the Gerard J. Mangone Center for Marine Policy as the Gerard J. Mangone Climate Change and Policy Hub, to better reflect the work being done there; and
recognizing recent faculty personnel actions.
The Board also elected Beth Cooper of Kent County to a six-year term and re-elected trustees James C. Borel and Allison Burris Castellanos to six-year terms.