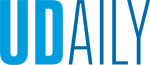 Do Your Part to Keep UD Safe
February 12, 2021
A message from José-Luis Riera and Adam D. Cantley
Dear UD Students,
This is an exciting time for all Blue Hens as we approach the Spring 2021 semester and students connect with the University of Delaware on campus and around the world. The University is committed to helping each student connect to UD through resources like the Student Life Virtual Hub and Spring 1743 Welcome Days.
Along with this excitement also comes some concern related to the COVID-19 pandemic. As more students return to Newark and the campus becomes more active, we will likely see an increase in COVID-19 cases in our community. The next few weeks are vital to starting the semester right and being able to continue in-person learning, research and engagement activities through the end of the academic year. As we all strive to Protect the Flock, please review this information that will help keep all of us healthy and safe.
Guidelines and Expectations for Student Health and Safety
Blue Hens have consistently shown that they are dedicated to Protecting the Flock. More than 4,000 of you have completed the COVID-19 online training program for Spring 2021. This is an essential information source to help keep our community healthy and safe. Students living in our residence halls and those who are participating in face-to-face instruction must complete this module by the free drop/add date of February 26th. All other students at the University of Delaware this spring are also strongly encouraged to complete this program in order to stay informed about COVID-19, campus policies and regulations. The module can be accessed online here and will take about 15 minutes to complete.
Please note that all student guidelines and policies are in effect and will be enforced. It is important that students review the Spring 2021 Student Guidelines related to our return to campus. All UD students will be held accountable to these guidelines regardless of their vaccination status.
Large, unmasked and unsafe off-campus gatherings are one of the greatest threats to continuing in-person classes, athletics, events, and other opportunities on campus. These gatherings have been consistently tied to the spread of COVID-19 across the country and in our community. As you may be aware, the city of Newark has limited gatherings to 10 people indoors and 20 people outdoors. Unfortunately, some of your peers have chosen to violate the Newark ordinance and host off-campus gatherings exceeding these limits this week. Accordingly, these students have been referred by the Newark and University of Delaware Police departments to the UD Office of Student Conduct. As communicated to all UD students during the fall semester, students who are found responsible for violating gathering limits may face suspension from the university.
COVID-19 Testing
Our spring semester COVID-19 testing program will start next week. Students living on campus will receive information via email about signing up for their appointments. Students living in the residence halls are required to be tested every week. Off-campus students will be invited periodically to participate in testing and sent a link through their UD email to schedule an appointment. If invited, it is mandatory that you complete testing that week. If any students are unable to access a testing site on campus, they will receive information on other testing options. Students who do not complete required testing will be referred to the Office of Student Conduct.
We are hopeful that this semester will be engaging, healthy and safe. For that to happen, we all have to do our part! Please remember to wear your face covering, wash your hands, practice physical distancing and follow university policies at all times.
Thank you, and we wish you all the best as we start this new semester at UD!
Sincerely,
José-Luis Riera, Vice President of Student Life
Adam D. Cantley, Dean of Students