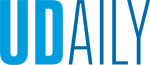 Historic Perspectives on the Art of Landscape Design
Article by Dante LaPenta February 15, 2021
UD Botanic Gardens to host virtual event on March 2
The history of landscape design is a story of how humankind has shaped the land to reflect ideas and cultural values. It is a story that involves religion, politics, art, philosophy and technology. It is also a story about our changing attitudes toward nature. On Tuesday, March 2 from 7 to 8 p.m., the University of Delaware Botanic Gardens invites you to explore historical contexts that have influenced what we have come to recognize as major stylistic expressions in the art of landscape design.
Registration is required for this event. To register and pay via credit card, please use the online registration form.
Rodney Robinson will be the speaker. Robinson's passion for landscape architecture began at the University of Delaware where he studied design under noted landscape architect Conrad Hamerman, who invited Rodney to work during summers at his studio in Philadelphia. Through Hamerman's international connections, Rodney was exposed to diverse projects and world-renowned landscape architects and artists Roberto Burle Marx, Isamu Noguchi and Buckminster Fuller. Rodney continued his studies at the University of Pennsylvania graduating with a Master of Landscape Architecture and the American Society of Landscape Architects (ASLA) Certificate of Honor.
In 1995, Rodney founded the firm Rodney Robinson Landscape Architects, Inc. and continued to expand his design practice in both public and private gardens. His work took him from Florida to Nantucket to Chicago. Over the next 20-year period, the firm increased its diversity of expertise to include conservatory design and historic landscape restoration.
For further information, please visit: https://canr.udel.edu/udbg/event/historic-perspectives-on-the-art-of-landscape-design/