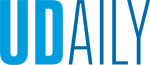 UD master gardeners help Wilmington neighborhood: youtube.com/watch?v=T5dyghBjb0I
Call in the Master Gardeners
Article by Dante LaPenta Photos courtesy of Linda Ulmanis and Becca Gulino | Video by JT Maher December 13, 2021
Wilmington church creates community garden, donates produce with the help of UD's Master Gardeners
In 2016, fresh produce had dried up at the Lutheran Community Services Food Pantry in Wilmington, Delaware. So New Castle County churches were asked to plant a small garden strip and contribute the harvest. But Linda Ulmanis and Becca Gulino, members of the Lutheran Church of the Good Shepherd in North Wilmington, said they thought they could do more. They applied for and received a grant to put in three 18-by-4-foot raised beds.
As the church began its first foray in the garden, the duo contacted University of Delaware Cooperative Extension Master Gardeners. Little did they know that right down the street lived Carrie Murphy, extension agent and lawn and garden program leader at UD.
"She answered a lot of questions for us and was very encouraging and just wonderful in that Carrie Murphy way," said Gulino.
Murphy provided not only expert advice, but also connected the church with several contacts to help with technical assistance, support and funding to further their initiative. In its inaugural campaign, the garden yielded nearly 700 pounds of food.
"We began this garden as a project to become more outside of our building. One of our missions is feeding people. This is feeding people in a healthy way," said Ulmanis. "It's feeding people in a different way than just writing a check. Getting your hands in the dirt in the garden, there is something special about that."
Through Murphy, the church connected with their Delaware Master Gardener committee specifically assigned to assist schools, community gardens and urban farms. Partnering with the Delaware Urban Farm and Food Coalition, these Master Gardeners have developed loads of resources and workshops. Longtime Master Gardener Karen Curtis co-chairs the committee and works closely with Lutheran Church of the Good Shepherd. 
"What is notable is [Linda's and Becca's] continued interaction with UD Cooperative Extension. First, it was assistance for the Shepherd Garden. Then taking [Extension's] Beginning Farmer class. Now it is Master Gardener training, so they can use their experience and knowledge to help other community gardeners," said Curtis, who retired from UD's School of Public Policy and Administration. "Their faith-based experience will be very valuable for other faith-based gardeners."
As the garden grew, in its first few years, the duo wondered about interest in a community garden. They posted an ad for 15 beds, which were filled almost immediately. The community gardeners are asked to donate 10% of their produce to the food pantry, but gladly donate much more, tipping the scales at more than 3,400 pounds.  
The once blank space surrounding the church has transformed into a productive and community-oriented landscape as the thriving garden has more than doubled in size.
"Now we feel that we have education behind it," said Ulmanis. "We're looking forward to putting what we're learning in the Master Gardener program to use in the garden next year on crop rotations and extending the seasons and succession planning."
The team has also started a meadow with native trees and pollinators on the property as their coursework has shown them the critical roles played in local ecosystems. The location has unsurprisingly become a favorite for worship.
Talk to the experts
For Delawareans interested in starting or expanding a garden, Delaware Master Gardeners are ready.
"When you contact us, interested in starting a new garden, we will connect you with a Master Gardener to talk about your needs and how we can help," said Murphy.
The help includes on-site counsel and a bevy of resources on how to plant, water and harvest. What do you do once the food is ready to harvest? UD Cooperative Extension has that covered, too, through its Master Food Educators and Master Wellness Volunteers programs.
If your organization would like Master Gardeners' counsel, contact Carrie Murphy or call the New Castle County Garden Line at 302-831-8862.