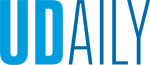 DelDOT Begins Delaware Avenue Construction
Article by UDaily Staff December 01, 2021
Yearlong project to enhance safety for pedestrians and cyclists
DelDOT's pavement and rehabilitation project on Delaware Avenue began Monday, Nov. 29. The overall project duration is 390 calendar days with a planned completion date of December 2022.
The project extends from Orchard Road to Library Avenue and consists of bicycle and pedestrian improvements, drainage improvements, upgrades to signage and paving. The project eliminates the existing bike lane on the south side of the road to allow for the addition of a two-way separated lane along the north side of Delaware Avenue. The existing curb ramps will be upgraded to comply with the latest Americans with Disabilities Act (ADA) design standards. Intersections will receive new pedestrian pushbutton pedestal signal poles and improvements to pavement stripes.
For more information and to follow construction progress, visit the DelDOT project page.