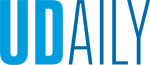 UD updates policy on wearing of masks on campus
Photo by Evan Krape August 06, 2021
Masks required in all indoor facilities, with limited exceptions
• Vaccinated or not, masks are required in all University indoor facilities, with limited exceptions
• Act now to get fully vaccinated and to protect yourself and your families; those who are unvaccinated must get tested weekly
Over the last several weeks, the nation has seen a steady rise in the number of COVID-19 cases, with hospitalizations and deaths increasing once more, primarily among those who are not vaccinated. In accordance with the latest guidance from the Centers for Disease Control and Prevention, the University of Delaware has updated its policy on the wearing of masks on campus.
Effective immediately and as we begin the fall 2021 semester, the universal wearing of masks is required for all individuals, whether vaccinated or not, in common spaces, with limited exceptions, inside all campus buildings, including classrooms, hallways, laboratories, residence halls, and offices. In dining areas, masks should be worn except when eating or drinking. Masks are not required inside an individual student's residence hall room or floor community and additional guidelines for mask-wearing in residence halls can be found here. Outdoors, all individuals, both vaccinated and unvaccinated, should wear a mask OR maintain physical distancing of at least 3 feet from others. Information pertaining to all Athletics events will be forthcoming soon.
The best way to help end the pandemic is to ensure all faculty, staff and students are fully vaccinated; those who have not yet gotten vaccinated are strongly encouraged to do so as soon as possible. Please be sure to review the current vaccination guidelines for faculty, staff and students who will be on campus. As of Aug. 15, individuals on the campus who are not vaccinated will be required to be tested once a week. To find vaccine locations near you, visit the State of Delaware vaccination site, call 1-800-232-0233 or send a text message to 438829 with your ZIP code in the body of the text message. Additional clinics will be coordinated on campus in the future and will be announced on UDaily and UD social media.
Visitors are welcome to the campus, but they must follow UD's health protocols.
For current Frequently Asked Questions, visit UD's coronavirus site.