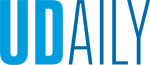 From RV to UD
Article by Diane Stopyra Photos Evan Krape and courtesy of Fiona Gsell August 23, 2021
First-year student Fiona Gsell prepares to move into a UD residence hall after four years on the road
Like a lot of teenagers, Fiona Gsell worked hard to prepare for college. Unlike a lot of teenagers, she did algebra homework on a hammock overlooking the Grand Canyon. For gym class, she paddle-boarded the Colorado River. For shop? She built a pontoon boat for a music festival in the Louisiana Bayou out of two-by-fours, 55-gallon barrels, nails and duct tape.
In other words, Gsell spent a chunk of her adolescence adventuring around America. For four years, she and her family lived full-time in a recreational vehicle (RV), traveling through 38 states. And this experience — affectionately referred to as the "lifecation" — has prepared Gsell for her next transformative chapter: a college career at the University of Delaware. Like many first-year and sophomore students, she will move into a UD residence hall later this week.
"Lifecation was my family's adventure, my family's new beginning," Gsell said. "And UD will be my journey, my new beginning. This is going to be Fiona's grand adventure."
In 2015, Gsell's mother, Heidi Tonero, read an article about a family who gave up their stable, typical life for permanent, cross-country travel, and she could not shake the story from her mind. She sent the article to her children, who took it as little more than a joke. Every time they saw an RV, the four kids — ages 4 to 15 at the time — pointed to it and laughed: "Look, mom — it's us!"
But Tonero was not joking. For about a year, she researched the prospect of uprooting her kids for the open road, and she deflected the criticism of loved ones.
"The word 'crazy' definitely entered the conversation," Tonero said, adding that "it all comes from a place of love, but there were some very tense exchanges."
The concern mounted when Tonero and her then-husband sold their minivan and sensible four-door sedan, their three-bedroom home in Morris County, New Jersey, and 99% of their possessions. With their money, they purchased a 2010 Keystone Montana — an 8-by-36-foot trailer with just two bedrooms for housing six people plus Luther, the family's cockapoo — and an F-350 pickup truck for towing it. (Some nomadic purists will contend that if you must tow your accommodation, it does not technically count as an RV, but this family does not ascribe to that school of thought.) Gsell, then 13, packed only her most crucial belongings: her softball glove, One Direction T-shirts and some books for sketching and writing poetry.
"We piled into the truck the day we launched, and we were like... 'What now'?" Gsell said. "There was no plan — the world was our oyster and we just went. We had no limits. We had nothing holding us back."
This freedom — experienced to a soundtrack of the Beach Boys, Barry Manilow and Whitney Houston — led the family to the flaming hardwoods of Acadia National Park in northern Maine during leaf-changing season, and it led them to brilliant sunsets over the Pacific Ocean in La Jolla, California. It allowed them to pet wild, chestnut-colored horses on the Maryland side of Assateague Island, and to meditate while sitting on the mossy rocks of a shady creek in North Carolina's Great Smoky Mountain Range. It afforded them a sense of awe while standing under a canvas of seemingly infinite stars on Florida's Gulfshore, and while taking in the "almost magical shimmer," Gsell recalled, of the Colorado sky.
But, as breathtaking as the sights were, it was the people she met along the way who had the greatest impact.
"We were walking around Bourbon Street in New Orleans and we saw this homeless man, so we asked our mom if we could give him our beignets," Gsell said. "Turns out, he was a veteran battling stomach cancer, and beignets were his favorite food. My siblings and I prayed with him — we held his hand — and he told us: 'No one has touched me in so long… you don't know what it means to be with people who aren't disgusted by your look, aren't disgusted to touch you.' It is the one story I cannot shake, the kind of experience that really puts things in perspective."
For education, the family relied partially on so-called "unschooling" — the idea that learning can come organically, and that curriculum should evolve out of a child's own interests. For history class, the kids researched on a laptop the sites they visited, like the Hoover Dam, or they interviewed people they met, like Native Americans they encountered in Cherokee, North Carolina, where they had stopped for a "terrifying but exhilarating" white-water rafting excursion, Gsell said. For other subjects, like geometry, educational CDs proved handy. Physical education came from skateboarding through various campgrounds across the nation or cycling along the Great Lakes. In each case, the children made their own schedules.
The experience was not all pretty views and happy camping. Shortly into the trip, in Las Vegas, Tonero and her husband separated, so he ended up staying behind to deal poker. There was also a tire blowout in New Mexico, an unfortunate scorpion encounter in Arizona and a Louisiana monsoon that resulted in urgent and makeshift leak patching. One plumbing crisis led the family to stop flushing toilet paper and start tossing it, instead, into a bathroom trash can that required daily emptying.
After about a year of travel, the family totaled their RV on a low overhang in the parking lot of an Alabama strip mall. They upgraded to a larger model, a 2017 Heartland Cyclone measuring 8-by-45 feet — fortunate, since they would go on to pick up a cat (Valentino) and a Great Dane (Nola) on the road. In this new model, Gsell bunked in a loft space suspended only two-and-a-half feet from the ceiling: "It helps that I'm only 5 foot 2," she said, adding that periods of struggle became some of her better memories. "Honestly, the most fun moments happened when things were going terribly, which sounds so silly," she said. "But they forced us to work together. Everyone who meets us says we are the closest family they have ever encountered." 
Eventually, the family discovered a love for Delaware, both the state and the people they met there. They fell so in love, they decided to put down roots — they bought a home, and Gsell enrolled at Indian River High School for the 2020-2021 academic year, her senior year. The transition to a more traditional educational setting was "weird," she said, but not too difficult: "I was able to quickly catch up on anything I was behind in and, in some areas, I was actually ahead."
Even those skeptical loved ones did an about-face on the whole journey.
"When they saw my children grow into the independent, resourceful, smart, wise and loving kids they are — and they saw how close we became — they came to appreciate and respect the freedom, exposure, education and opportunities it afforded us," Tonero said.
When it came time to choose a college, Gsell opted not for one of the 15 or so she toured while on her cross-country adventure, but for UD, a campus she described as "gorgeous." While she plans on studying communication and business, she is not sure just yet what career path she will pursue, and that uncertainty is fine by her: "My family has always lived this way: We take what we get and we fly with the wind. So I'll get my degree and see where the wind takes me."
While Gsell, only the second member of her family to attend college, is feeling the typical nerves of preparing to move into a residence hall — leaving her older sister will be especially difficult, she said — in many ways, the RV lifestyle has made her college ready. She feels confident about her ability to adapt to a new environment, to connect with people from all walks of life and to live in tight quarters with others.
"My family has never been wealthy," Gsell said. "I used to look on social media and think: 'Why do they get to go out to dinner every night and I don't?' Or: 'Why does she have the new MacBook Air and I don't?' But my greatest takeaway from this lifestyle is that it's not about how many things you have or how much space you've got. It's about always appreciating and embracing where you are and the life you have. It is about the experiences you get to enjoy."
One of the experiences Gsell is most looking forward to next is LEAP. Short for Leadership, Engagement, Adaptability and Preparation, this is an incubator program for student leaders at UD. On the agenda will be workshops on cultural competency, goal setting and team building — all qualities she honed on the road.
But lifecation is not over yet. Perhaps unsurprisingly, Gsell is planning to continue her educational wayfaring with a study abroad adventure selected from UD's extensive lineup.
"I've gotten a taste, and now I want to go further and see more things," she said. "It is a dream of mine to see the world."