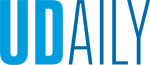 Fighting famine
Article by David Sell Photos courtesy of the UN World Food Programme April 16, 2021
World Food Programme leader David Beasley pays a virtual visit to UD
"We have a vaccine for starvation. It's called food."
— David Beasley, executive director of the World Food Programme
Scientists the world over scrambled to create vaccines and treatments for the coronavirus (COVID-19) during the last 16 months because more than 3 million people have died and many parts of national and international economies have frozen during the pandemic.
Meanwhile, in about the same period, the number of people who go to bed hungry has doubled, from about 135 million to about 270 million.
"About 34 million are knocking on the door of famine," David Beasley told a virtual audience at the University of Delaware on April 7, in an event sponsored by the Biden Institute. Beasley is the executive director of the World Food Programme, the United Nations agency responsible for trying to deliver food assistance in emergencies and working with communities to improve nutrition and build resilience. In 2019, the World Food Programme (WFP) assisted 97 million people — the largest number since 2012 — in 88 countries, from Afghanistan to Zimbabwe.
"Today, our topic is hunger and food insecurity," UD President Dennis Assanis said as he and his wife, Eleni, introduced Beasley and the event moderator, Biden Institute Executive Director Cathy McLaughlin. "In many ways, it seems inconceivable that we are still grappling with this issue in 2021, with all of our modern resources and global networks. Yet we know that hunger is an unfortunate reality for too many people around the world.
"It's even a reality right here at UD for some of our students, who may face difficult choices about spending their money on food, housing or academic necessities. At UD, I'm proud that our students, faculty and staff are part of the national Swipe Out Hunger campaign to donate meals and funds to help ensure that all college students have enough to eat. It's a great example of the Blue Hen spirit and commitment that we all have to take care of each other," Assanis said.
Beasley grew up in South Carolina, attended Clemson University and then transferred to the University of South Carolina, from which he earned a bachelor's degree and a law degree. In his early 20s, he was elected to the state legislature, serving for more than a decade, and along the way, he switched from the Democratic Party to the Republican Party. Beasley was elected governor in 1994, and while in office, he announced that the Confederate flag should be removed from the State House. After not being re-elected in 1998, Beasley taught at Harvard University's John F. Kennedy School of Government as a fellow with the Institute of Politics. While there, Beasley became friends with McLaughlin, who was director of the Institute of Politics for 22 years, and later joined UD and the Biden Institute. In 2017, Beasley was named to lead the World Food Programme.
"My goal was to put the World Food Programme out of business," Beasley told the UD audience. With millions more hungry, that goal remains unmet, but Beasley and his team did enough in recent years that the World Food Programme was awarded the 2020 Nobel Peace Prize. Beasley said he thinks the Nobel committee wanted to send one message of thanks to the thousands of WFP staff who work in some of the most challenging and remote places on Earth. The second message, Beasley suggested, was more ominous.
"With COVID and the economic supply chain ripple effect, your hardest work is coming ahead," Beasley said of the Nobel committee message. "We want to take this opportunity to thank you and awaken the world to the reality that we're facing in 2021. We want to give you this attention to save lives in 2021."
Beasley said the coronavirus pandemic has only accentuated the two biggest drivers of world hunger: wars and climate change, both man made.
"Conflict drives hunger and hunger drives conflict," Beasley said.
Beasley was in Niger when he got word of the Nobel Prize. He was negotiating with the leaders of the north-central African nation in hopes of gaining access to deliver food and supplies to hungry people. With global warming, the Sahara Desert is creeping south, making farming and herding more difficult in more of Niger. North and south of Beasley and WFP personnel — a few miles, not hundreds of miles, he said — were Islamic State and al-Qaida fighters.
"They use starvation as a method of recruitment," Beasley said.
Sharing a bit of history with UD students and others in the audience, Beasley noted that the WFP was created at the behest of President Dwight Eisenhower, established in 1961 and accelerated by President John Kennedy. Beasley said he is grateful for the continued bipartisan financial support from Congress, once mentioning Delaware Democratic Sen. Chris Coons and South Carolina Republican Sen. Lindsey Graham in the same breath. Beasley said he uses much of his time — and the political and personal skills he developed in college and in politics — to help raise money from governments and corporations worldwide.
"If you don't raise the money, children die," Beasley said.
In the 1960s, WFP often shipped excess U.S. grain overseas. While that method might have helped commodity prices in the United States, it was comparatively inefficient, hurt the climate, did not always provide sufficient nutrition and did little to help people develop sustainable businesses that produce local food. Now, Beasley said, WFP uses $2 billion in cash to help people buy locally grown food, raised by local farmers, which diversifies the local diet, with the money and products staying in the community. With pride, Beasley spoke of the WFP fleet of airplanes, some of which drop food in big, heavy sacks to villages with no roads, but he also seeks more flexibility with funding so WFP can help local groups build roads. Delivering food by truck is 90% less expensive than by airplane, and local residents can develop businesses around the local distribution of food.
The WFP not only helps fill stomachs, but also helps fill brains. Beasley said a key strategy for the WFP is to use school meals as a way to get more children into school. In too many war-torn and troubled countries, women are oppressed in multiple ways, so young girls are kept out of school for safety. "We say we'll feed all of the children or none of the children," Beasley said. "It gets girls into school." If local officials can stabilize the area and allow boys and girls to attend school, there is educational and nutritional improvement. The age of girls marrying rises, while teen pregnancy rates decline. If more girls and boys grow up healthier, they are less likely to migrate or join extremist groups. "The solution is much cheaper to address than after the fact with conflict and destabilization," Besley said.
Alas, while many people were able to shift to remote work during the pandemic, "people can't eat virtually, they need real food," Beasley said. WFP is the "logistical backbone" of the U.N. and many nongovernmental aid organizations, Beasley said, but WFP's logistical capability and expertise is further hampered by coronavirus travel restrictions. Armed conflicts already made the job dangerous. The civil war in Yemen is the "worst humanitarian crisis, by far," Beasley said, and the 10-year civil war in Syria has led to an "economic implosion" that is spilling into Lebanon, Jordan and Iraq.
"I don't go to bed thinking about the children we saved," Beasley said. "I go to bed weeping over the children we couldn't save."
David Beasley meets UD students
UD students asked questions of David Beasley during the main virtual event, but about 20 students had a chance to meet virtually with him afterward. Guided by Assistant Dean of Students Brian Armstrong, Jr., the students were able to further discuss the global supply chain processes for helping food insecure people get the food and other resources. UD students shared with Beasley the work they've been doing with the UD chapters of the Food Recovery Network and the Swipe Out Hunger campaign. The latter is a national program that allows students to donate unused meal swipes on their dining hall cards to students on campus experiencing food insecurity. The program has spread to more than 80 college campuses across the United States.