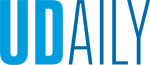 Creamery celebration
Article by Lia Hyman Photos by Lia Hyman April 22, 2021
UDairy Creamery commemorates decade of hands-on student learning, delicious ice cream
The UDairy Creamery is 10 years old. The end of April marks a decade of the Newark storefront, which serves premium ice cream produced by University of Delaware students. The location quickly established itself as a popular destination for Newark residents, the UD community and day-trippers alike.
Funded by grants and private donations, the UDairy Creamery is a nonprofit, student-run entity of the UD College of Agriculture and Natural Resources (CANR). Students receive a hands-on, immersive education in the principles of food science, safety and production, dairy science, business management, entrepreneurship and sustainable agriculture.
"It's been an honor to be a part of something that is so much bigger than just ice cream," said UDairy Creamery Director Melinda Shaw. "The students put in an abundance of hard work every day to make UDairy the amazing and unique place it is. I hope each student that has spent time at the Creamery feels proud of what they contributed to."
Many UD leaders and faculty members played a critical role in establishing the UDairy Creamery in 2008, including Provost Robin Morgan, who was the college's dean at the time; Tom Sims, retired professor and then deputy dean; and Carl Toensmeyer, retired agricultural marketing professor.
Before the storefront opened in 2011, CANR students served ice cream made by local creameries at campus events and UD Athletics events.
Each academic year, UDairy Creamery hires student managers to intern in food science, marketing and communications, business and employee relations, cheesemaking and quality assurance. With their work, the student interns shape the direction of the operation.
"We're all friends. There's such an environment of togetherness," said Marina Hastings, employee training and development intern. "We're all striving towards the same goal together."
Longtime UDairy Creamery favorites like "Blue Hen Tracks" are now competing with vivid new creations like the purple-colored "U Be-be Baby," an ube (purple sweet potato) flavored ice cream with vanilla wafer pieces.
In addition to unique ice cream flavors, the 2019 opening of the Genuardi Food Innovation Laboratory allowed UDairy Creamery to add an array of cheeses like its signature Delaware Gold Cheese, garlic and chive, and PeppaDel. Students also make cheese curds offered in plain cheddar, Delaware Coastal and ranch.
UDairy Creamery will celebrate the decadal milestone with a 10th Anniversary Raffle. Customer purchases from now through April 29 earn a chance to go behind the scenes. Winners will make their favorite UDairy ice cream flavor alongside employees and take it home for dessert. Additionally, from noon-4 p.m., Friday, April 30, customers can enjoy anniversary cupcakes while spinning the wheel for exclusive UDairy prizes. So come out, grab a scoop, taste the cheese and celebrate 10 years from the cow to the cone.
Visit the UDairy Creamery Facebook page for more information.